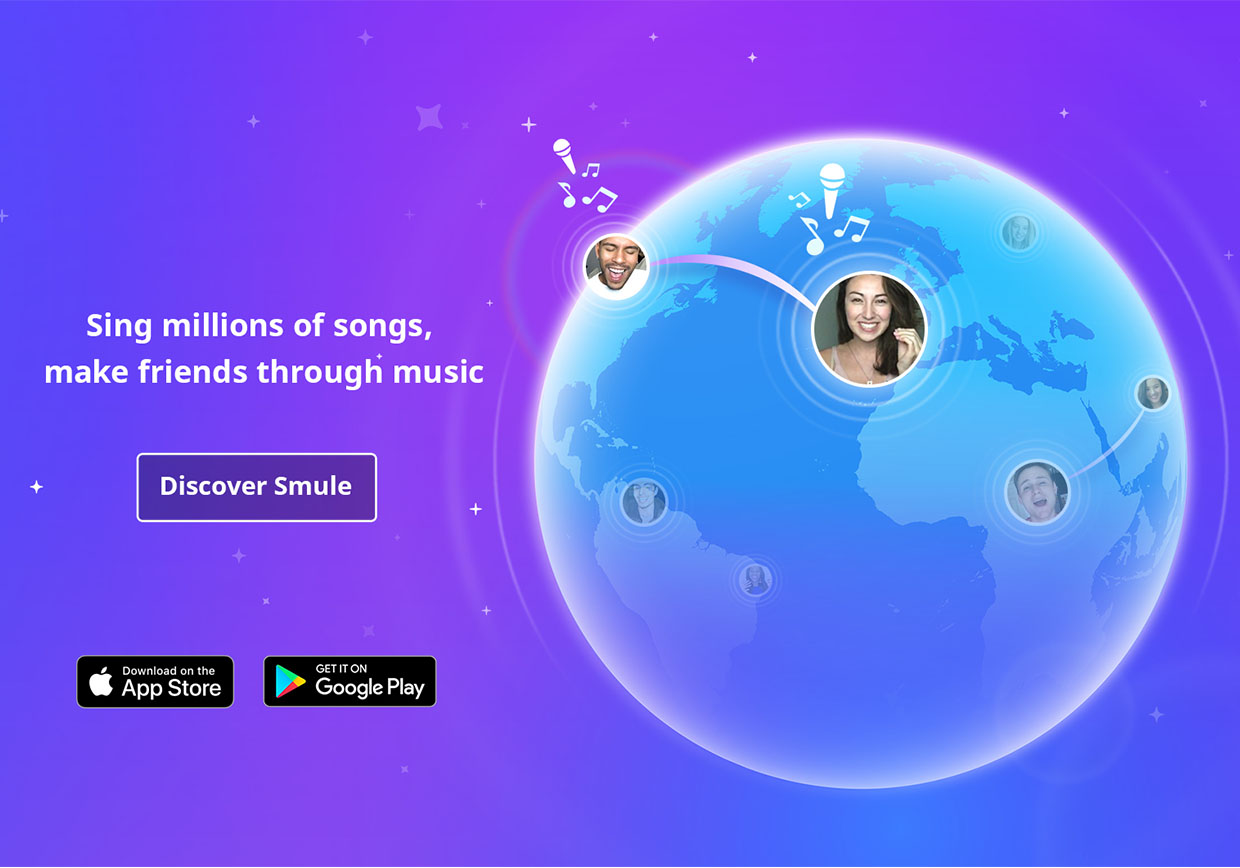 Smule Welcomes Meghan Trainor's "All About That Bass" Into Our Catalog
Smule Welcomes Meghan Trainor's "All About That Bass" Into Our Catalog
In "All About That Bass," which debuts this month in the Smule catalog, Meghan Trainor declares, "I'm bringing booty back."
Which begs the question: did booty ever really go away?
From Sir Mix-a-Lot's 1992 double platinum single "Baby Got Back" to Nicki Minaj's release last month of "Anaconda," booty has figured prominently in the videos and lyrics of many a Billboard hit. Just listen to this duet performance of the classic "Bootylicious" from DEWsJother and DEWsLordKeemHX:
Trends come and go, but pop music's homage to the derrière has been enduring.
What has gone back and forth over the years, however, has been whether society should applaud or be appalled by the booty obsession. Apart from any puritanical objections, the crux of the argument has revolved around how body imagery in the media affects gender perception.
With "All About That Bass," Trainor introduces a new twist to that decades old debate – body fat. Check out her lyrics:
Yeah, my mama she told me don't worry about your size
She says, "Boys like a little more booty to hold at night."
You know I won't be no stick figure silicone Barbie doll
So if that's what you're into then go ahead and move along
These lines, delivered with supreme moxie in her music video, have led millions of women to rally around the song, hoisting it as the feminist anthem of the year.
That, and a killer sound, made "All About That Bass" one of the most surprising hits of 2014. Just 20 years old, Trainor in an interview with Cosmopolitan Magazine said that she never imagined her song would be a hit, much less become No. 1 on Billboard's Hot 100 list, where it has been for the last 11 weeks.
She was also surprised that some women took offense. After the line about "bringing booty back," Trainor followed up with these controversial lines:
Go ahead and tell them skinny bitches that
Nah I'm just playing I know you think you're fat
But I'm here to tell ya
Every inch of you is perfect from the bottom to the top
Though Trainor told Billboard Magazine she doesn't consider herself a feminist, she admitted in her Cosmo interview that she agrees with them in spirit: "I just think women should love themselves more than they do. Because I think — with all the social media stuff — we look at ourselves too much and we just destroy ourselves when we're way cooler than we know."