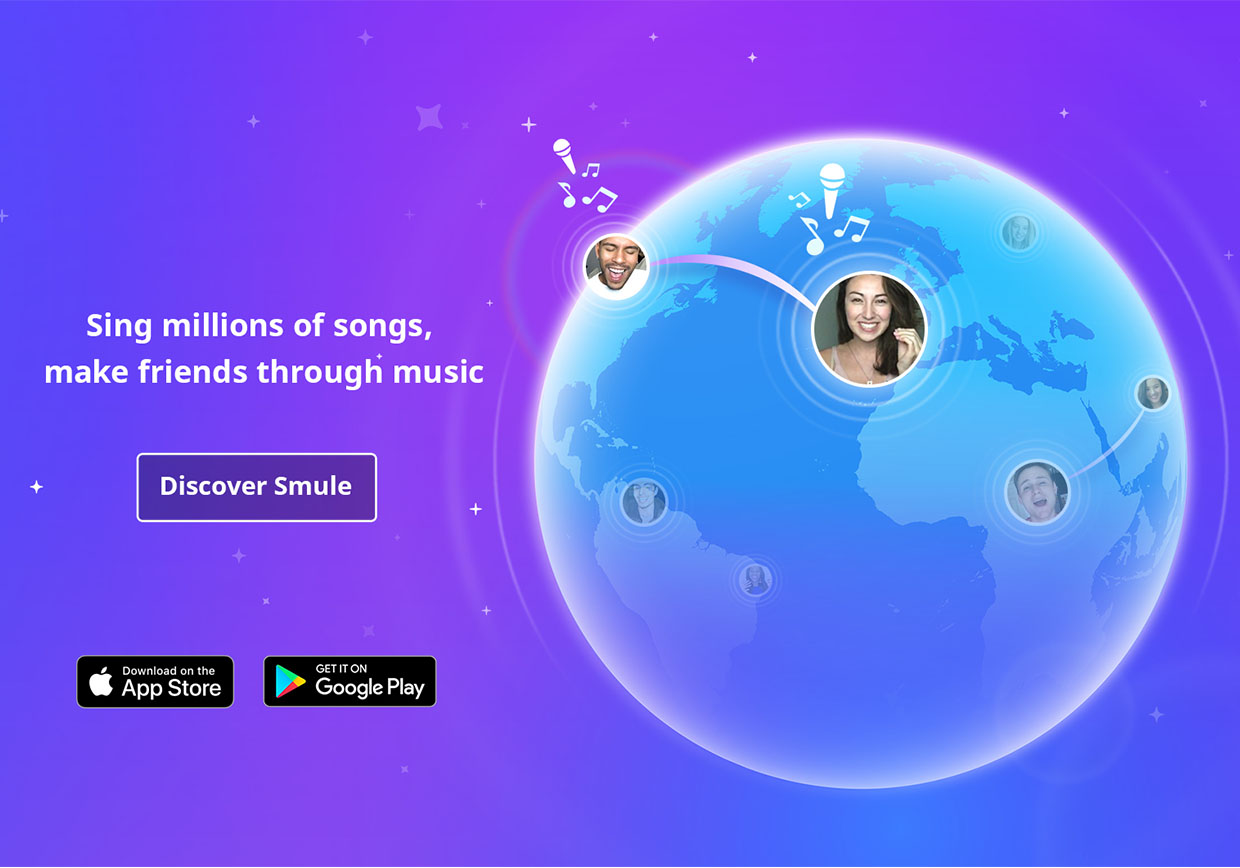 The Sing! Olympics: Interview with the Creator
The Sing! Olympics: Interview with the Creator 
Community initiated event, the Sing! Olympics, launched last month for the first time, and since then has attracted over 78 Smule community singing groups and over 1,000 members! Incorporating multiple musical genres as categories for competition, event creator Paola S, wanted to highlight talented Smuleans with performances spanning a variety of musical tastes. Read our interview with Paola below, and take a look at the winning members and their phenomenal performances in this document!
Could you describe the Sing! Olympics- What is it? How was it structured?
The Sing Olympics was basically 12 separate competitions, each with a different genre or music style going on simultaneously. Teams of 13 members represented their Sing! group, with one per category and 2 in the duet one.
The categories were; A capella, Acoustics, Ballads, Country, Duets, Hip Hop, International (non English), Musicals, Pop, Religion, R&B, and Rock
The idea was to get groups to show their strongest members on each category, and at the end, the most versatile and talented group would take the crown. In the end, it was the amazing group of Sing Republic, followed by THEChosen and third iSupers.
What were your favorite parts of this contest? 
Listening to the entries, first of all – there are so many great performances, and you could hear the effort that was put into it. Also, many people who have a favorite genre or music style found Smulers they'd never known about and were saying they became friends now on the app; many were competing against each other, but also joining the other because they loved their voices. In every way, it was a friendly competition.
And as the creator, I enjoyed all the messages of people telling me they were having fun and that they couldn't wait for the next one. Even people who got eliminated told me they were coming next time even more prepared (I kept saying "I don't know if there will be a next time" as a joke, but I had a great experience and an amazing team [of organizers], and I'm definitely doing it again.)
How was it different from other contests that ran before?
There are many singing competitions in the app done individually, and there was also one with group songs (we asked for an initial group song here to register the teams, tagged #SO15TEAM). Sing Olympics provided the opportunity to compete individually but with the support of a whole team with you and the chance to represent your groups.
Also most competitions depend on a small team to make decisions. This one had 4 judges for each category (a total team of 48) who focused more on the area they were placed. Like @Ariyanti – I know she loves to harmonize so she was in duets, @Soundmind137 is very creative on how she changes songs, so she was judging a capella, Bagus @iScreamer & @TheVokillist knows his rock so he judged that and so on. These are only some examples, so you see the judging panel had some thought put into it.
Can we expect anything more in the future?
Like I mentioned, I did joke saying who knows, haha, but for sure, I am hoping I still have members of the team who helped me because they were amazing. It was very organized and we learned so much, so we are ready to make it even better next time. We took some suggestions from leaders and participant and can't wait to improve it.