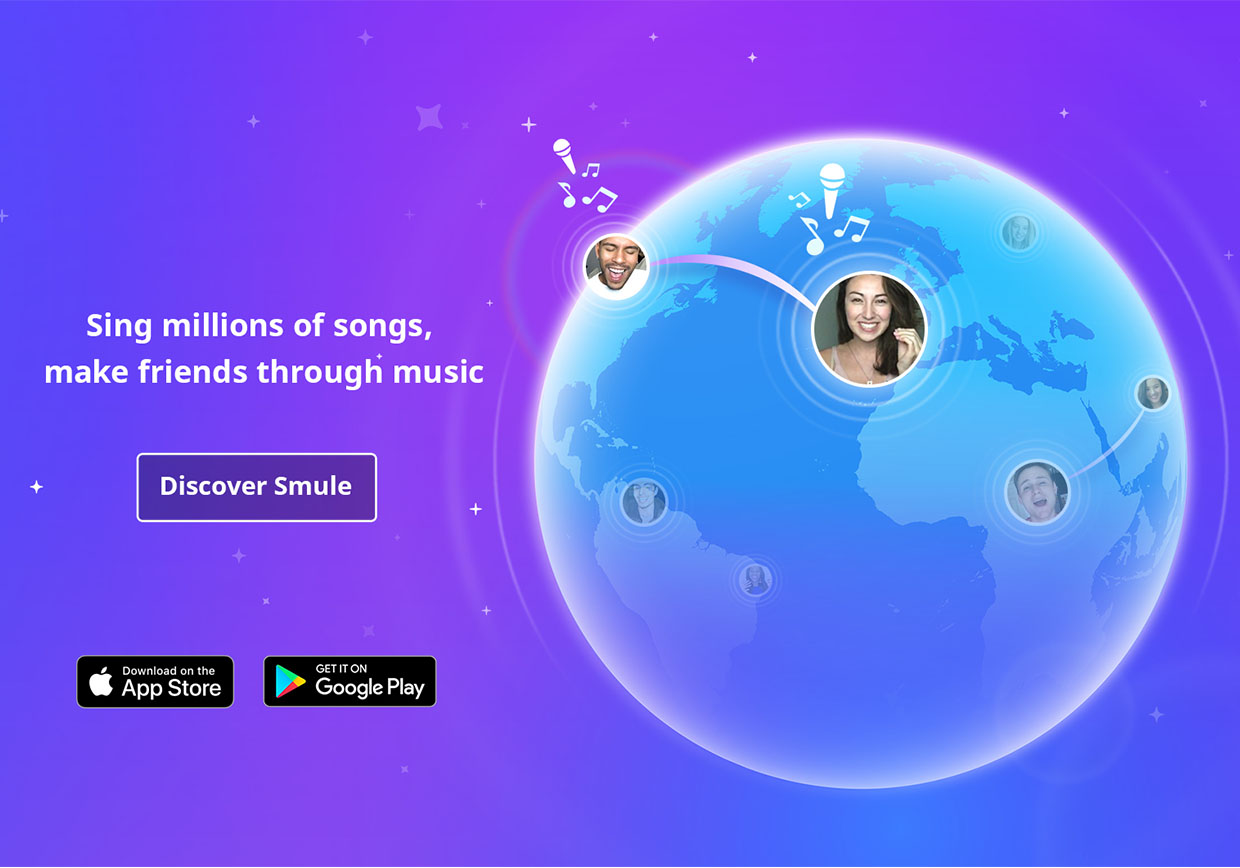 The Solo Duet: Creating Harmonies When You're All By Yourself
Tech startup Smule publishes several mobile apps designed for the music creator in all of us, but the goal of each is the same: to bring people from all over the world together through music.
It's a notion that's heavily apparent in its Sing! Karaoke app. By simply logging on, plugging in some earbuds to your phone and choosing a song, you can be singing with someone in the United States one minute, then crooning with a friend from China the next.
But what happens when you need someone to sing the perfect harmony, or perhaps you're too bashful to pair up with someone for a particular song? No worries — just duet with yourself instead.
Check out this version of "Shut Up And Dance" by Smule user ALimone_SR, who takes what is an already incredibly catchy song by Walk The Moon and adds layers. Her accompanying performance includes some fun harmonies.
It was already very difficult to not dance to this song; now it's impossible.
A secondary vocal also allows you to include an instrument. IM_ALL_IN performs "96 Degrees in the Shade," and throws in a ukulele — as well as a costume change — with one of his performances. Since you're recording two separate videos when performing a "solo duet", if you will, you can really get creative with the visual aspect of things. Notice how one side of the duo is in a sepia tone, while the other is in black and white.
Singing a duet with yourself is easy to do. Just select the Duet option after you select a song on the Sing! app. You'll record your first video by filling in as much or as little of the song as you'd like. You can complete the piece by selecting the video found on your Open Calls screen, allowing you to fill in the rest.
If you've ever been curious what it's like to have a clone, you can try the new group feature of Sing! It's just like the Duet feature, but now you can add as many harmonies and extra parts as you'd like.
Smule user Ariyanti does it to perfection.
It's like you've got your very own group of backup singers, and you think they all sound awesome — not surprising if you dig the sound of your own voice.