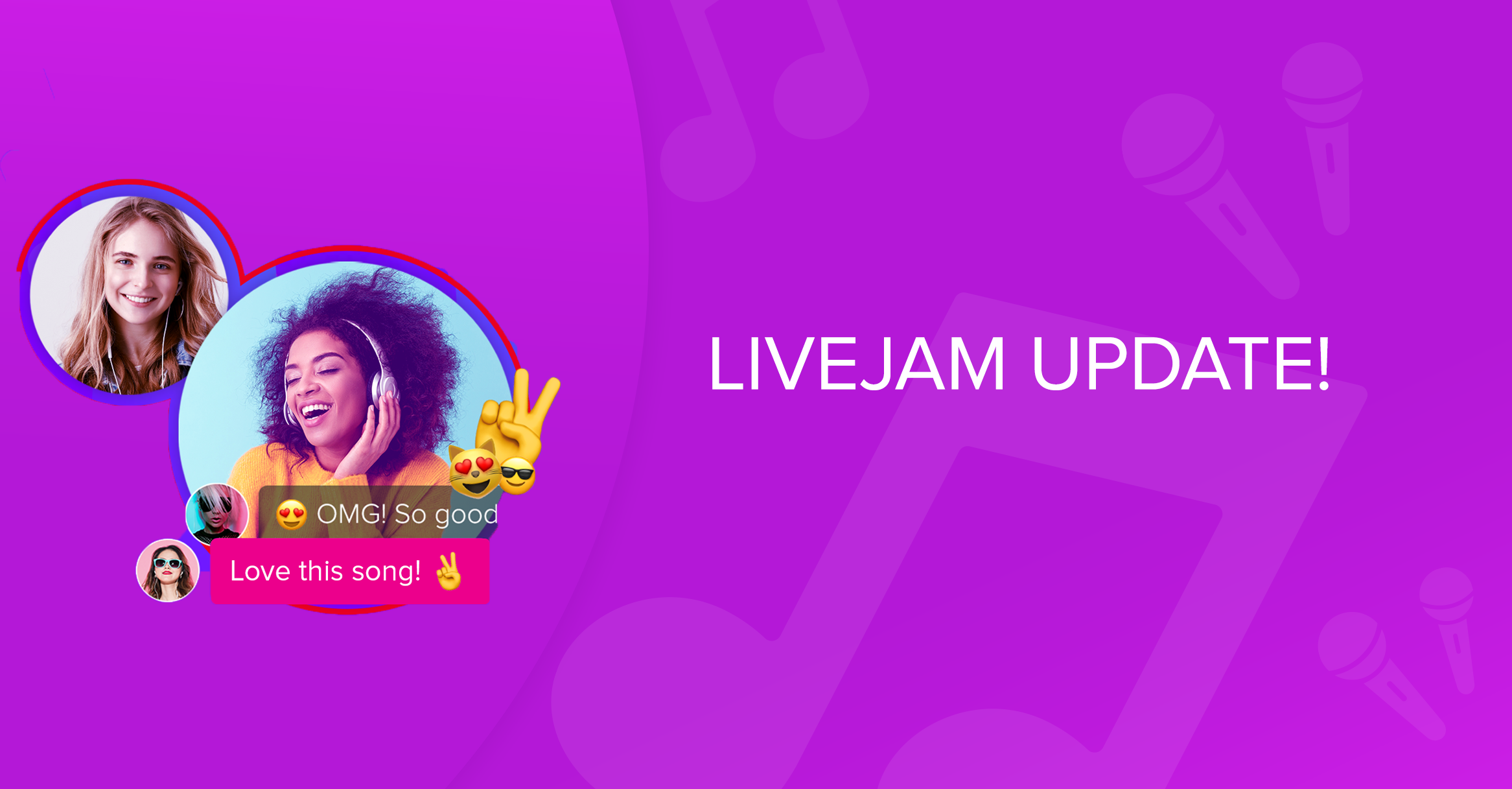 Update on LiveJam
Hello fellow users,
Since we launched LiveJam in late 2018, we have been working to improve its features and functionality. We have been in communication with you, our users, and many of the improvements have been inspired by your feedback and recommendations.
Some of your feedback has been about how to promote good behavior in LiveJam. We've already taken several steps to improve the experience, including:
1. Disabling video chat messages
2. Increasing monitoring of abusive content
3. Improving reporting tools and systems
4. Taking action against anyone who doesn't follow our Community Guidelines
And more to come….
Many of you have reported concerning behaviours in LiveJam
After carefully monitoring LiveJam activities and the experience of all our users, we have decided to limit the ability to start a LiveJam, public or private, exclusively to VIP Users. This will ensure better authentication as we continue to work on user safety.
Non-VIP users will still be able to join LiveJams (public and private), as well as get on the mic and be given LiveJam Admin Privileges.
Important Reminder: Whomever starts a LiveJam (aka the Owner) has full control over the LiveJam's administration's tools. The Owner can at any time remove users from the LiveJam, take users off the mic, and grant trusted friends the Admin Privileges to help moderate the LiveJam. Also Owners can set the LiveJam to "private" mode vs "public" and only have people they want participate in the LiveJam.
If you want a refresher on how to keep our Smule community awesome, please review the Smule Community Guidelines and please feel free to reach out if you have any questions HERE!
Thank you