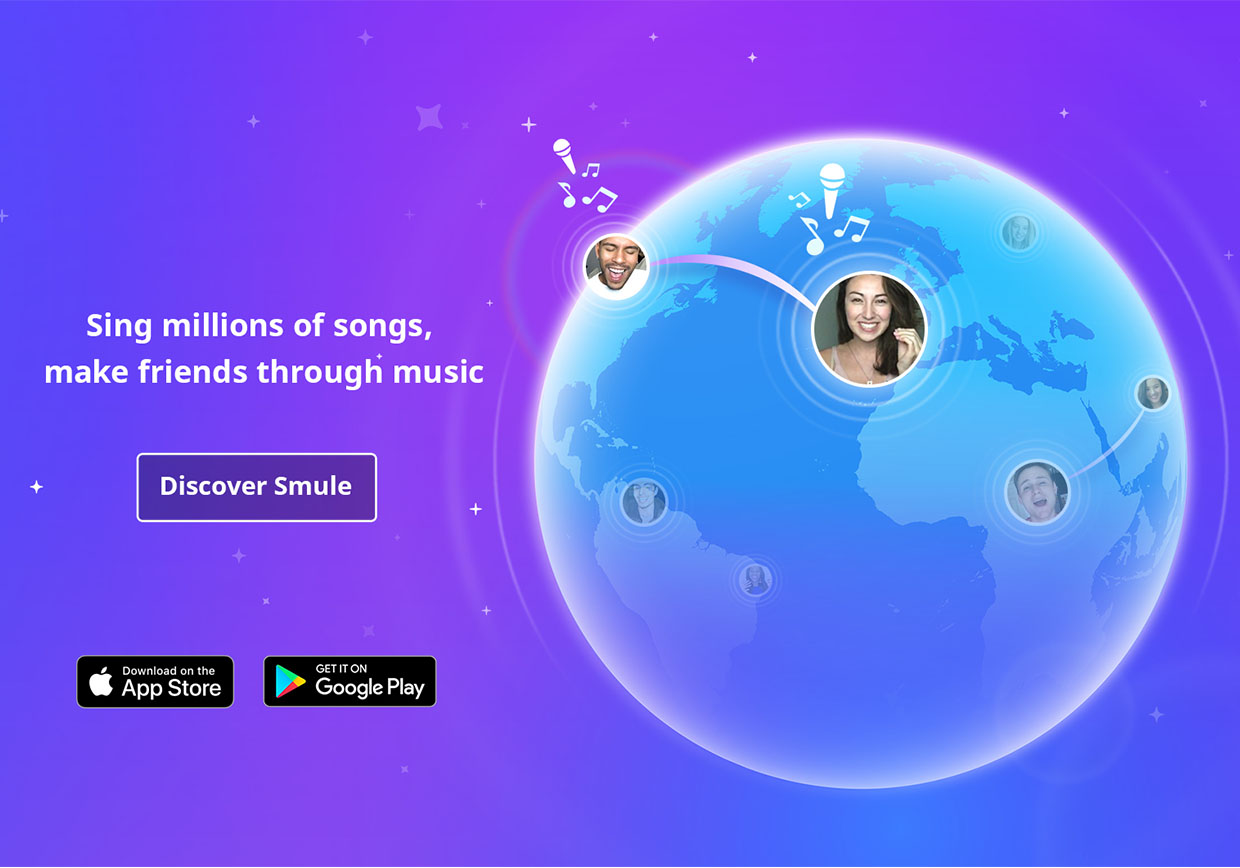 World Singing Day!
World Singing Day!
Happy Monday, Smuleans!
This Friday, October 24, is an extra special day to promote the benefits of singing together. World Singing Day is a time to connect with friends and family across the global to express yourself together, a reminder that a simple action of joy can spark happiness, expression, and unity. Scott Johnson, founder of World Sing Day, states:
"The main purpose of World Singing Day is to connect the global family through the common human experience of singing. Singing "We Sing," this very simple 86-second song, is a way for people all over the world to have the actual experience of being connected to the larger global family.

Smule's awesome app Sing! Karaoke actually makes it possible, and easy, for all of us to reach this year's goal of 1 million people participating in World Singing Day. Talk about connecting the global family. How cool is that!"
We Smuleans sing with friends monthly, weekly, even daily! By participating in this event on Friday, you will contribute to nearly 1 million others singing at the same time, for the same reason. Here are the simple steps to join:
Sing with friends to the song We Sing – it's in the Sing! Songbook under "New"
Post a video of you singing on Facebook and/or YouTube with the title "World Singing Day 2014  <your name + city, country>"
Hashtag #ISingtoyou #WSD2014
Thanks for your participation. We can't wait until we hear what you come up with! Let's get this party rocking!