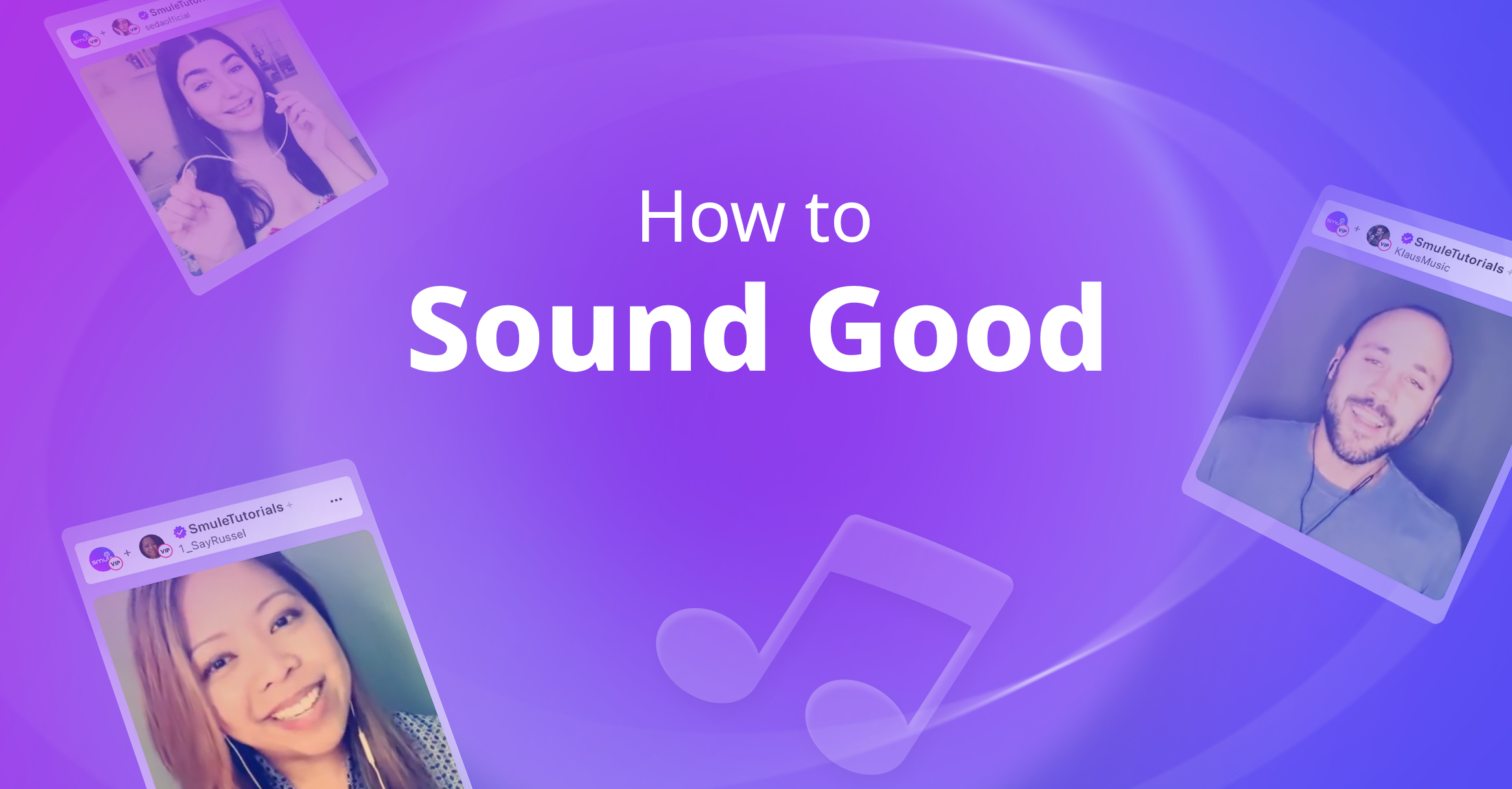 10 Easy Tips To Sound Good on Smule
@SmuleTutorials is our new in-app profile where you can find educational videos produced by Smule, and you – our community!
If you're interested in enhancing your Smule experience with tips on performing, singing, and connecting with the community, follow @SmuleTutorials in the app to get alerts when new content comes out. Our new profile also gives you the chance to share your musical and Smule expertise with fellow singers!
On the Invites tab of the profile, you'll find Tutorial Invites on various topics. Join them to share your tips and expertise! We'll save the most helpful Community tips in our Favorites tab for the latest invite; you can find past Favorited tips here, in the Tutorials section of our blog!
Top 10 Tips To Sound Good On Smule
These 10 tips were shared by most joiners of the Tutorial Invite: "How To Sound Good On Smule":
Use headphones; wired ones are better.
Hold your mic at the right distance depending on the mood/volume of your voice.
Experiment with audio filters and settings.
Check your volumes, especially if you join other people.
Experiment with audio settings like reverb.
Location, location, location: sing in a quiet space with no background noise.
Aim to sing in spaces with soft furniture or other sound-absorbing material.
Sing songs that speak to your mood and heart, and fit your voice and range.
Be confident and your authentic self.
Have fun, we are here to music together after all!
Watch a mashup of them below or on our in-app @SmuleTutorials Channel!
Join Our Next Invite
We have a new invite for you!
Share your best tips on "How To Make Friends On Smule" here!
The most helpful ones will be featured in the Favorite tab of @SmuleTutorials and here in the blog later on! Some tips will be shared on Smule's social media as well!
All Favorited Tips For "How To Sound Good On Smule"
You can watch all Favorited tips for our first Tutorial Invite below. Watch all joins in the app by visiting @SmuleTutorials' Channel. Find tips in both English and in one of the many languages our community members chose to create a Smule Tutorial.
In English
In Hindi
In Indonesian
In Portugese
In Italian
In Spanish
In Filipino/Tagalog
In German