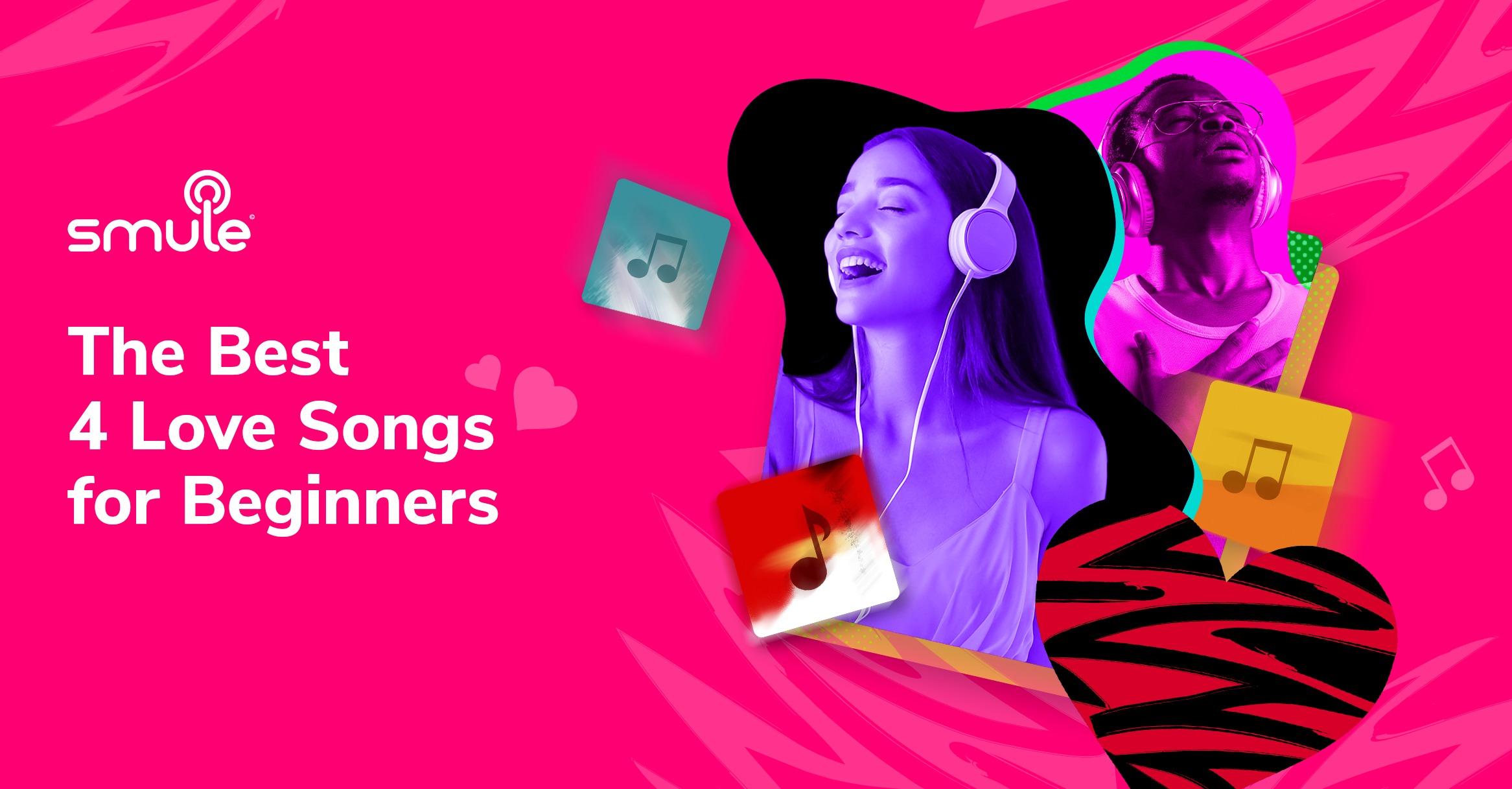 The 4 Best Love Songs for Beginners
Hey there, Smule fam!
As karaoke lovers, you understand the power that music has to communicate strong, deep emotions–and love is no exception. Many times, the best love songs for karaoke are also some of the most popular karaoke songs overall. Whether it's a first kiss or a fresh heartbreak, there's something about our experiences in love that make us want to sing about them!
But what if you're still getting your "singing legs" under you? If that's the case, fear not–we've rounded up four easy love songs to sing for singers of every level. Don't think these aren't fun love songs to sing just because they're beginner-friendly, either. These tunes are timeless and sure to be a hit with almost any crowd.
Our Top 4 Beginner-Friendly Love Songs
While it's true that singers of any level can perform these songs with pizzazz, their tempos, lyrical repetition, and approachable melodies make them perfect for newbies. Once you're feeling ready, we recommend giving these songs a spin on Smule!
There are few music lovers out there who don't know this household hit, and for good reason: it's simple, it's catchy, and it's got enough of a melodic range to sound like you're a seasoned singer–even if you're a rookie on the mic! It also makes for a great duet with a friend, giving you all the more reason to rock it out.
This bluesy tune is easy on the voice and packed with emotion. Its slow, even pace makes it perfect for beginners, while the chorus presents some opportunities to flex your vocal power big time. If you're worried about straining your voice on this one, we recommend singing it with a soft acoustic twist.
If you're more into pop music, though, then we recommend going with 'Thinking Out Loud' by Ed Sheeran. This gentle acoustic jam is perfect for younger audiences, but it's still fairly easy to sing thanks to its simple melodies. The only thing to keep in mind is the vocal runs he sings throughout the song, but you can keep it simple by singing them as single notes!
Here's another modern-day karaoke classic that works great as either a solo or duet. The slow tempo and repeating melodies make it approachable for newbies, while Trainor's expert vocal runs present a fun challenge for more advanced singers, too. It's also delightfully catchy, making it easy to learn and a sure hit with the crowd.
Let's Get Croonin'!
Whether you're a karaoke connoisseur or a casual singer, there's a love song out there for everyone to enjoy. Even if you've heard of these classics before, hopefully we've given you a few new reasons why you should pop them on for a performance–especially if you're new to the singing game. Thanks for reading, and keep checking back for new updates to our blog!