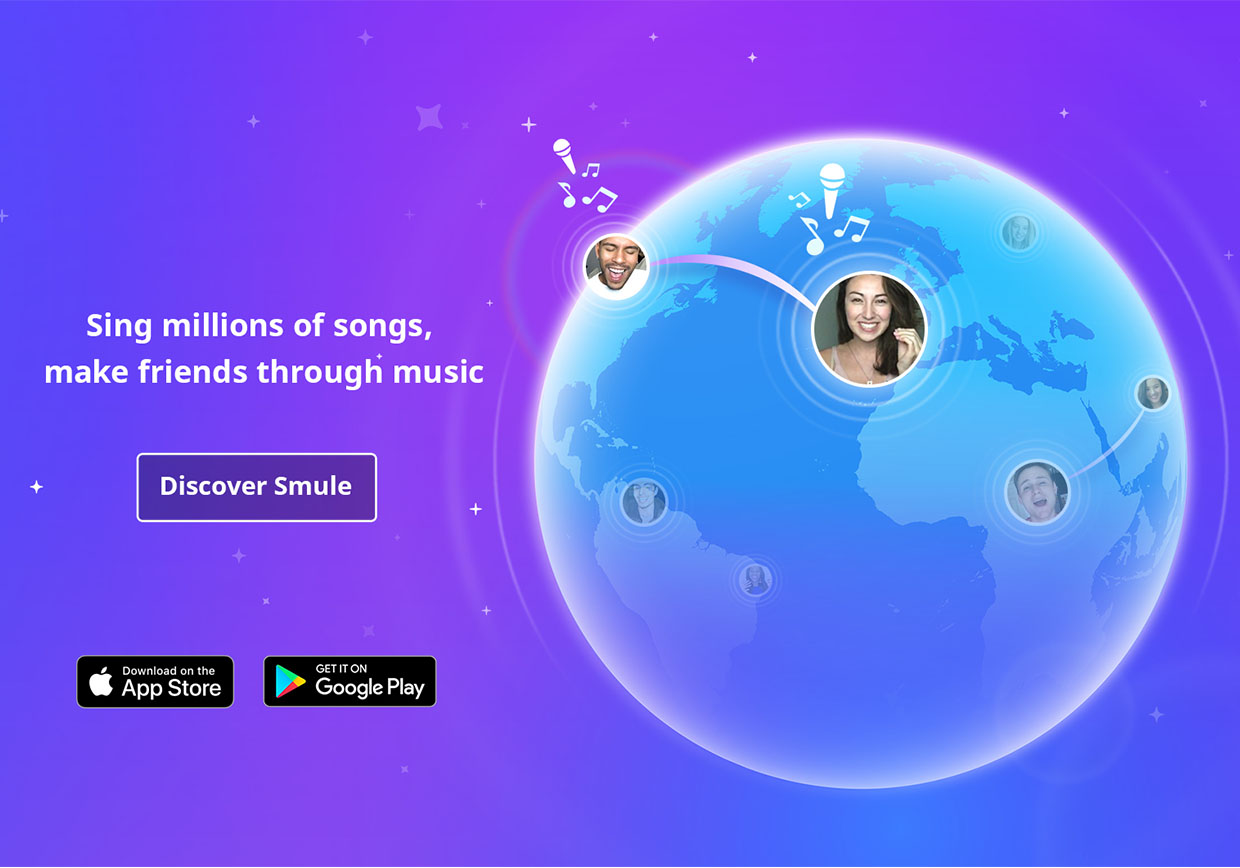 #10DaysofSing Instagram Contest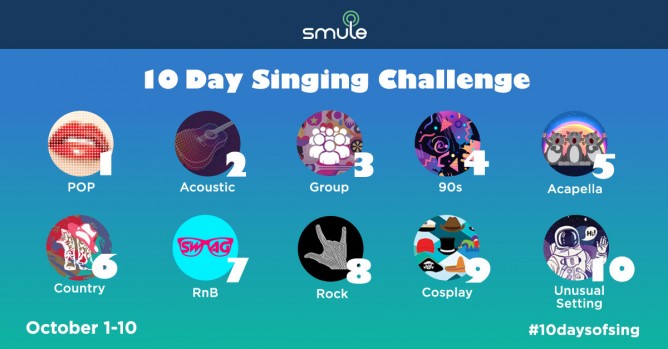 #10DaysofSing Instagram Contest
Download our Sing! Karaoke app to join the fun community.
It's 10 days of singing, 10 days of happiness. And even better? Share your 10 days of Smule singing selfies on Instagram for a chance at winning a ticket to A FREE CONCERT OF YOUR CHOICE! This is the time to unlock your creativity, have fun, and share your fun recordings with the world!
Join us in our upcoming Instagram challenge as we spark a new theme  every day. The contest is simple and entering is easy!
Timeline:
Contest runs October 1st – October 10th
Catagories:
You can find them here OR check daily on Instagram! 🙂 Remember, you'll need to share your Smule recording on Instagram every day for each theme to qualify for the grand prize!
Don't have time? No worries, you can use old recordings or do all in one day. Just upload the recording on the day with the hashtag on Instagram! 🙂
1st – Pop
2nd – Acoustic
3rd – Groups
4th – 90s
5th – Acappella
6th – Country
7th – RnB
9th – Rock
10th – Cosplay / dressup
11th – Sing in an unconventional place
How to Enter:
Each day, check the theme for the day (as shown above), pick a fitting song, and record yourself singing!

Save and hashtag #10daysofsing

Share your recording on Instagram. Use the same hashtag #10daysofsing on Instagam – if you're profile isn't public, DM @smule or email

community@smule.com

so that we can follow you and validate your Instagram entry.
How to Win:
GRAND PRIZE WINNER:
Winner must:
Winner must complete all challenges throughout the 10 days. It will be based on a combination of creativity, and overall fun and enjoyment.
Prize:
A ticket to a concert of your choice. We will reimburse you for ticket*. And you'll also receive some Smule Swag. 🙂
RUNNER UP:
Winner must:
Winner must complete 1 of the 10 challenges on Instagram via the Smule Sing! app
Prize:
We will put you on our playlist and send you some Smule Swag!
*Smule will reimburse a concert ticket up to $300!