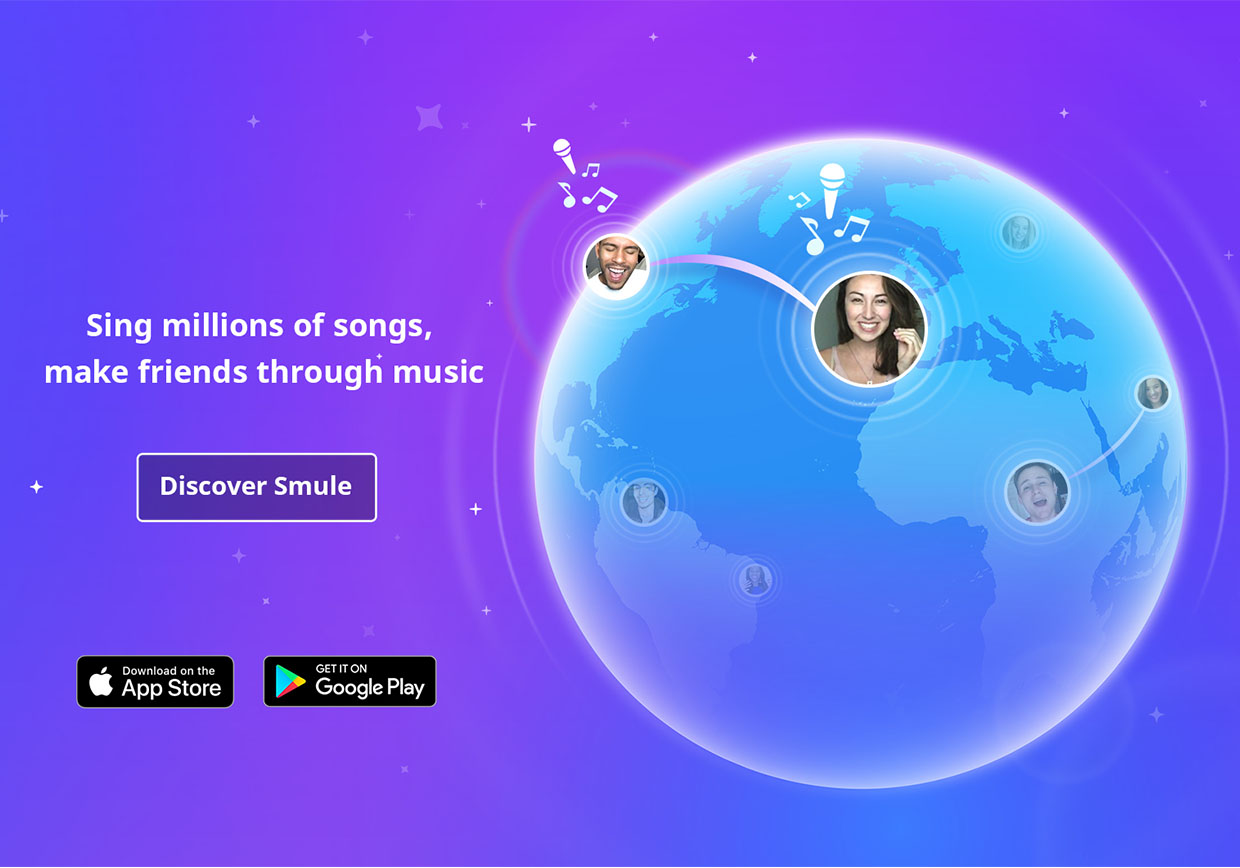 And the iRigVoice Challenge Winner Is…
And the iRigVoice Challenge Winner Is…
Over the years, we have heard many original, creative songs from the community in our Sing! app. So we teamed up with IK Multimedia, the makers of the iRig mic, and asked you to submit an original song for a chance to win the #iRigVoice Challenge.
It's a pretty high bar – writing and performing an original song. And a great many of you more than rose to the challenge, submitting an astounding 1,613 entries!
Our Smule + IK Multimedia Listening Squad Task Force were wowed by the musicality and creativity you expressed. Even when we managed to narrow down the list of potential winners, it took days of deliberation to finally pick a performance for the Grand Prize. So without further ado, we'd like to present the winners of the contest.
Congratulations to iLSMeghanStar for being our Grand Prize Winner! Her original song, titled "So Much More," carried a powerful message and had a very moving melody:
Meghan also blew us away with her superb voice and guitar playing. She will be receiving an iLoud Portable Bluetooth Speaker, an iKlip product of her choice, a personally signed Smule T-Shirt from the Smule Team, an iRig Voice signed by the IK Multimedia team, and a 1 year subscription to Smule Pass in Sing! Karaoke. As a side note, iLSMeghanStar has 8,540 recordings and 7,964 followers in Sing! Feel free to check out some of her other performances.
We're also excited to present the finalists of the contest, who will be receiving an iRigVoice mic, courtesy of IK Multimedia. Read more to find out who they are and listen to their outstanding songs.
1. iMamieSings' original song of "I Won't Stop Loving You" gave the judges chills. Her beautiful ukulele playing and smooth vocals were phenomenal:
2. VyeroNet's rendition of "Goodbye Yellow Brick Road" was beautifully sung, but he got bonus points when he gave a shoutout to both iRig and Smule!
3. Veazah's original of "In The Sunset" really floored us with the level of production quality:
4. Chanticleer and _matt's collaboration on their original song "Whole" had us wondering if it was out of an album, the harmonies were perfect!
5. SmoogieMystik's rendition of "Marry Me" tells a great story of singing in Smule and was a hit in the community as well!
6. iJEANHARMONY_VS's original of "Not Alone" was a very heartfelt song about Smule, we can tell the amount of time/effort he put into this song:
7. Am_OnlyAVoice's ballad of "Love Conquers All" showcased his fantastic voice/harmonies:
8. EpicS_LStevieXT's original of "Untill we love again" was very unique, hear for yourself:
9. XxSnuggsINFERNO and _Gel_'s collaboration of "Don't You Shed A Tear" truly tells a moving story:
10. Infinite_DTune switched it up and composed an original rap, it's really catchy! Check it out:
11. alleemate_PRYDE composed her first original song for the contest, titled "Friend's for Life". Wow!
12. MatthewBeckham's original of "You Are The One" combines 4 layers of awesome:
13. aPuffball's original of "Back to Life" showcased her beautiful voice and great storytelling:
14. W0NdERYeGo's original of "Stay Up" to the tune of "I Am Whole" combines 11 layers of his own vocals, truly impressive:
15. SH4RKY_JUiCY_RAW and DrKurt_JUiCY rocked out to their own version of "Slow Ride":
16. Bearthanyou and arbitrarycaramel team up to come up with their own Smule Theme song!
– Zhen Liu, Smule Community Manager