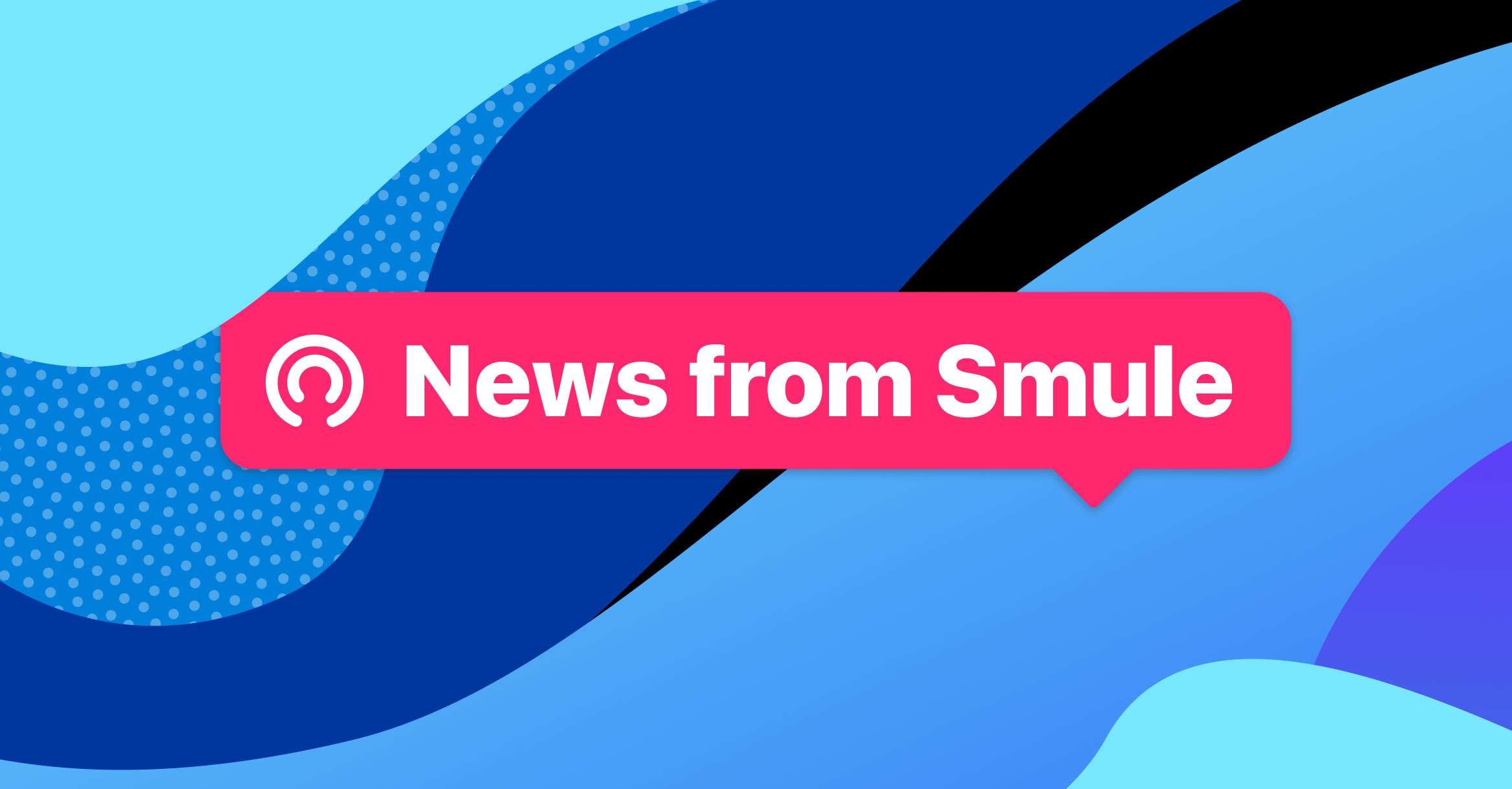 Evolving Verification on Smule: The New Gold Verified Badge
Dear Smule Community, we know how important the user verification process is to you, so we wanted to give an update about the next phase in the evolution of verification on Smule.
Verified badges play a crucial role on any platform – they make it easier to identify, trust, and connect with public figures, celebrities, and fellow Smulers. To enhance this distinction, we're in the process of revamping our badge system. The first step in this evolution is simplifying it into just two categories:
Purple and
Gold.
The Purple Verified Badge will be exclusively reserved for artists and official Smule accounts. If you see the purple badge next to an account's name, you can trust that it's the real deal – Smule has verified its authenticity. There is no application process to obtain it, as it's exclusively awarded by Smule to appropriate artists and official Smule channels.
The new addition, the Gold Verified Badge, is available to select accounts based on eligibility requirements. It's important to note this authenticated badge is a paid service, separate from your VIP subscription, and eligibility and validation are based on specific metrics and achievements. In an effort to prevent fraud, we won't be publically sharing the specific milestones required, but they will be related to age of account, number of performances, activity, engagement, and many other factors (more on this below).
Here are some more specifics:
How can you get the Gold Verified Badge?
The verification process is straightforward. When you meet Smule's eligibility criteria, you'll see the "Get Verified" button in the top left of your profile. Click on it, follow a few simple steps, and the badge will appear on your profile. If the button isn't available, keep checking regularly, as the button will automatically appear once you meet the requirements.
What Are the Requirements for a Gold Verified Badge?
An account with the Gold Verified Badge meets the following criteria:
Influence: Build a significant presence on Smule by having a meaningful following, consistently creating content, and actively engaging with your fellow community members.
Active Participation: Log in regularly and interact with content other than your own.
Profile Completion: Keep your Smule profile well-rounded, informative, and up to date.
Verified Credentials: Link your profile with genuine contact information (you can do this in your profile settings).
Seniority: Maintain an account with consistent activity for an extended period of time.
How to purchase the Gold Verified Badge?
Visit your Smule profile
Check the top left corner for the "Get Verified" button
Tap on it
A new screen will confirm that you meet the verification criteria and provide badge duration options
Complete the payment process successfully, and your badge will appear next to your handle immediately
Please note that this payment is not subscription-based, so you'll need to repurchase the badge once it expires
We expect to release this new verification system in the coming weeks, so keep an eye out for upcoming app updates.
Above all, thank you Smulers for being such active and engaged members of our wonderful Smule community! Your presence is what makes Smule thrive.
We know that verification is a complex topic that many of us have strong opinions about, so please don't hesitate to reach out with any questions or feedback. We prioritize building new features alongside our trusted community – ideating and revising based on your invaluable feedback!
As always, you can contact us at support@smule.com.