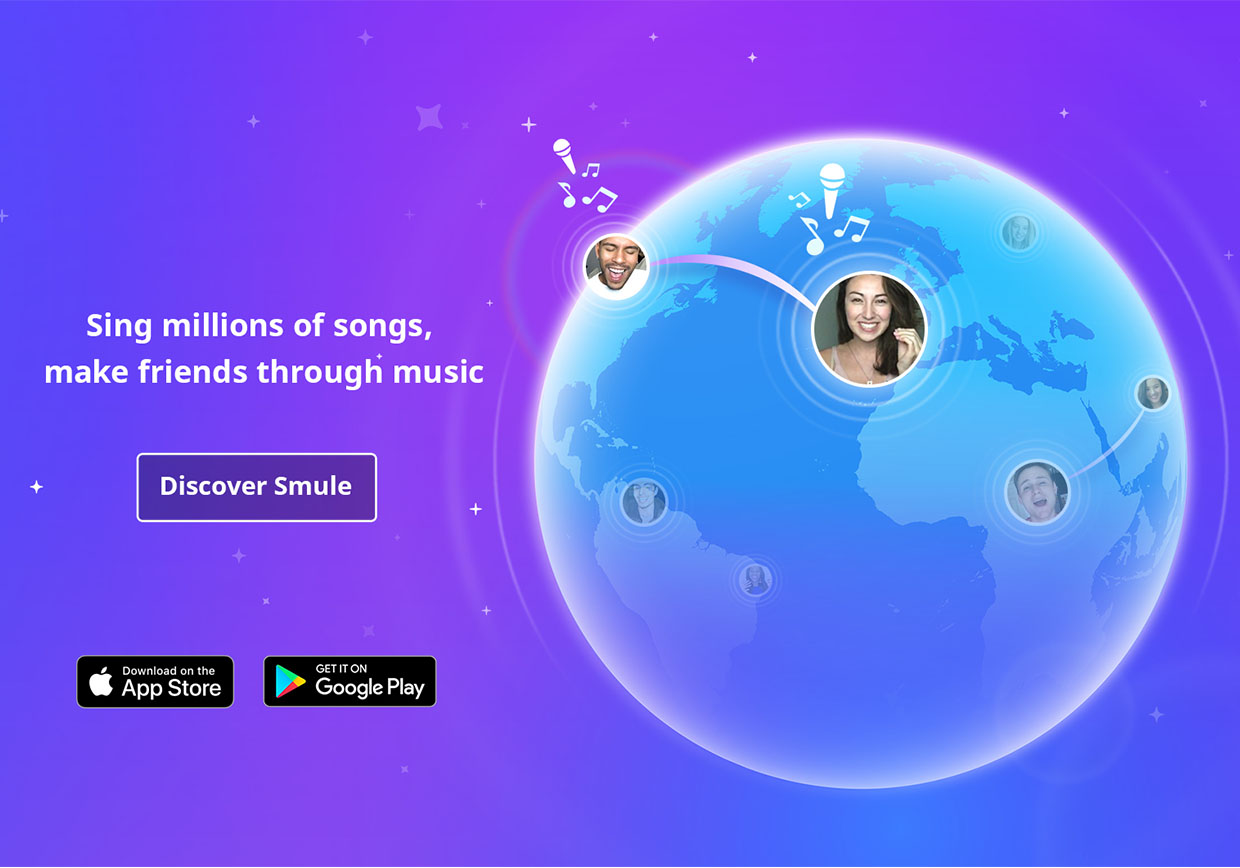 Tuesday Tips: Gaining Followers on Smule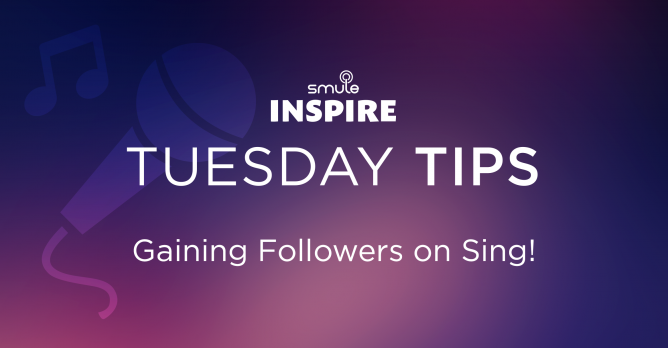 Tuesday Tips is part of our Smule Inspire program. Through shared performances, tips, guest blog posts by veteran users, we hope that Smule Inspire will do just as its name implies: inspire all users in the community – to connect, collaborate, and create music together and gain followers on Smule … ultimately to have the best experience possible on Smule.
What is the best way to get more followers?
It's the question of the century- a question we receive daily, and a question users receive frequently! How the heck do you get more followers- well, we have some answers for you!
Invite people to collab with you on top hits
Invite people to sing with you! Users, and people in general, love familiarity– so pick a song from the "Top Hits" section to appeal to a bigger group of people.
"The best way to get more followers is to open "top hits" OCs [collabs you open for others to join], even more effective is to make them video OCs. Many times if you join someone it doesn't get heard, but if you are opening OCs, it's a 100% chance that the person joining you hears you. If they enjoy your voice they are very likely to follow you." –Shane_TV
Participate and interact with others
It's no secret that engagement with your fellow Smulers leads to a connection, and who knows maybe a solid friendship. So, show some love, write a comment, thank your partners …
"Singing consistently. Have things open for people to join (:Interact w/ people." –xYego
"ALSO, it's important to listen to your joins, comment, and interact with others who join you. I've had it where someone joins me and only follows me after I thank them for joining. Commenting also puts your name in people's feed. The more often they see your name, the more likely they are to check out your profile and follow you ☺️" – Jeffrey
"Another great way to get followers is by hashtagging and participating in the weekly Smule Picks. Tagging your best performances for the themed Smule pick/video is a great way to be seen and featured on the home page. The more people see and hear from you, it will be more likely to gain their follow." –WordChris
Join groups or a community
" There are many ways to get followers, like you said before being active, commenting on songs, opening hits, and also what I observed is that being a part of a group as well, also finding one or more constant duet partner plays an important role. We sound better with some people than others, given their musical styles and the tones blending which is literally the key for a great duet. However, people are getting used to the duet formed and are always excited to hear a new collab with. They will interact and this will bring new followers as well. Also, when a very known user adds your name in his/ her bio, this person's followers will be curious to listen to you so they will check your profile. If they like what they hear, then they will follow." –LAURA_TV
"adding all these great suggestions above, maybe joining a Facebook community like Singtopia and share your work there, and make sure to support other people works too, also there's a lot of Smule groups out there, joining Smule groups can also expand your followers." –WeezerDen
Be unique
"Another idea that hasn't been suggested is trying to find what makes you unique and where you excel. People like Chanticleer, who does cosplay and fun videos, and HoonhansDavidk Smule who puts up challenges that draw people in. Some of my most watched videos are the ones that have some sort of twist or ridiculousness to them. –tamara_hope
But, don't be that person
"There are ANNOYING ways that people gain followers by blind loving everyone they see and then getting many of them to follow in return because they think someone actually listened and loved their song.  Also, some others followed THOUSANDS of people to get follow-backs, and then turned around and unfollowed people after the fact. Anyway, the point is, you CAN get followers in this way, but the true faithful users of Smule will not like you very much. Best to just be active and involved."Hoonhans_DavidK
If you have a question you'd like to ask or even a topic you'd like to learn more about, please fill out the form on the Smule Inspire page!