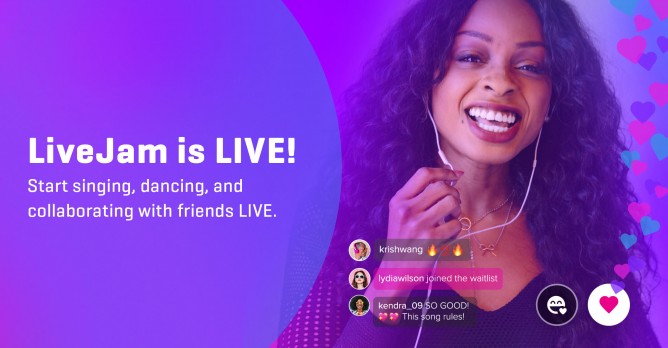 GO LIVE using LiveJam on Smule
We have heard this over and over across many groups in Smule – and over the past year, we have created the next feature per your request! Dedicated to show real time singing, real time emotion and real time connection, we are making it easier to music together – Now!! We are thrilled to announce… ** Drum roll ** LiveJam – a tool designed to sing with friends all over the globe! You can join, sing, interview other musicians, or just hang out and watch.
Scroll down to see how you use LiveJam — anyone can use it!
Finding LiveJam as a creator
First off, to find this new feature, you can (1) scroll through banners, (2) open your feed tab and click on profile OR (3) go to profile and scroll to live jams!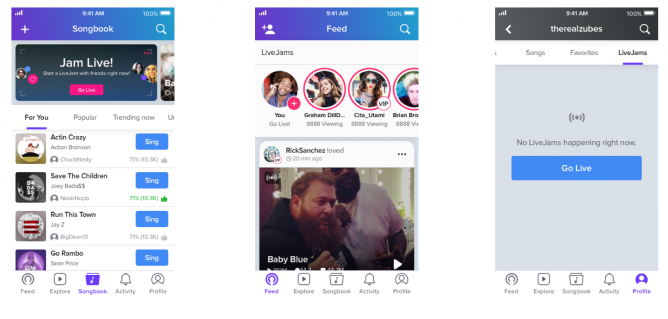 As a creator, you can apply audio and video (coming soon) filters for your LiveJam
Simply click on the lower left button of the screen to change effects

The creator can chat or sing a song!
To sing a song, click on the mic button on the lower right hand side!

Don't want to be a host anymore? No problem.
You can co-host with a friend or pass the mic! To do this, click on the the three dots on the upper left corner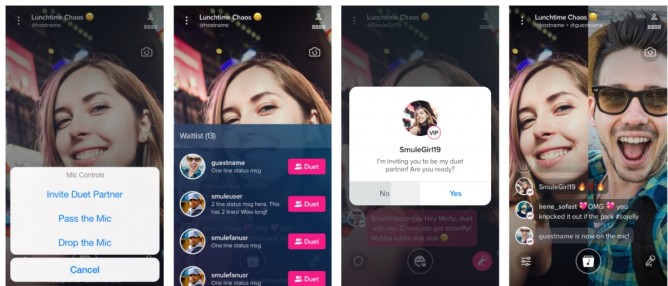 Don't want to go live, but want to participate? We got you covered.
Find a LiveJam that interests you by going to your feed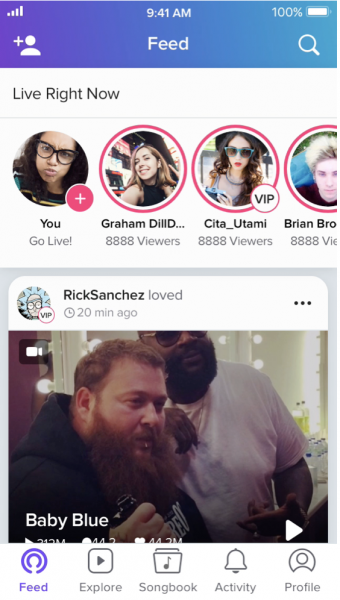 From there you can watch, comment, & send a reaction photo! You can even request to sing with the host.

For ALL Android and non iOS Users – LiveJam on WEB
For those with Android phones who want to join in on the fun, we are working endlessly to get it to you as fast as we can!! We have LiveJam available to watch from your desktop on www.smule.com! You will be able to Join a LiveJam, comment, chat and have fun with friends watching LiveJams on web!

As always, if you have questions we have our FAQ here and you can always email us at support@smule.com and we will be happy to walk you through any questions you have.
Happy Jamming! 😉
Smule Team