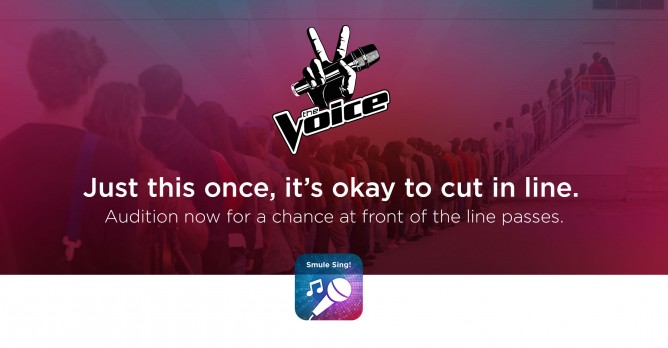 So far, we have seen an incredible amount of auditions – all displaying your personality, talent, singing skills, and so on. Couldn't be prouder of our Smule community reaching out and auditioning to capture their dreams. Or even if it's just to try something new and see where it takes you. Whatever it is – we support you. Have fun and rock on! 🙂
A couple reminders from the Voice below:
Must be over the age of 13
Please use video if you have the option
Keep the default sound effect ("Studio") and don't add other sound effects.
How do you audition for the Voice?
Your performances will be heard by the Voice, and if you're chosen, you will get to cut in line and go right to the front for The Voice live open call auditions in cities across America. Here's how:
Launch the app
Go to The Voice audition page.
Sing! one of the 11 songs offered. Please sing just one of them.
Check out more Smule "How To" tutorials: