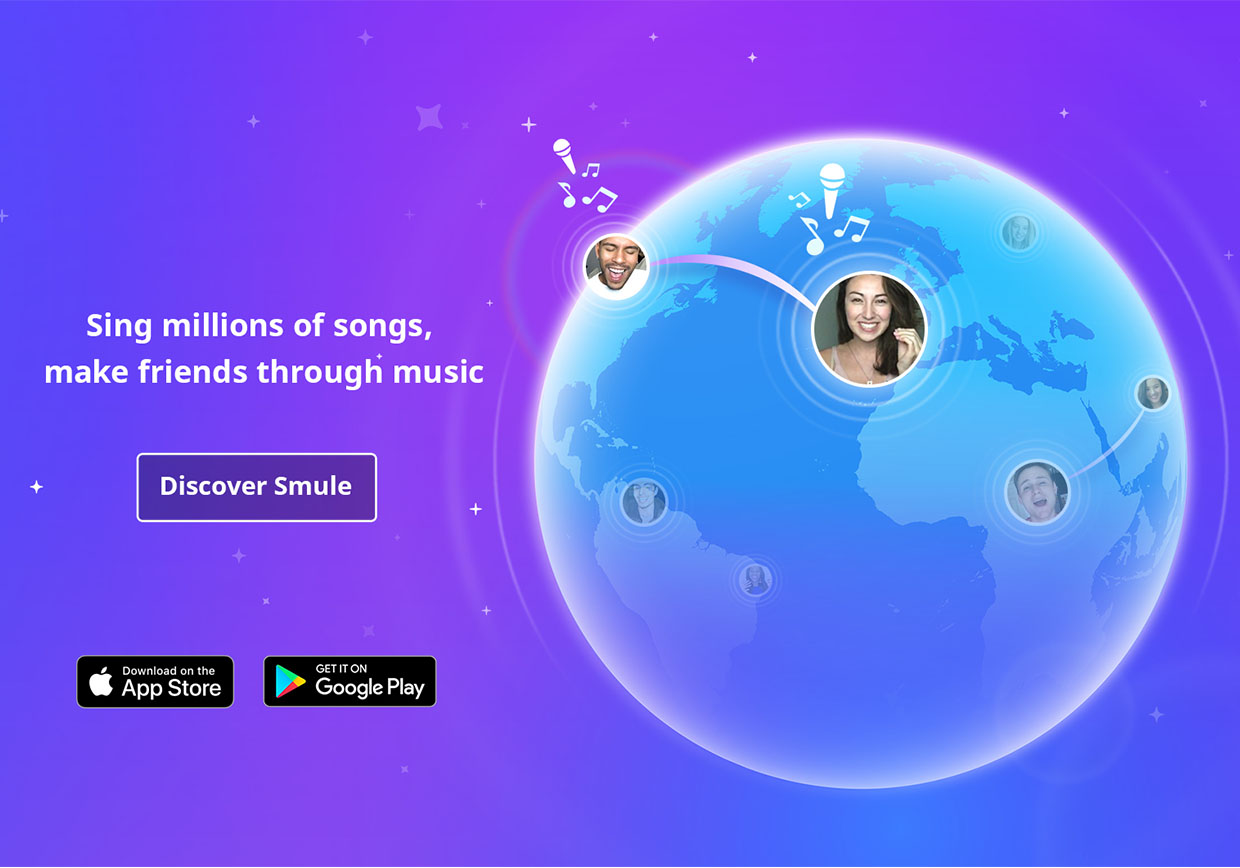 Indonesia #PlaylistDJ Contest Winner and Playlist!
Indonesia #PlaylistDJ Contest Winner and Playlist!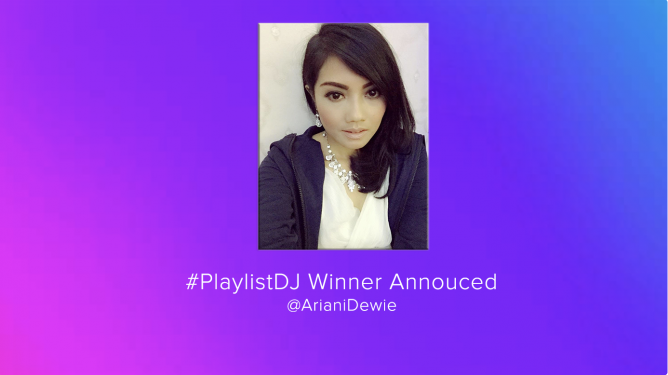 Dengan gembira kami mengumumkan pemenang kontes #PlaylistDJ dari Indonesia, di mana pemenangnya akan diberikan kebebasan untuk MEMBUAT DAN MEMILIH PLAYLIST-NYA SENDIRI SELAMA SEBULAN — DAN DILIHAT OLEH PENGGUNA SMULE DI SELURUH INDONESIA! Kami melihat ribuan peserta yang ikut serta, baik itu penyanyi atau musisi di Smule. Dan kini, kami umumkan pemenangnya adalah…
@ArianiDewie
Ini kata Dewie:
Waktu pertama kali aku diberi tahu kalau aku jadi pemenang #PlaylistDJ, pastinya kaget banget!! Ungkapan pertama adalah "Seriously???" Gak nyangka karena di Smule itu banyak banget penyanyi yang incredible, keren-keren suaranya dan followers-nya juga luar biasa.. Jadi sempat balik nanya, kok bisa menang sih? 😁
Sebagai "DJ", aku ingin kasih gambaran perjalanan aku, bagaimana awal-awal aku join Smule sampai sekarang ini, bagaimana komunitas-komunitas di Smule melalui colab-colab yang aku ikut di dalamnya sangat mempengaruhi aku bertumbuh di Smule. Semua teman-teman di Smule itu luar biasa supportnya buat aku, mereka semua punya talenta yang luar biasa dan sangat menginspirasi aku dengan keunikan mereka masing-masing. Aku gak akan bisa berkembang tanpa support teman-teman semua. Di minggu ini, aku juga akan masukkan aktivitas aku selain collabs grup, solo, juga sing with artist.
Di minggu kedua, aku akan isi dengan flashback aktivitas yang aku ikuti pada saat kompetisi Suara Smule, dan fitur duet aku dengan teman-teman Smule ku yang the best from the best! Jadi untuk teman-teman yang sudah pernah join OC aku dengan video, berkesempatan banget untuk aku fitur di minggu ke-2. Minggu ini aku akan isi juga dgn beberapa rekaman solo aku.
Di minggu ketiga, tentunya gak lengkap di Desember ini tanpa Chrismast songs! Nah, beberapa Chrismast songs akan aku tampilin di sini dan beberapa OC duet yang baru. Jadi teman-teman semua yang join sama aku pake video, berkesempatan aku pilih untuk di-fitur di minggu ke 3!
Jadi jangan lupa ya, join OC-OC aku di akun @ArianiDewie, untuk kesempatan terpilih di Playlist Minggu ke-2 dan Minggu ke-3!
Naaahh, akhirnya selamat menikmati Playlist aku yaa.. Semoga kalian sukaaa 😍😍
Ini dia rekaman-rekaman favorit Dewie di minggu pertama: