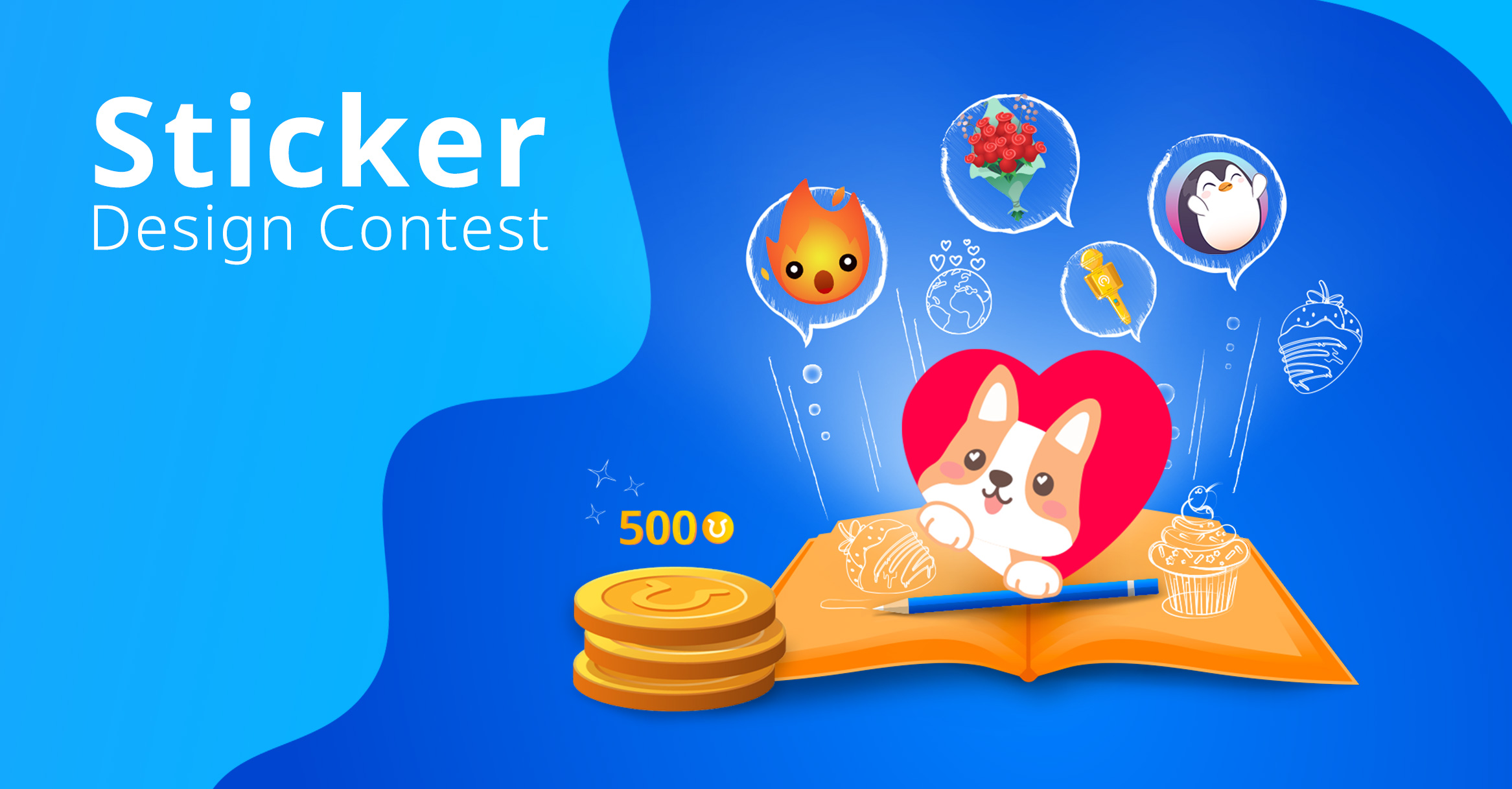 Lomba Desain Stiker
Tunjukkan kreativitas kamu – desainlah stiker Smule! Sebuah gambar mengungkapkan ribuan kata, jadi buatlah stiker orisinil kamu yang menggambarkan perayaan, memberi semangat, dan mengapresiasi penyanyi dan rekaman favorit kamu. Lima (5) desain yang dipilih Smule untuk menjadi pemenang akan difitur dalam katalog stiker Smule, serta diperlihatkan di berbagai media sosial dan blog Smule. Masing-masing pemenang juga akan menerima 500 koin Smule.
Cara Mengikuti
Buat stiker orisinil kamu yang mengikuti persyaratan desain yang ada di bawah ini.
Kirimkan desainmu ke alamat email sticker-contest@smule.com paling lambat 13 April 2020. Sertakan nama lengkap kamu, nama pengguna Smule, negara tempat kamu tinggal, serta pernyataan bahwa stiker tersebut adalah desain orisinil buatan kamu sendiri (kamu tidak dapat menggunakan desain buatan orang lain).
Tidak ada batasan jumlah desain yang diikutsertakan.
Hadiah untuk 5 Pemenang
Desain stiker kamu difitur di katalog stiker Smule selama 14 hari.
Mendapatkan 500 koin Smule untuk digunakan di aplikasi Smule.
Difitur di media sosial dan blog Smule.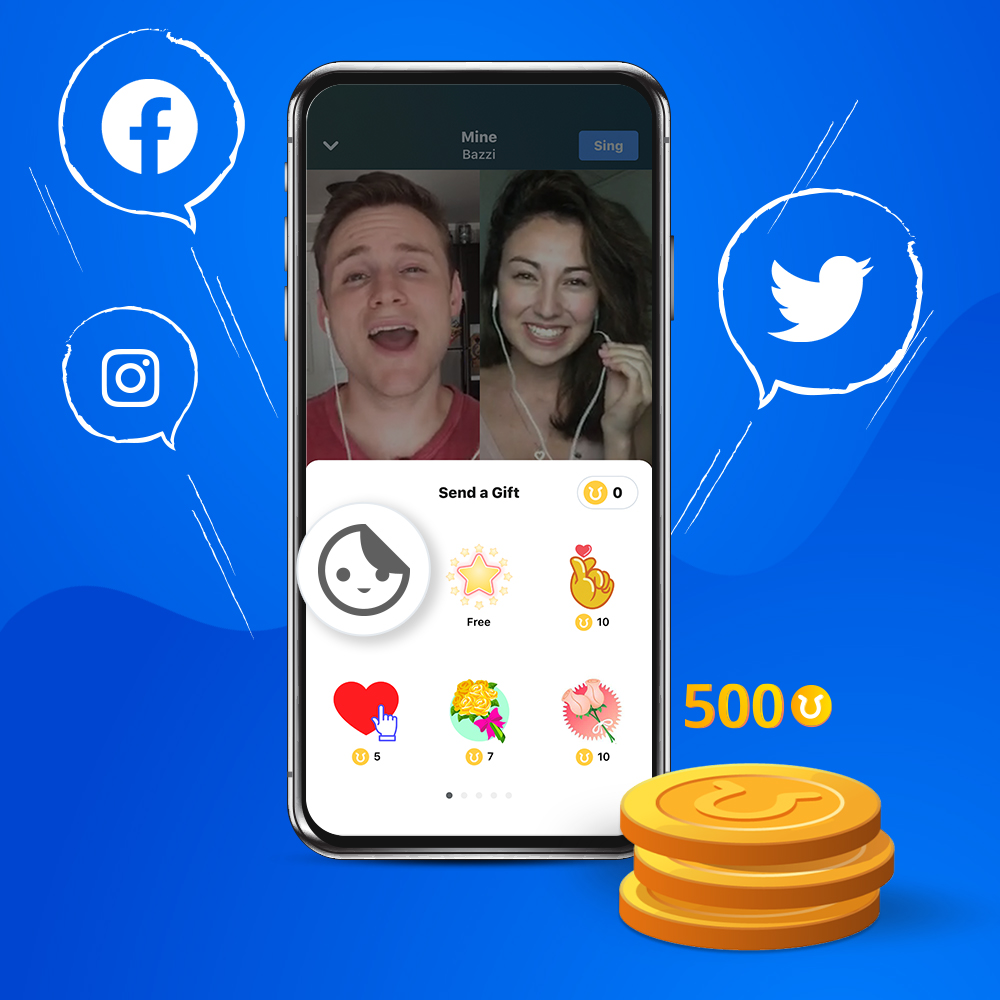 Gambar ini hanya untuk tujuan ilustrasi. Representasi dan posisi stiker Anda yang sebenarnya di menu Hadiah dapat berbeda.
Persyaratan Desain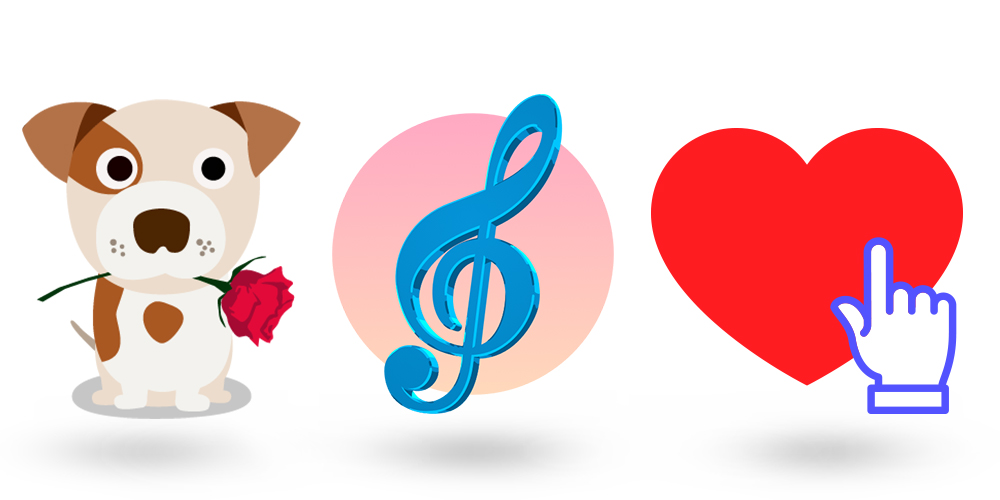 Desain stiker harus menunjukkan apresiasi dengan cara yang jelas, mudah dipahami dan menarik. Nilai bonus jika desain kamu menyertakan referensi/komponen musik – tidak wajib.
Ukuran stiker: 320×320

Format stiker yang disetujui: PNG, .JPEG, atau sebagai data pustaka (library) untuk iOS, Android dan web guna merender stiker secara spesifik dalam Lottie (format yang kami sukai).
Stiker Lottie telah diformat dengan tepat untuk kode JSON, diekspor dari karya seni vektor, dan juga bisa dianimasikan dan diskalakan ukurannya. Jika Anda memilih untuk memberikan file Lottie kepada kami, Anda dapat menggunakan alat bantu berikut untuk membuat vektor: Sketch, Illustrator, AfterEffects, atau Photoshop.

Jika kamu ingin memberikan stiker animasi, pastikan ukuran file di bawah 150kb.
Tidak ada batasan jumlah desain yang dapat kamu kirimkan – asalkan semuanya adalah kreasi sendiri dan tidak menggunakan desain yang tidak resmi.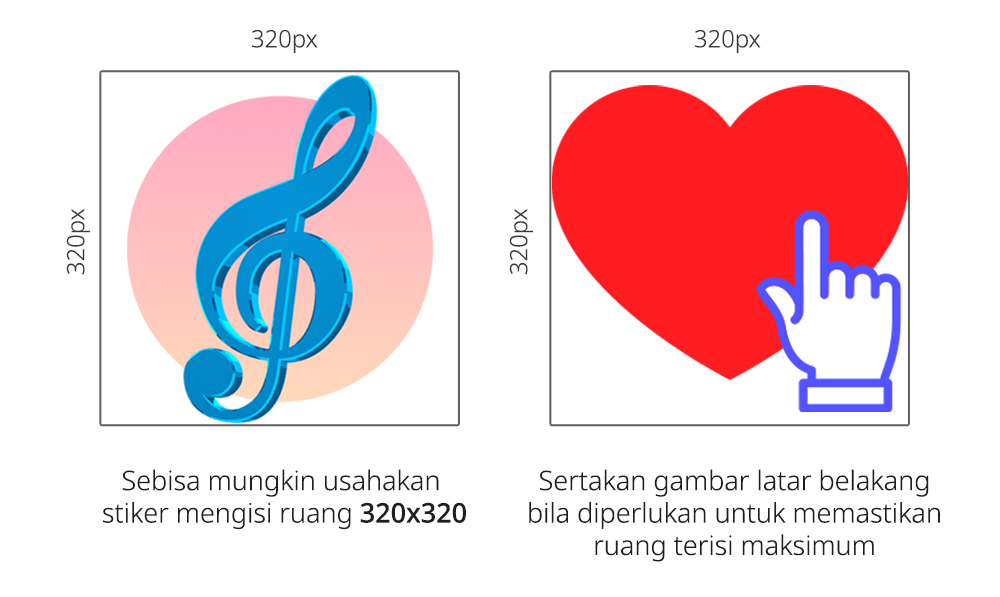 Periode Lomba dan Proses Seleksi
Kiriman akan diterima untuk ditinjau mulai dari 13 Maret 2020 pukul 12:00 Waktu Standar Pasifik (PST) Amerika Serikat, sampai 13 April 2020 pukul 23:55 Waktu Standar Pasifik (PST) Amerika Serikat. Lima desain pemenang akan diumumkan tanggal 30 April 2020 dan akan diunggah ke katalog stiker Smule setidaknya selama dua minggu (14 hari).
Kiriman akan ditinjau oleh tim desain Smule dan akan dinilai berdasarkan:
Positivitas & Ekspresif: Stiker harus bersifat merayakan, menyenangkan, dan menunjukkan apresiasi.
Kreativitas yang Orisinil: Ide stiker harus merupakan desain orisinil Anda, harus baru & tidak seperti stiker lain di katalog Smule.
Keunikan Desain: Kiriman akan dinilai oleh tim desain Smule.
Tanya-Jawab
Apa yang dimaksud dengan stiker?
Fitur "stiker" yang interaktif mendorong pengguna untuk terhubung dan menunjukkan apresiasi dengan cara yang unik, penuh perhatian dan bernilai. Berdasarkan cara berinteraksi antar anggota komunitas, Stiker Smule meningkatkan cara kita dalam mengungkapkan emosi terhadap rekaman yang menggerakkan kita.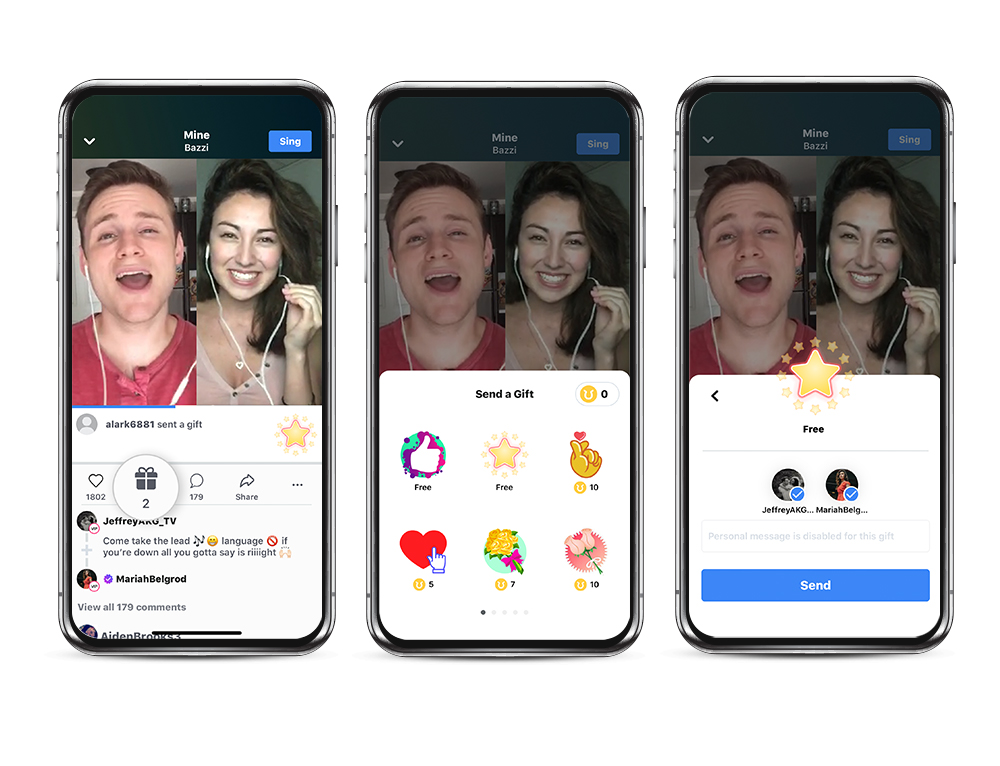 Bisakah saya mengikutsertakan desain karya orang lain?
Anda hanya bisa mengikutsertakan desain yang dibuat oleh Anda sendiri dan wajib menyatakan bahwa desain tersebut adalah karya orisinil yang dibuat oleh Anda dan Anda memiliki hak untuk memberikan izin penggunaan desain kepada Smule untuk dapat digunakan oleh Smule di seluruh aplikasi Smule, termasuk di sosial media, serta di seluruh saluran pemasaran Smule.
Siapa yang dapat saya hubungi bila ada pertanyaan menyangkut lomba?
Silakan hubungi email community@smule.com jika Anda memiliki pertanyaan spesifik tentang lomba. Perlu diingat, waktu respons biasanya antara 24-48 jam.
T&C:
In order to participate in the Smule Sticker Design Contest you must comply with the Smule Design Contest Terms, the Smule Terms of Service and the Smule Community Guidelines. In addition, all submitted work must be the original work of the contest entrant and must not include, be based on or derived from any pre-existing or third-party designs, trademarks, or copyrighted images. All entries will become the property of Smule. By submitting an entry, each entrant agrees to the Smule Sticker Design Contest Terms and confirmed that any and all intellectual property rights in the logo design are deemed assigned to Smule and may not be licensed or sold to any third party. Except where prohibited by law, an entry submission into this contest constitutes permission to use the winner's name, image, prize information and information provided on the submission email for publicity purposes, without further permission or compensation.