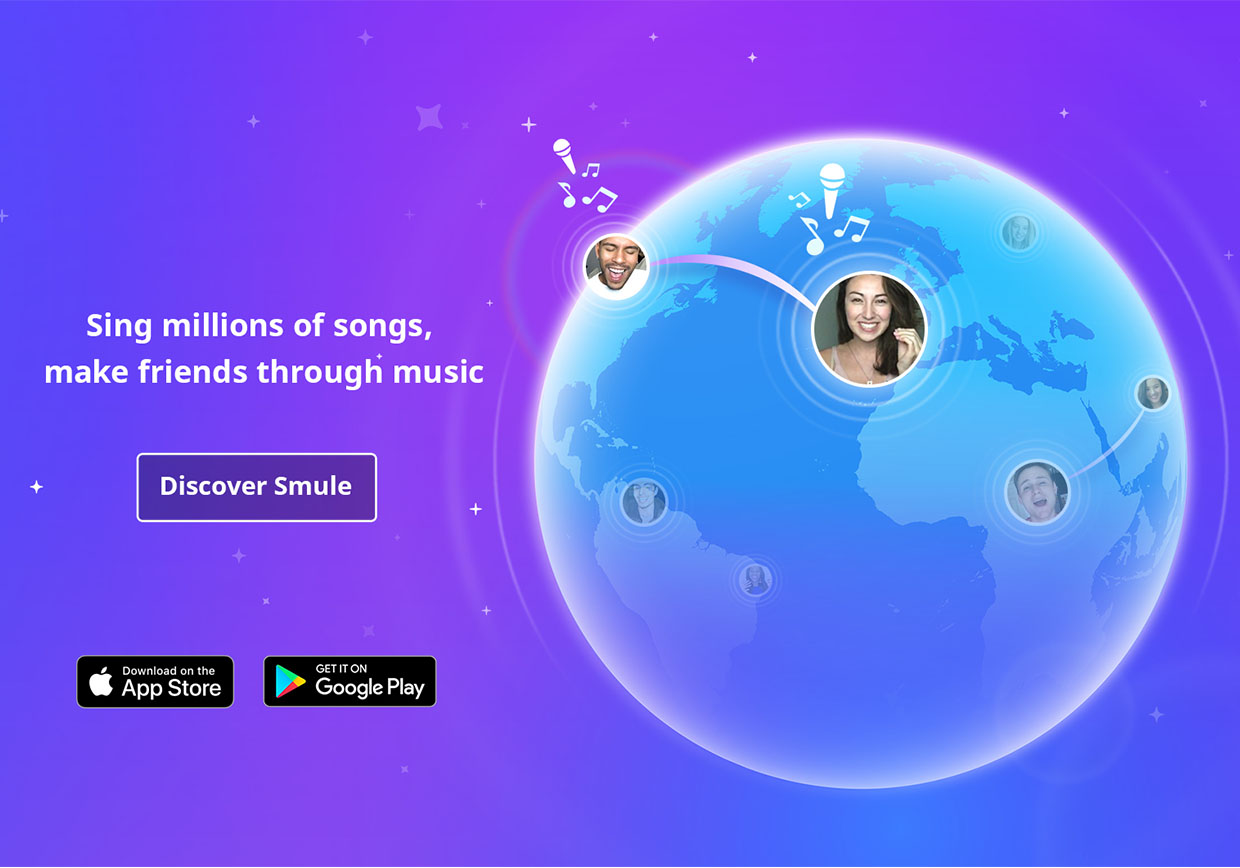 Sing Factor – Community Post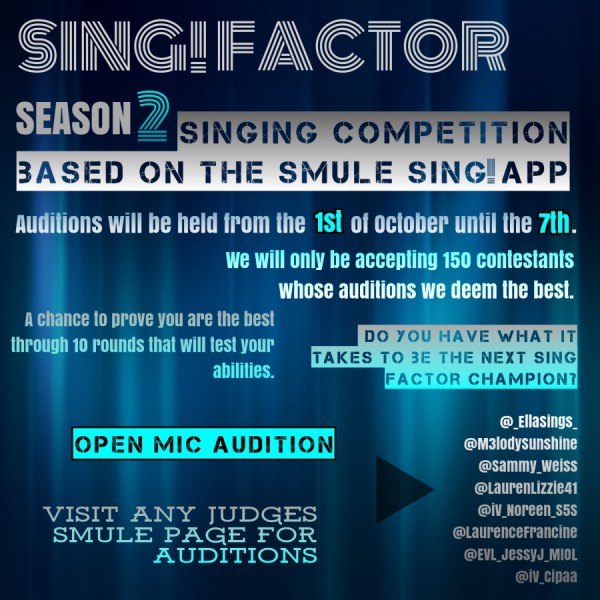 ** Community Post with @_EllaSings_**
Singing is an art, a way of expressing yourself, and doing it on Smule with your own choice of music, backing track, genre and voice FX, is something that will make you more confident and your performance become more professional and impressive to listen to.
Do you want to experience that excitement and enjoy a challenging competition?
Are you excited about the opportunity to showcase your talent and to be heard by many others?
If your answer is YES,.. then take pride and stand out!! Come and join auditons for Sing Factor Season 2, starting on October 1st.
We will be accepting no more than 150 (16+) contestants, and you will need to receive 4 yes's from our judges to move on in the competition.
You'll not just have the pleasure of listening to and sing the music you love, you will also most definitely learn from every challenge that we're about to offer in each round.
As this will be a friendly competition, being a good sport is a must and wait…a humble PRIZE is a plus!!!
Sing Factor staff are musically educated and experienced in judging.
The competition judges will be available 24/7 to cater to all of the contestants needs.
Also, the contestants will be receiving constructive criticism on their entries for each round.
The entire competition should last more or less 2 months and will be composed of 10 challenging yet entertaining rounds.
This competition provides the opportunity to claim your fame, to shine bright like a star, reign as champion! The Winner of Sing Factor Season 2!!!
Are you ready?
Stay tuned……
For more information about the competition and it's judges visit www.singfactor.com