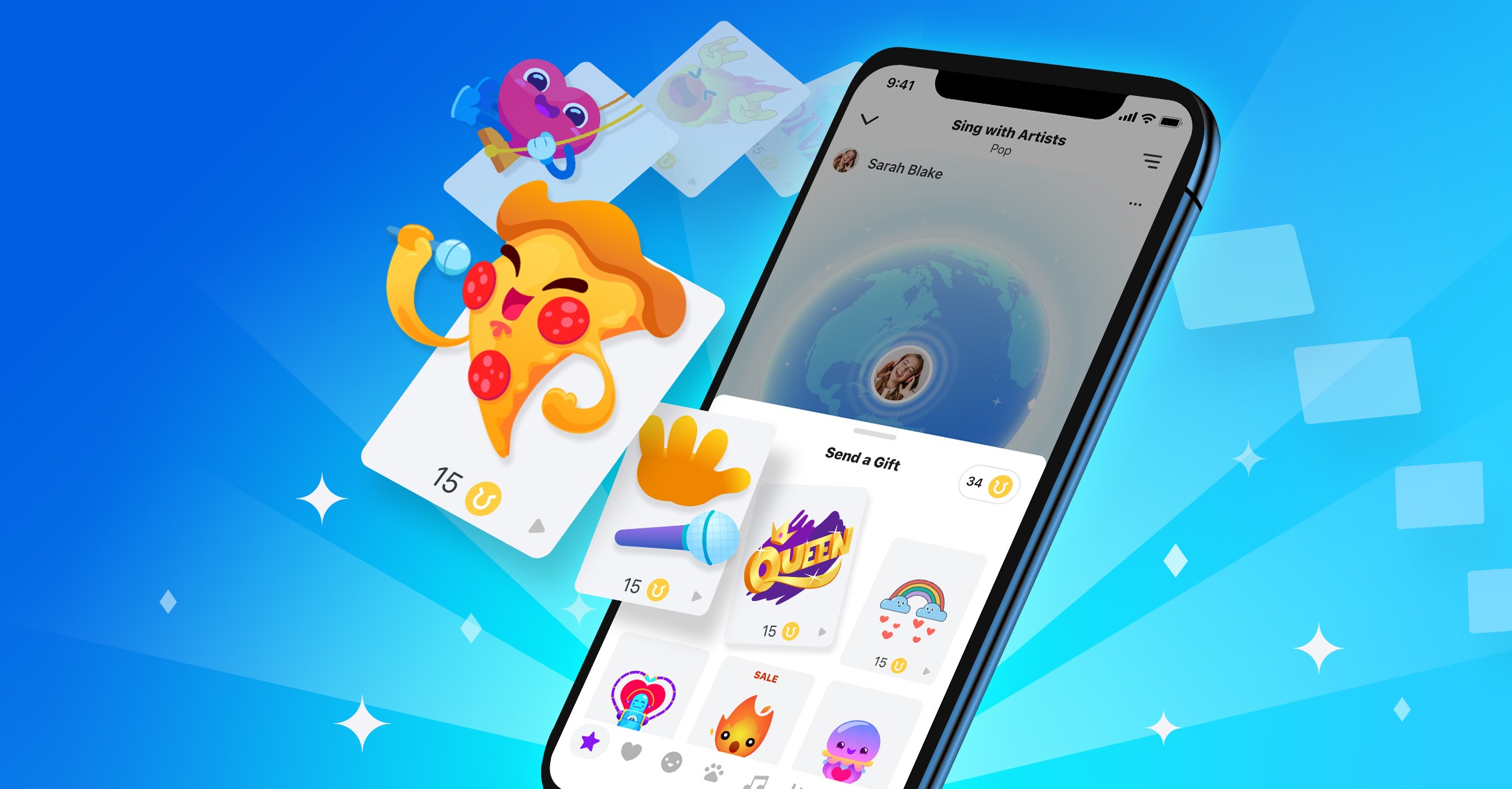 The New Gifting Catalog is Here!
Gifts in Smule are a fun way to show appreciation and support for your fellow singing community members. Now, we're excited to announce our revamped gifting catalog that makes boosting your favorite performances even easier.

More Options for More Creativity
The new gifting catalog offers a wider range of stickers and character options for even greater self-expression and options for recognition. Find something cute, funny, silly, or empowering and share your gift to the performance that moves you or makes you smile. And because the gifting catalog has been restructured with easy-to-navigate categories, you'll find something you love even faster.
And if you've never gifted before, what are you waiting for? Just head to your favorite singing performance and select the gift icon beneath to start sharing the love. It lets the performer(s) know you appreciate their work and builds connections among your fellow Smule singers. The only thing better than singing karaoke in Smule is singing while encouraging other performers just like you.
Explore the new gifting catalog today and share the positive vibes. You never know who might give you a gift right back!