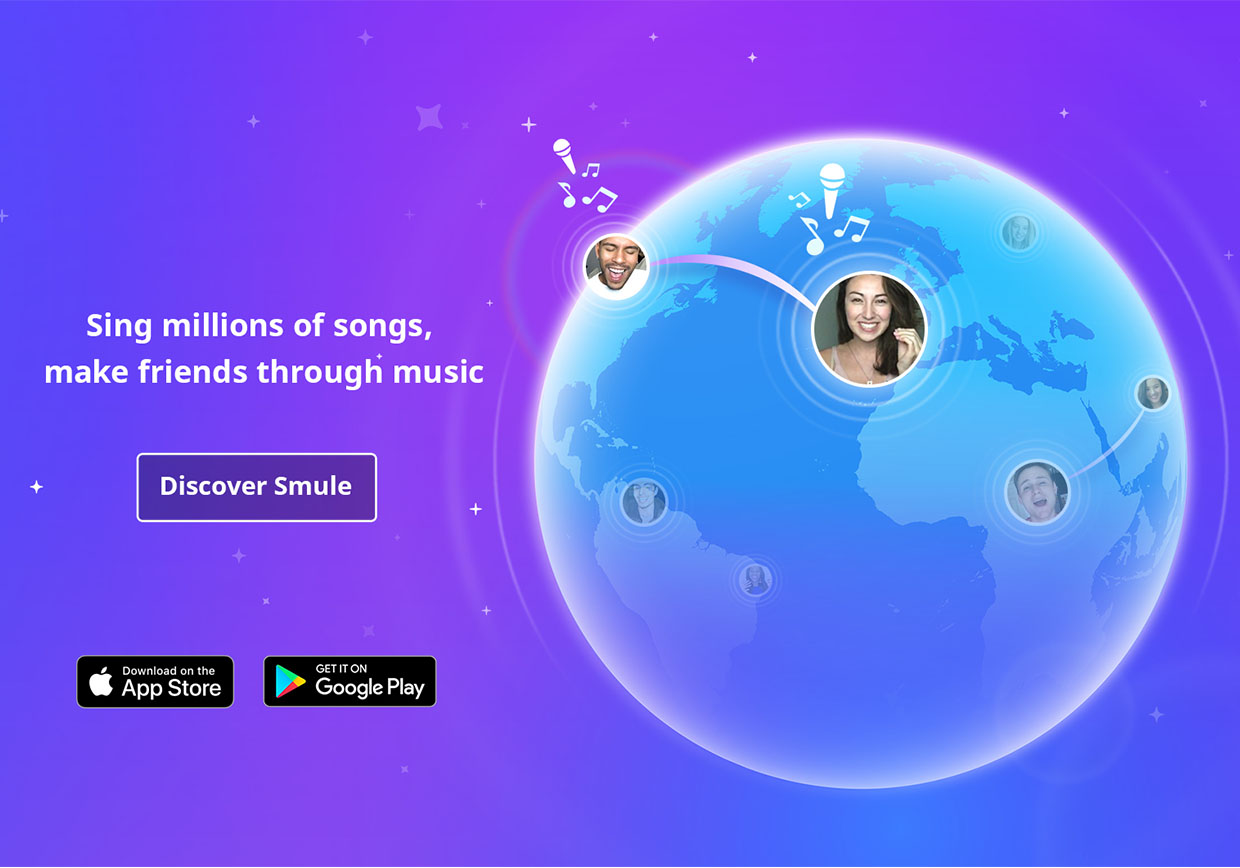 Smule Group Spotlight – Jazzology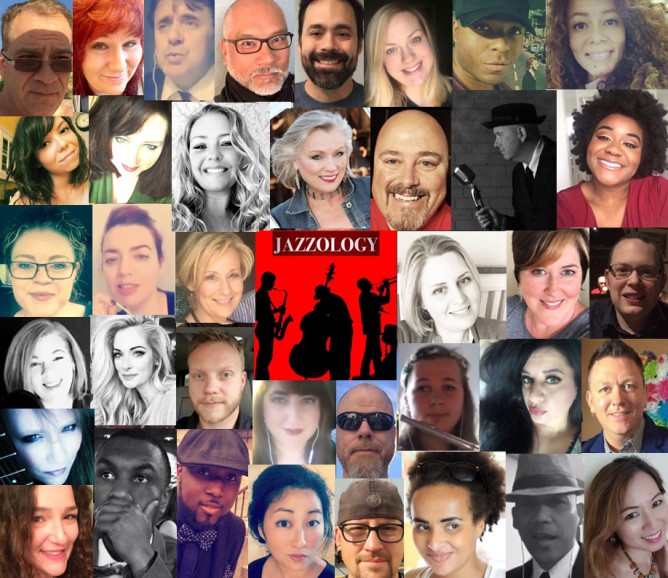 Super excited to have Jazzology as our Group spotlight. They are fairly new as a group, but nothing short of incredible – both visually and auditorily. Some of the best (of what we have seen) jazz musicians of Smule come together to perform live-like jazz. They give us an insight on their group and creating performances. Check it out below. Interview by Dave Olsen @ProducahMan and his team.
Describe Jazzology
Jazzology is a group of 40 talented people from all over the globe that was started just over 3 months ago. It was founded by Daniel Hutchins (@PapaHutchins), Lonnie Wagonner (@Lonnie_ii_V_i) and myself (Dave Olsen @ProducahMan). We all met on Smule, singing and playing instruments on each others OCs. I was so excited to discover other jazz musicians here. Each of us had been experimenting with doing freestyle collabs playing instruments with some very talented singers and instrumentalists. When we started talking possibility of recording a full band with a horn section, we knew we had to do it! We have been blessed to have so many talented singers and musicians join us. We think there's so much more that we can do musically with this idea and we're excited to see where it goes.
What made you want to start a group using instruments on Smule (you don't see it often)
The level of talent in the jazz community on Smule is truly mind boggling. There are some amazing jazz groups and there is a lot of cross pollination between members from the various groups. Jazz is improvisational at its core, so the people that gravitate to this music tend to be very creative types who enjoy mixing it up. For our Jazzology project, we were hoping to create the feeling of jamming inside a jazz club in NYC or Paris, except we'd be playing in cyberspace. It feels like a new frontier for improvisation.
Lonnie is from a small town in Indiana and Dan lives in a small town in the Texas Panhandle. So for them to meet up with other musicians to play jazz meant a lot of late night driving. Smule gave us the medium to play some great music with these all these talented cats from the comfort of our own homes. Dan even quit one of his bands to focus more time on this project.
We started by recording a couple of jazz classics, Route 66 and Embraceable You, using group video. The response to our first collabs from the community was really incredible! It seemed like we had touched a nerve with the concept.
What are some challenges you run into when you when making it? Can you describe the process in going through these performances?
We want to make our recordings sound as live as possible. Jazz is really meant to be enjoyed live. The group video Freestyle option in Smule works best for this. However, It's tricky to record a full band in Freestyle. If you record instruments like drums at too high a volume, the vocalists have to record at an even higher input level just to be heard. This leads to a distorted sound and parts start to get lost. The key to getting a good balance is to start with rhythm section tracks recorded at low volume. I learned from trial and error that recording with No FX works best for piano, bass and drums and Polish FX often works best for guitar. Then we add the horns, always have to be careful to record at low volume with very little FX.
This trial and error process definitely takes time. I like to call it 'Smengineering' (Smule Engineering). One feature we would love to see Smule come out with someday soon is a to enable the user who opens the group collab to mix the volume levels of the different tracks before publishing it (like you would in a recording studio). I know a lot of folks using this app for group collabs would truly appreciate having a feature like that!
Anything interesting happen in the making or process of these videos?
We've learned something new from doing each of the videos. It's a new experience for many people in the group to sing on video and not have the lyrics flashing across the screen. It's much closer to the experience of performing live on stage.
Usually we start a track with myself at the piano and my friend Justin Snikkar on bass. Afterwards, we layer on drums, horns and vocals. We recently had the opportunity to work with two amazing Smule partner artists, Black Waters (@BlackWaters) from Indonesia and Melissa Adams (@_MellyRose_) from my hometown Toronto. We wanted to try something new for their songs so I enlisted my friend Adam Warner on drums. Having the trio of bass/drums/piano playing together really brought new energy and flow to the sound. It also made it easier to layer parts on top of it because the rhythm section was now on one track instead of spread across multiple tracks. For Melly's original song Shy, she worked out these awesome harms with Michelle (@Quiynie) and Lizzy (@LiisaFrank) while the horn players and I worked out an arrangement to fit with what they were singing. It was truly a collaborative process. and one that I hope we can repeat again and again. It really feels like being in a band except that the band is spread out on all corners of the globe!
What can we expect in the future and do you accept requests? 😛
We absolutely do take requests! It doesn't have to be only Jazz. We love playing many different styles of music.
We've got a bunch of exciting collabs planned with the group as well as some collabs with some fantastic guest vocalists. I don't want to spoil the surprise but you will see some more familiar faces from the Smule community singing with us very soon! We are also hoping to make a full length recording of originals & some jazzy covers down the road and who knows, we may even get to play live together at a Smule meet up someday soon!
We started a new thing calling Jammin' with Jazzology where we open OCs from the @Jazzology page on Smule with musicians from the group playing instruments. We got so many amazing joins to our first OC of Gershwin's Summertime that we're going to make that a regular thing. There's been a few of the people joining wearing hats like the band too lol.
Please follow us on Smule so you get the notifications of OCs and see our latest songs!
Anything else?
We just wanted to say a huge thanks to Smule for providing such an awesome platform for collaborating and sharing music with a such an amazing community of music lovers!