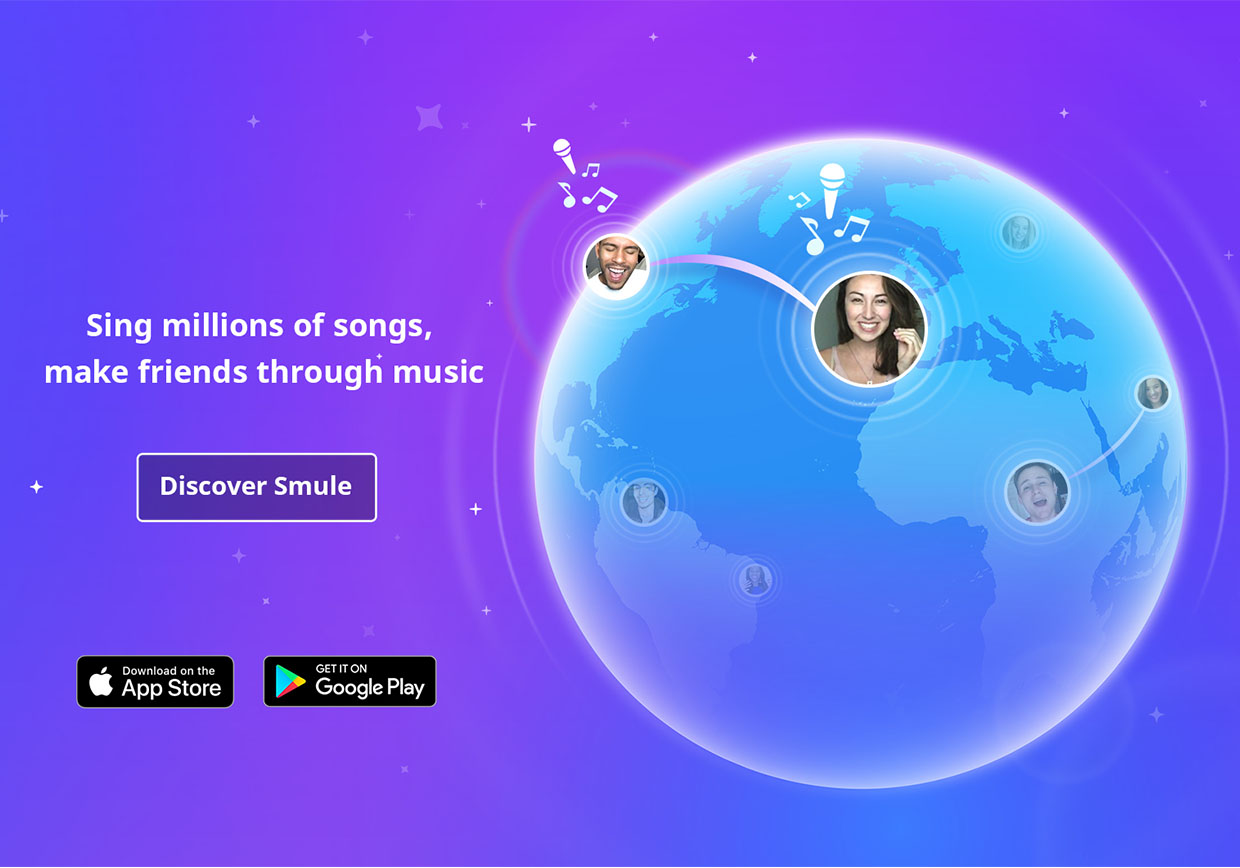 Smule Local Meet Up 2015
Smule Local Meet Up 2015
We are all here for the same reason: we share a passion for music. We are connecting with people around the globe on Smule through music – and we can make these connections even more meaningful in person. Meet Ups are happening all over the world – Spain, Brazil, US, Indonesia, Germany – in small and big groups alike. And, we want to celebrate these connections!
November 7th, 2015 will be our first ever Smule Local Meet Up celebration and you are invited! Celebrate making music together, wherever you are! We encourage YOU to find friends, singers and Smulers nearby and share your passion for music! It doesn't matter if your Meet Up is a couple of people or 100! Let us know where your Meet Up will take place, and how many people will be attending.
Share your Meet Up experience! As part of the event, we ask that you to upload your photos with the #SmuleLocal and your location (e.g. #SmuleLocal #SanFrancisco). Uploads these tagged photos to social media sites: Instagram, Facebook, Twitter, etc.
And stay tuned for a celebration on a bigger scale when we host Smule Global Meet Up Day next summer – get ready to get together all over the the globe on the same day for the same purpose!
Start planning your Local Meet Up!
Gather a group and record tee-shirt sizes
Find a Meet Up venue, whether it's your local karaoke bar or your living room!
Fill out this form!
Need help planning your Meet Up? Check out our blog post on organizing a Meet Up! More questions? Shoot us an e-mail at meetups@smule.com and we'll be happy to help in any way we can!
Happy Singing!
Photos of past Meet Ups: