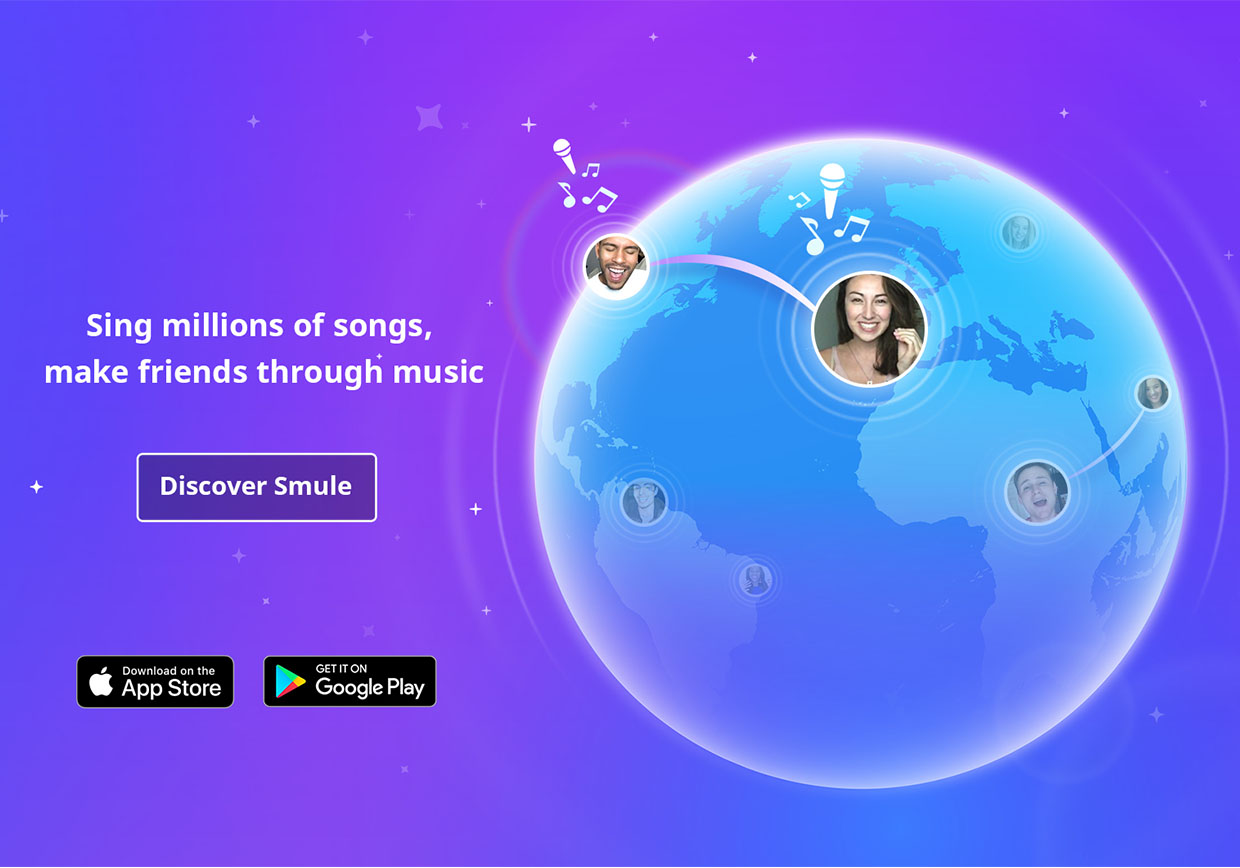 Smule Spotlight: SingVin
We have a special User Spotlight with Vineet! Vineet has been on the app for nearly a year, where he has created over 2,000 covers. While he is a very encouraging and supportive part of the community, Vineet also loves to write and compose his own music. Today, he shares his latest creation with us called "Daddy's Little Girl."
1) Who are you and what made you an artist?

I am Vineet Singh from New Delhi, India (@singvin) and I run a radio station company in India as MD & CEO of 94.3RadioOne. Singing has been a passion for decades and recently we formed a band in our office and started doing originals in English. This is the first time i got the urge to release it commercially on iTunes and make a video. I was inspired by the musical energy of 'Smule Sing' and all my friends here who urged me to do an original. I've been exposed to so many new songs thanks to being a regular on Smule!
2) What or who are your musical inspirations?
They keep changing but I would have to say John mayer, U2, Justin Timberlake from a song writing perspective and from the newbies I think The Weeknd is awesome. The most inspiring is the originality and staying power of Michael Jackson and his music! I started singing because of David Coverdale of Whitesnake and Simon Le Bon of Duran Duran but after that its been a whirlwind of music influences! Now I wait for inspiration from real life to create/sing a song.
3) Describe your song and what made you write it?
Well, it really is a peppy love song about how a man promises to treat a woman special, pampering her with all the affection she deserves as every woman is her 'daddy's little girl'. So its a message to men who love their daughters, but it's also a reminder to men that all women are special as they are their daddy's little girls. I have a daughter and I want her to grow up and be surrounded by life's adventures and joys and that she finds– that man who will love her even more than I do. I have a son and I want him to treat the women in his life with love affection and respect (of course he's demanding a song about him now now that his sister has one.. haha.)
4) What challenges did you go through to make this song?
Once the inspiration is strong, challenges really are about making the time to produce the song and get the sound right! Our Radio One band members are busy and in different cities. But we got together and did it. Took us about 6 weeks for the song and 2 weeks for the video. The real challenge is song distribution on multiple platforms and getting people to listen and appreciate. I hope our community members on Smule like it. It feels like sharing a new song with my family!
5) What advice would you give to the community who is interested in songwriting?
Well the only advice I can give is its a free adventurous world in music. Don't take any advice from anyone as the situation is so dynamic! Create what you love with passion and give it all you got! Most importantly be true to yourself and have fun and if u can 'expect nothing' in return u will be happy!