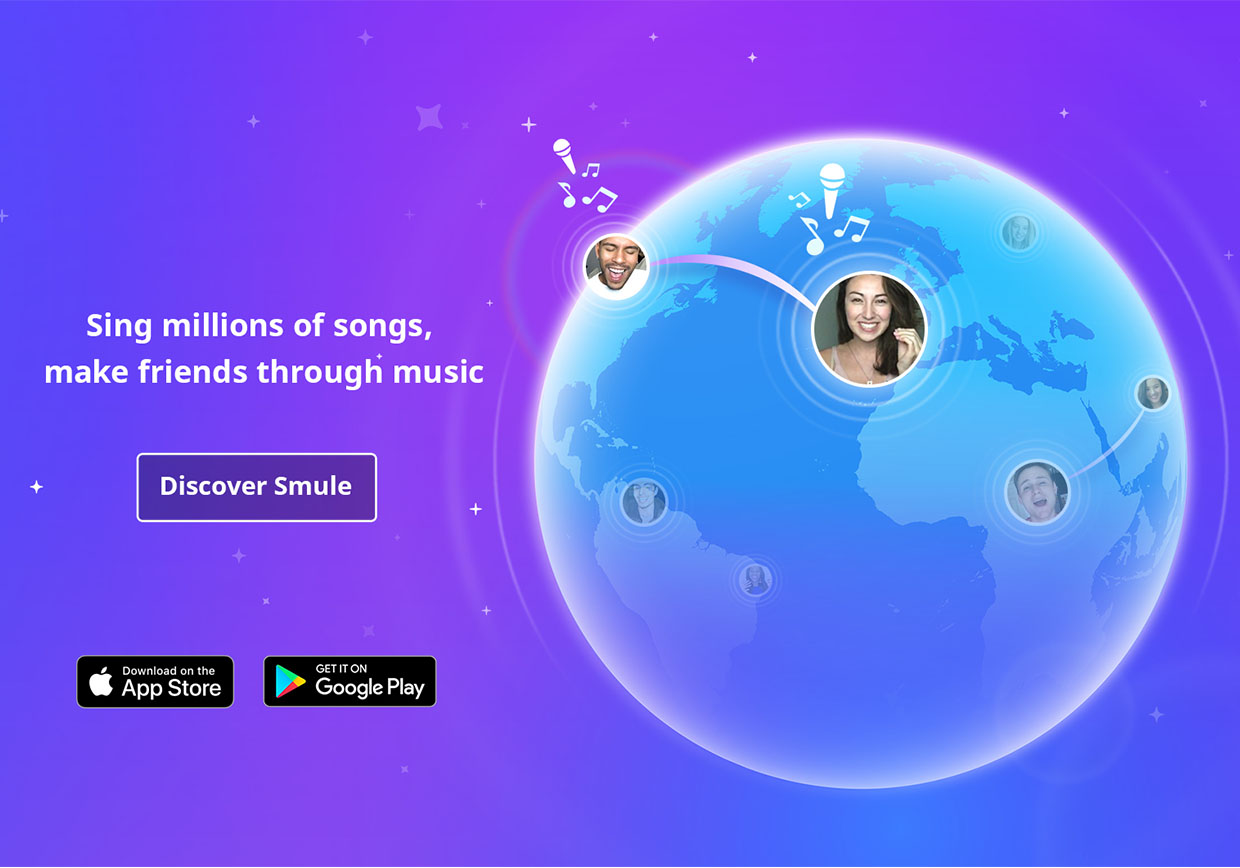 Smule Spotlight: Sonny Sinay
Smule Spotlight: Sonny Sinay 
Sonny has only been a Sing! member for three months, but it's no secret his passion for music is strong. Sonny appeared on The Voice, which kicked off his musical career and his first single, "Reason for Breathing!" You can find that song on iTunes, Spotify, Deezer, and YouTube and perform with him on Sing!
We love having Sonny as part of the Smule community! Read more about him below! 🙂
Username and real name:
@SonnySinay / Sonny Sinay
Biggest inspiration and why:
My biggest inspiration without a doubt was absolutely my dad. He was a musician all his life, and he taught me everything. His last wish was that I would never stop chasing my dream: "Break through" in the music business. So he also gives me the strength to go on when it gets hard. And I believe it's helping me a lot!
To give a few examples, all the chairs turned at my blind audition at The Voice, and because of that I got signed and released "Reason for Breathing"! And this season I will be in the biggest dinner show in the Netherlands – "Dinnershow Pandora" – where millions of people will see me. It's like a big Vegas show. But I was turned down a lot and I have been working really hard for about 15 years to get there.
So I really believe that everybody can reach their goals/dreams! Just don't ever give up!
Favorite performance and why?
My favorite performance outside of Smule was definitely at The Ziggodome in Holland. It's where all the big artists give their concerts. It was completely sold out. So there were like17,000 people. I can't describe how that feels. Here I sing "When I Was Your Man" by Bruno Mars:
http://youtu.be/qiBam-TDDfI
My favorite performance in Smule is with the wonderfll Lois (@lolosingss). We met at Smule and became besties! It's hard to choose just one, but this was absolutely one of my favorites. "Saving all my love for you" by Whitney Houston.
http://www.smule.com/p/362363372_140801741
Fun fact about you:
I will never leave the house without my six rings and other jewelry and, of course, my earplugs – without them I can't sing! Lol!
What makes you excited to sing?
If I sing, I can forget everything around me. It's kinda relaxing to me. Maybe because it's my only big passion. And the best feeling of course is if I can touch people with my voice and songs. I know how you can get strength out of music when you're having a hard time or of course in a happy time!
That's why I have a tattoo on my arm that says:
"Music is my strength."
If you could be a superhero, what would you want your superpowers to be?
Whaha definitely flying!!! So I can visit my Smule friends anytime!!! I made a lot of talented friends in my groups M1 (@Music1st) & Sing Republic (@SingRepublic).
Oh but superheroes also rescue, lol! It's still flying though! Haha!