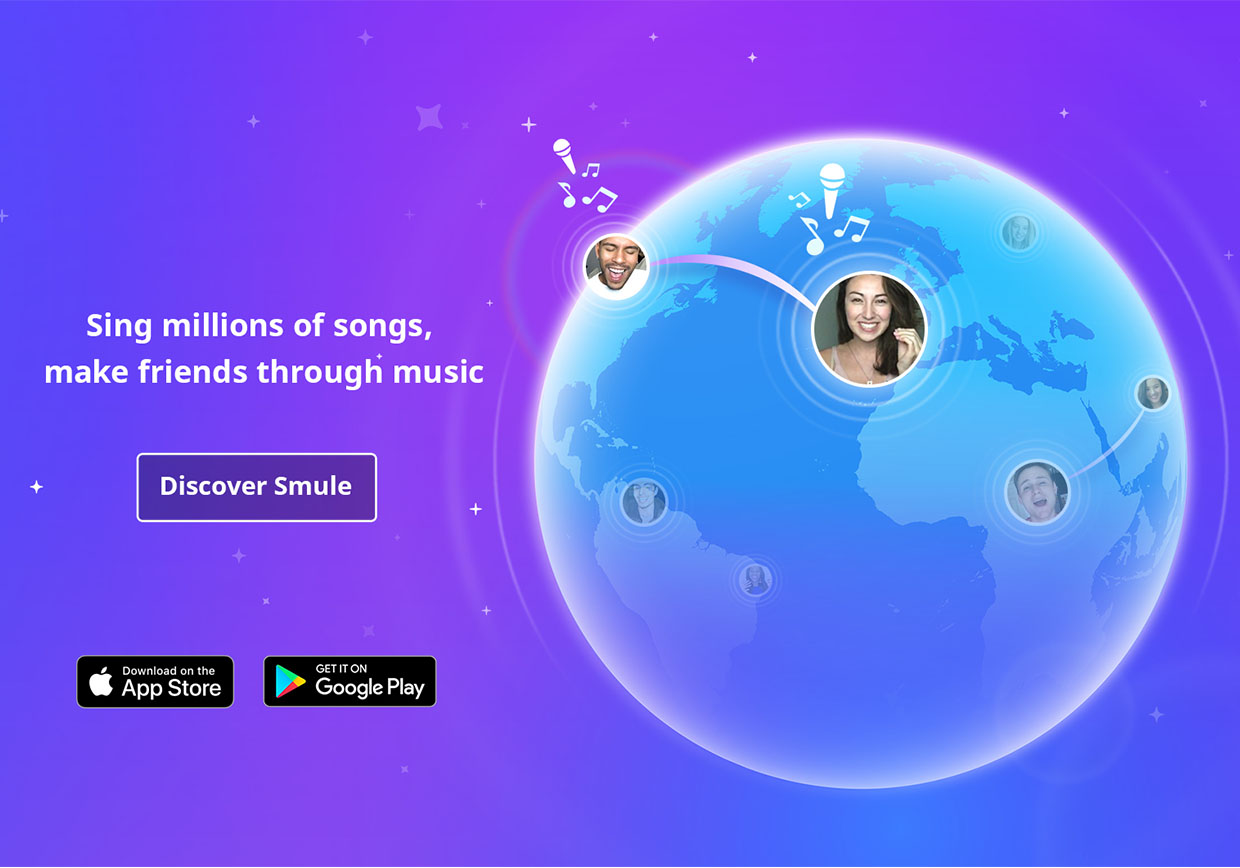 Smule Stories …
Smule Stories are Your Stories
There are very few things at Smule that we are more proud of than this special community that has grown from our mutual love of music. We stumble upon the most amazing stories within our community, from how Smule has touched the lives of users to how different community members have connected through Smule.
Last week, we uncovered a special new program for the Smule community called Smule Presents, which allows us to highlight Smule users through music videos. Today, in a similar but more personal vein, we are introducing Smule Stories, another program that highlights you but focuses on telling your unique story through a mini documentary.
The video above is a small introduction to Smule Stories! For this intro, we wanted to speak with users all over the world so we interviewed them via Skype. For ongoing Smule Stories videos, we will be sending out the Smule Studio crew to interview you in person and record a professional 5-minute documentary.
Do you have a Smule story? Please let us know! Here are some questions that may inspire you to share your story: How has music and Smule changed your life? Did you meet someone special on Smule? Has music and Smule helped you overcome challenges or hardships?
Please send a short summary of your story and the best way to contact you via email tocommunity@smule.com.  We look forward to hearing your own special Smule story!
Stay tuned for Kallie's story (@kalliestarmusic) coming out in January!