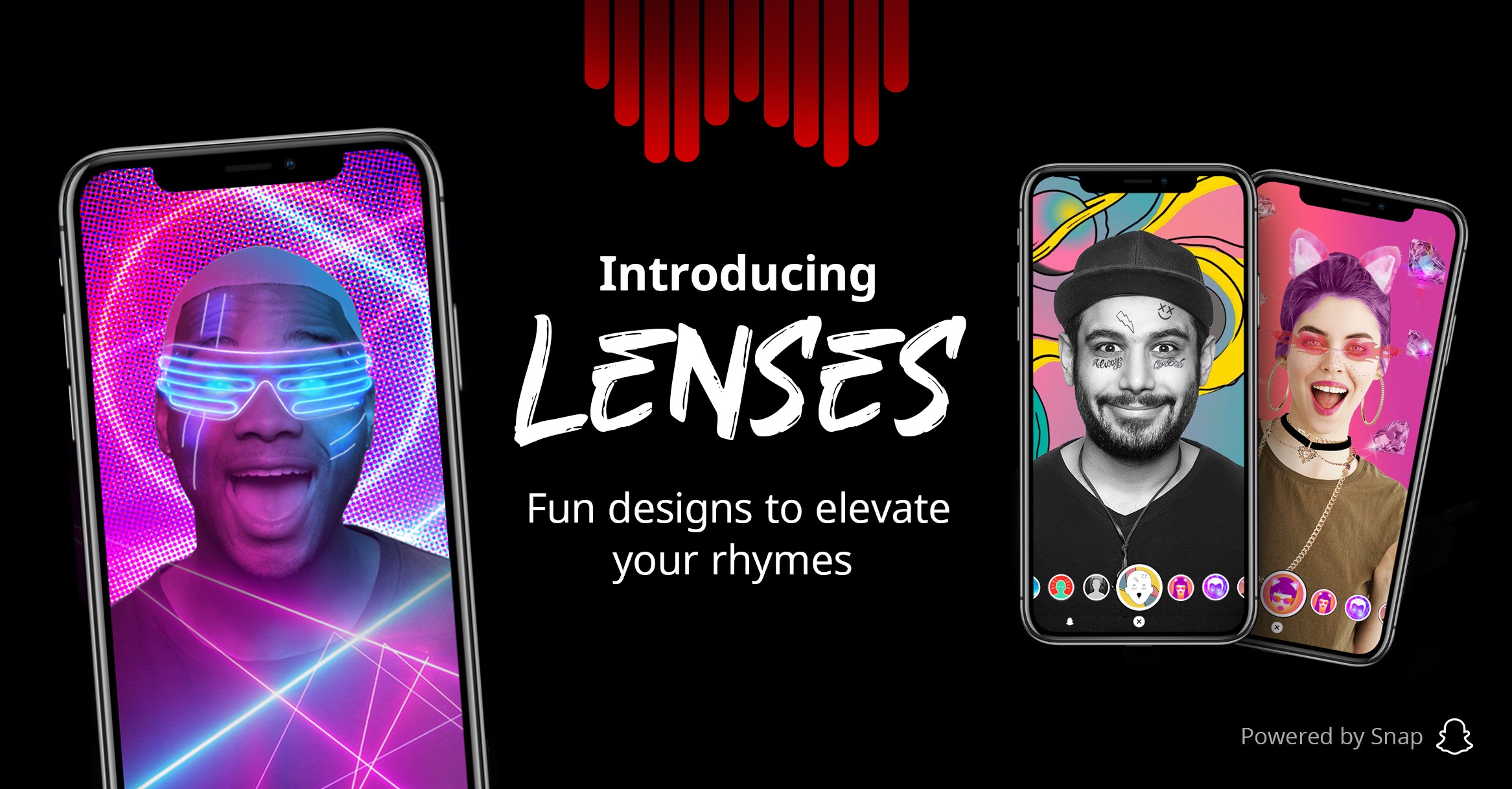 Smule's AutoRap App Introduces Lenses, powered by the Snap Camera
We're excited to share Lenses, powered by Snap Camera, with the AutoRap community. Currently, AutoRap offers two modes for creating: Rap Mode, where creators can rap along with hundreds of top rap tracks and even upload their own beat, or Talk Mode where spoken words are transformed into a pitch-corrected rap song, instantly! Anyone can make quality, fun, rap recordings in AutoRap in just a few taps. 
Now, the new addition of Lenses will let creators express themselves with added design effects to reflect their personal vibe. Similar to adding a filter, anyone can apply this fun new layer of creativity to full rap songs.
See Lenses in action in the AutoRap app here.
The new integration with Snap gives creators the ability to collaborate and stretch the limits of self-expression with the added elements of augmented reality (AR). Are you up for it? Try AutoRap Lenses and make every performance stand out from the crowd. [​Download AutoRap Now]
Stay tuned! Smule Lenses will follow later in the year.