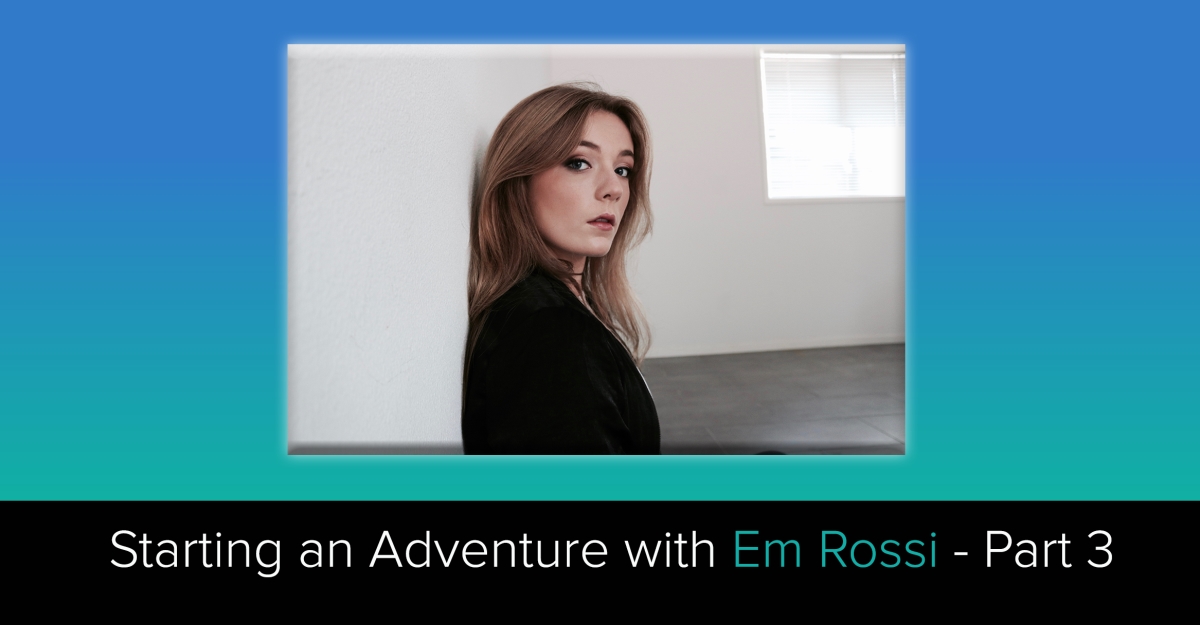 Starting an Adventure with Em Rossi – Part 3
Day 3 was an incredible day! The morning started off with Andrew Josyln and Josh Neumann laying down strings. Aside from piano, strings are some of my favorite musical instruments. The night I had written this song I kept saying in my head, "This song HAS to have strings that will break your heart and mend it at the same time."
I honestly felt incredibly proud watching Andrew and Josh record on this song. Songwriting has been something that I've had to continue working at and wracking my brain with to better myself at. To know that this song was good enough to be produced to this level was beyond fulfilling.
When the afternoon approached, it was time for me to lay down the main vocals. Preparing myself to sing this song in the studio was one of the most therapeutic experiences I've ever gone through. I didn't want to hold myself back emotionally or let my mind/nerves get in the way. I think one of the greatest things that happened was that after all of the thinking and practicing was done, I stood in front of the mic and let go. When I allowed myself to think and not think at the same time I found clarity. It felt like a goodbye I had never had the chance to receive from my dad, and there I was standing there alone in that room telling him that was okay.
When the recordings were done and the studio was turning down there was a moment I will never forget. It had been raining that entire day as the gloomy Seattle clouds blanketed the barn. The exact moment that we finished the session the last rain drop fell, the clouds opened up only around the property, and dazzled the entire place in a massive ray of sunlight. Seriously, I'm not kidding…
The emotional release and confidence boost from the experience of recording/producing this song is both unbelievably surprising and inspiring. I'm so happy to be able to move forward from this song, share the journey with all of you, and then be able to create what the future will bring after this chapter in my life.
I hope this song can be even an ounce to all of you of what it is to me. Thank you so much for being on this journey with me! I can't wait to see what the future holds.
Much love!
Em
Please follow me on my socials!