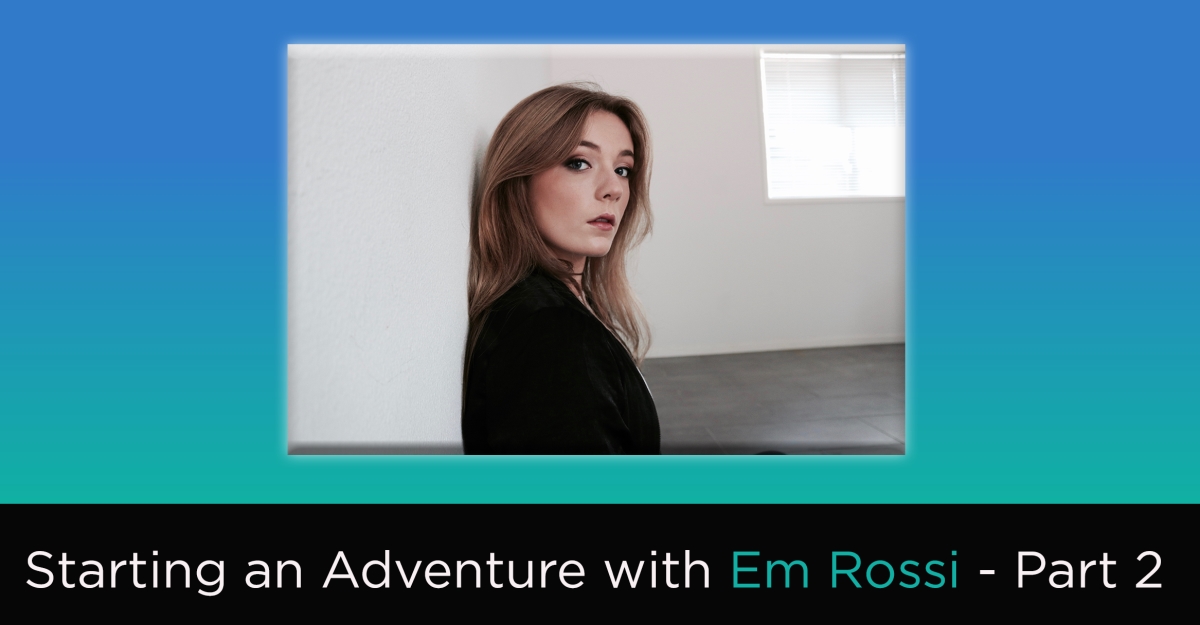 Starting the Adventure with Em Rossi – Part 2

As the second day began, I could tell the song was already beginning to find it's magic. The morning was spent with Ryan and I working on synths and percussion. I walked around the studio space with Ryan as he opened drawers filled with an abundance of instruments, everyday objects, and many other things I could not tell you the name of.
One of the greatest things about being at Bear Creek is the peace it brings. There are no cars, no neighbors, no TV, or internet to distract you. The song that was being made was the sole focus inside the old converted barn. We slowly added the needed sounds here and there to encompass the bones of the track.
In the afternoon, multi-instrumentalist Kimo Muraki arrived and began his work. Starting on horns, Kimo kept grabbing different kinds of horns one after the other building an entire surging horn section by himself. Coming back into the main room he then picked up Ryan's guitar and started trickling notes here and there on the pre-chorus. I will forever be jealous of his instrumentation. It's always an incredible feeling when you hear how elevated a song becomes when the right sound is added onto it. It's the feeling you get when you finally find that puzzle piece you've been searching for hours for.
The second main day of work on "No Longer The Same" was finished. After everyone had left the studio and my mom was in the treehouse on the other side of the property, I sat alone at the piano. There was nothing like that feeling of sitting at the piano bench entirely alone in a barn at midnight.
Don't miss out on Part 3!
Please follow me on my socials: