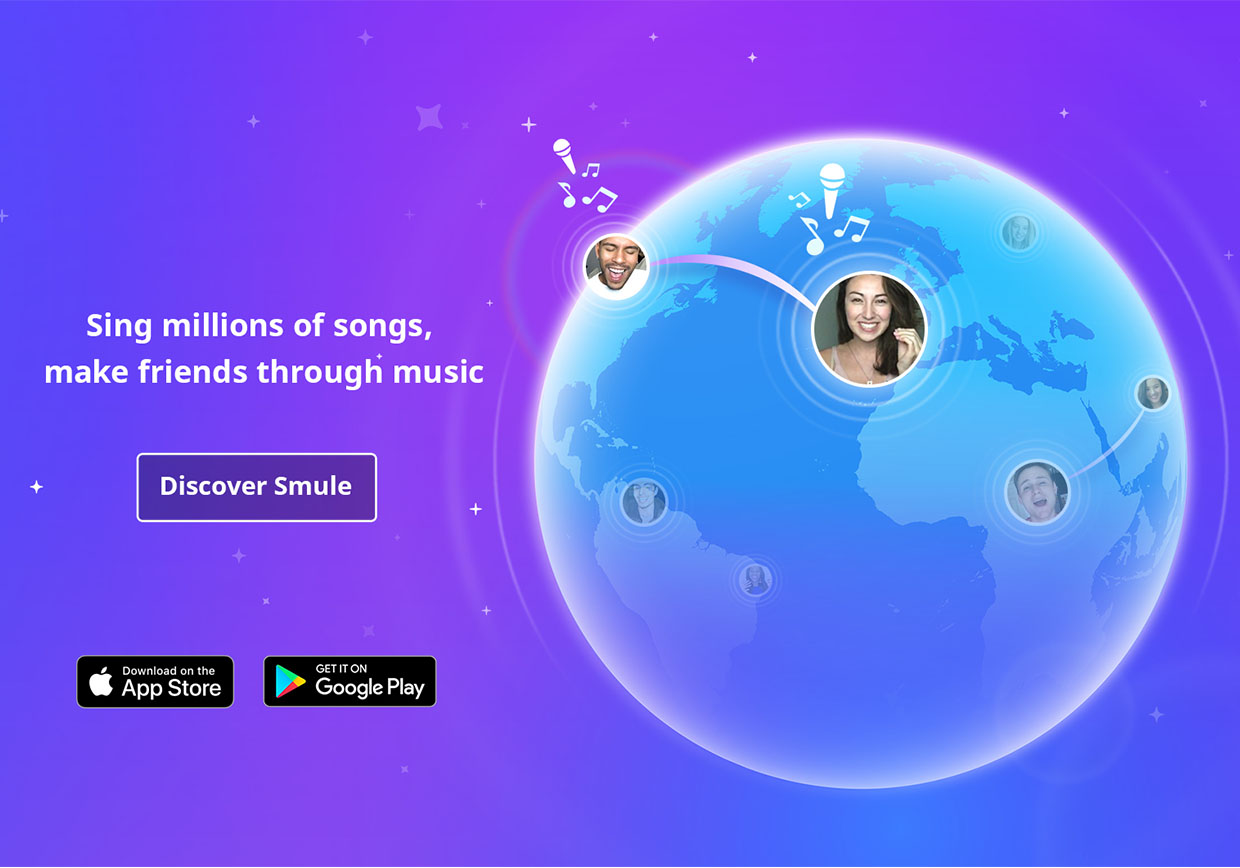 Tuesday Tips: What are community groups and should I join one?
Tuesday Tips: What are community groups and should I join one?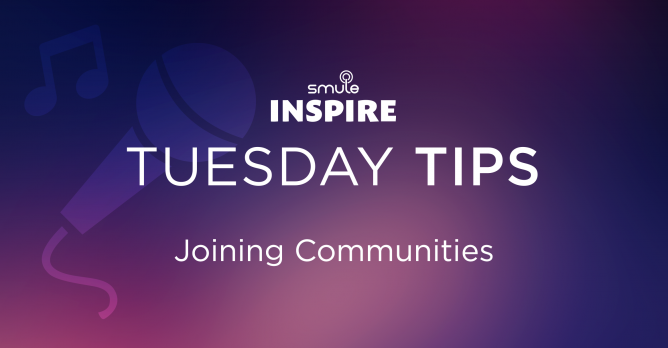 Tuesday Tips is part of our Smule Inspire program. Through shared performances, tips, guest blog posts by veteran users, we hope that Smule Inspire will do just as its name implies: inspire all users in the community – to connect, collaborate, and create music together … ultimately to have the best experience possible on Smule.
Users ask: What are community groups and should I join one?
Smule has a huge overall community, and about 40 million monthly active users. That's a lot of people to engage with. Given such a large population, there are thousands of smaller communities formed on Smule and beyond; there's much to explore. If you are looking to expand your friend network, sing more, practice with other talented singers, make friendships or just be silly, then joining a community might be a great place to start. The Smule Inspire Team shares their insight below!
What is it:
Community groups are essentially the essence of Smule's mission statement, "Connecting the world through music". Communities are ways people facilitate and cultivate these connections. Communities can form on many platforms; Smule group chat, Line app, and Facebook to name a few. I would recommend joining the Facebook group Singtopia as well as Sing Idol. Both of these groups are supportive communities for users to keep track of Smule Picks, discover new users, and get a feel of what is going on in the Smule universe. Users can suggest new ideas for the app, voice concerns over updates, and receive insight into the deeper Smule community. Get involved." –JeffreyAKG_TV
Community groups are like the "behind the scenes" portion of the sing app. It's a great way to collaborate and create a bond with a groups of people. The beauty behind Smule is being able to reach people all over the world and community groups makes that even easier. These groups can be a support system for your on app and real life problem. Groups can help with your creativity and inspiration. It also brings you a sense of awareness on how different we are yet we have a common bond. Groups like Singtopia keeps us updated on sing events and it's a great platform for questions, advice, and sharing your performances you are proud of. Groups like Sing Republic can be a Family, a group of people you enjoy all aspects of the app with extreme support and encouragement. I also look at my groups as "a home away from home" –WordChris 
How to get involved:
"I highly recommend joining one if you're not in one already. There are tons of groups on Smule for all types of people, genres, languages etc. Many hold open call auditions and such. Wouldn't be such a bad idea to try and start one yourself. Here's where to begin: message your favorite users you've sung with, as well as the ones that have joined you, and ask if they'd like to join your group. People in groups usually identify with a hashtag on their bio.
"Some fun things to do are Smule meet-ups, sing group songs, or enter competitions with your group like WSOS or the upcoming one, Sing Olympics!" –AlneVillegas
"Some are very active and some are simply assembled to sing with and support one another. Navigate around, ask around, and if you find a SING! group that interests you, inquire with a member or Leader about joining. Some hold auditions, some extend an instant invitation into their family. For most, a group experience can be truly exciting, but sometimes it can provide extra drama you don't need.
The good thing about joining a SING! community group is if you find the right group, you could possibly establish life-long friendships through it. On the other hand, if the group doesn't serve your needs you can simply move on to find another or remain group-less. No obligations, no strings attached, you decide how you want to use the app and whom you want to share your experience with". –IM_ALL_IN 
—-
If you have a question you'd like to ask or even a topic you'd like to learn more about, please fill out the form on the Smule Inspire page!