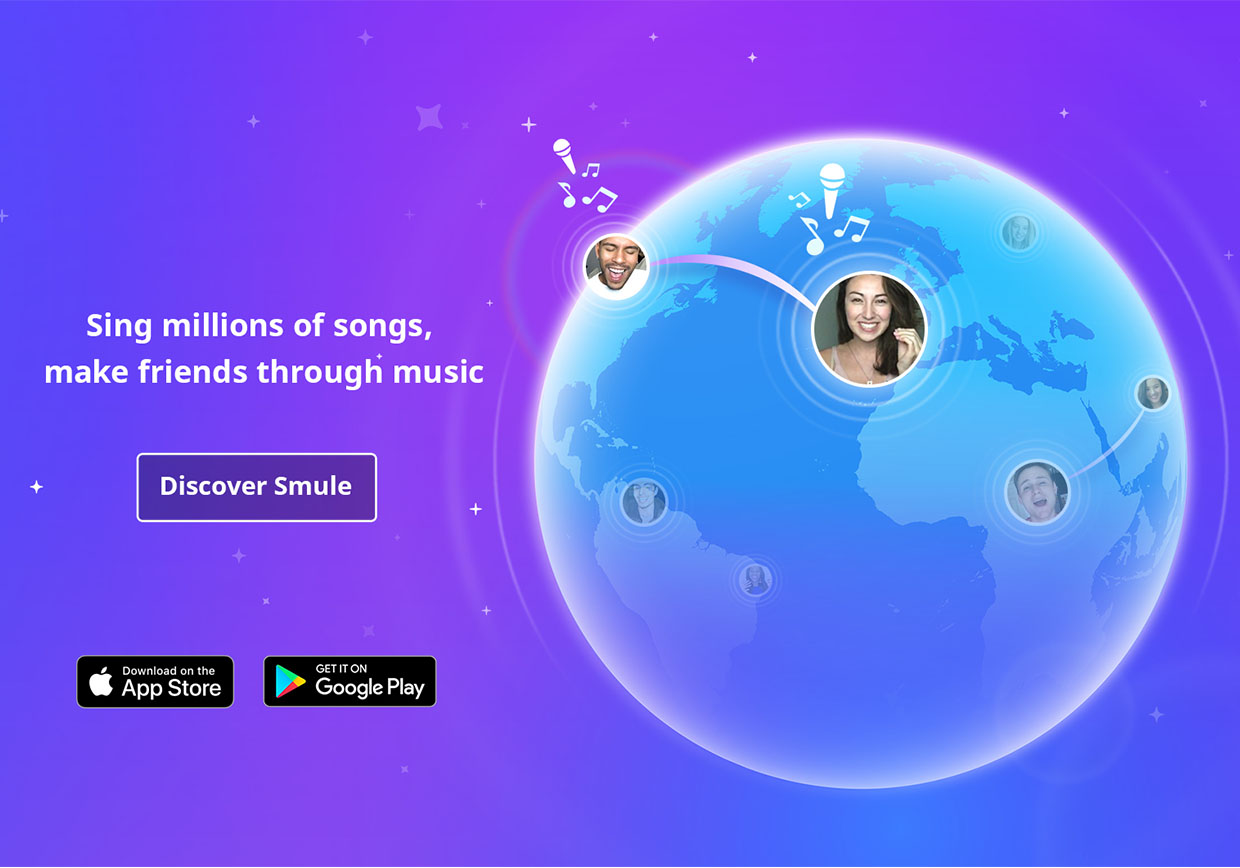 Upload Your Own Songs to Smule
Smule's brand new feature is here
We're excited to announce a brand new web feature (uploading a song to Smule) that is designed to bring even more of the community's creativity into the Smule network, and into Smule.
Why do we announce a brand new feature (upload a song to Smule)?
We have always tried to empower our users to exercise expressivity – a quality which we believe is crucial for musical creation – and now we're expanding on this belief. We're opening up our network for users to showcase recordings created anywhere, and unlike any social music network out there, giving the community the ability to join in, collaborate, and create music together.
Upload a song on Smule
As you probably guessed from the title of this post, uploading open mics is exactly what it sounds like. If you are a Smule VIP, you will now be able to upload any .mp3 or .m4a to smule.com, and you can turn this upload into a solo, duet, or group song.  This means that anyone in the Smule app can join your open duet or group song, just as if you created it in the app. Just log into smule.com and click on the "Upload" button to get started.
How to upload a song to Smule?
Open Smule.com from your web browser.
Once you have a backing track that meets the requirements (see below), click on the Upload button and select Upload a song to Smule.

Select the backing track from your PC. The upload shouldn't take longer than a few seconds.

Enter the title and artist of your song. If we already have it in our system, we'll suggest a match. Enter the genre and the mood of the song (required).

On the next screen, add the lyrics to the song by pasting them in the text field. On the right, you have the option to select which user should sing each lyric in a duet performance, by clicking on the tiles.
6. On the next and final screen, you will time your lyrics to the music. Tap the spacebar or click your mouse to indicate when the singer should see a given line on the screen. As soon as that line should appear, click it with your mouse or hit the spacebar. The speaker icon appears to show you what the singer would currently be singing.
7. When you're ready with timing the lyrics, click "Save".
8. All done! The song you uploaded can be located in your Smule account.
What are the file requirements for uploading a song to Smule?
Maximum file size: 20 MB, or recording length up to 10 minutes
Supported formats: m4a, mp3
16 Bit, 44100 or 48000 Hz Sample Rate
Mono or stereo files only
Maximum compression: 64kbps (mono) and 128kbps (stereo)
Happy uploading!
Shae & the web team
ps – If you run into any issues or want more detailed info about specification and requirements, check out our FAQ.