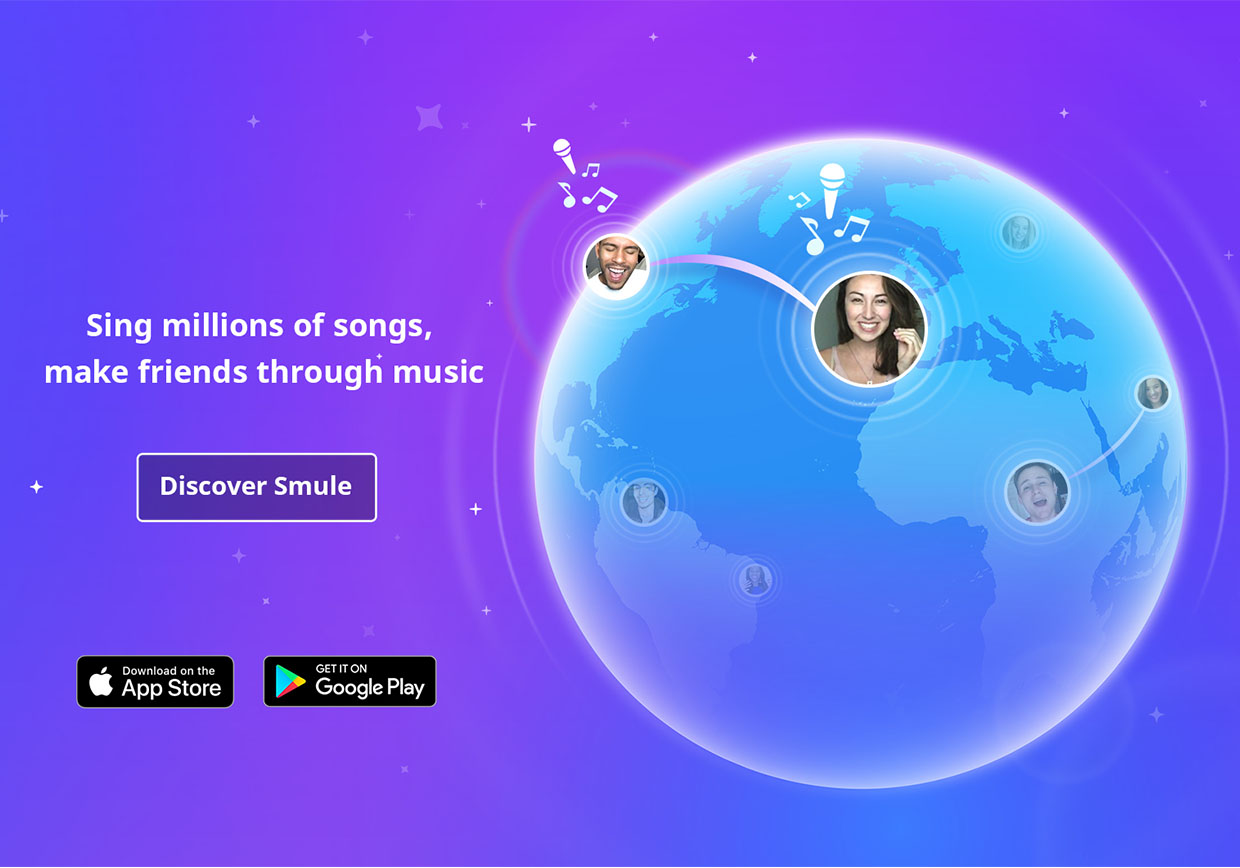 #DirgahayuIndonesia Playlist – Week 1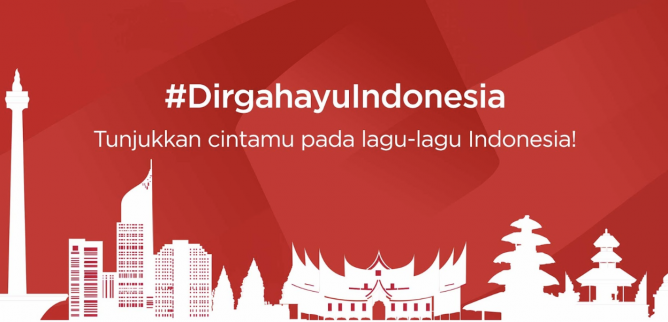 #DirgahayuIndonesia Playlist – Week 1
Smule Indonesia merayakan Hari Kemerdekaan Indonesia pada 17 Agustus mendatang! Mulai dari 1 Agustus hingga 21 Agustus 2018, kami mengundang Anda untuk menyanyikan lagu-lagu Indonesia di Smule. Tunjukkan cintamu pada lagu-lagu Indonesia dan rayakan keragaman Harmoni Indonesia!
Lihat rekaman-rekaman yang minggu ini terpilih untuk difitur di Playlist #DirgahayuIndonesia, atau buka aplikasi Smule dan lihat di layar Jelajah/Explore.
Beberapa pilihan dari Playlist #DirgahayuIndonesia



Buat Rekaman #DirgahayuIndonesia Anda!
Bergabung dengan undangan para Artis Indonesia dari halaman

#DirgahayuIndonesia

di Smule. Anda juga dapat menyanyikan lagu Nasional, lagu Daerah, atau lagu Indonesia favorit Anda lainnya.

Tambahkan hashtag #DirgahayuIndonesia di rekaman lagu Indonesia dan undangan lagu Indonesia Anda di Smule, agar orang lain dapat menemukan rekaman Anda dan bergabung dengan Anda!

Jangan lupa bagikan rekaman lagu Indonesia Anda ke media sosial, menggunakan hashtag #DirgahayuIndonesia.
Setiap minggu, kami akan memilih rekaman-rekaman favorit untuk difitur di Playlist #DirgahayuIndonesia di halaman Jelajah/Explore di Smule dan di media sosial resmi Smule Indonesia.
====================
Smule Indonesia is celebrating the upcoming Indonesia Independence Day on August 17! From August 1 to August 21, we invite you to join the celebration by singing all Indonesian songs on Smule. Show your love for Indonesia and let's celebrate the Harmony of Indonesia!
Check out this week's featured recordings on the #DirgahayuIndonesia Playlist right now, or open up the Smule app and tap on the Explore screen.
Selections from #DirgahayuIndonesia Playlist
Enter Your #DirgahayuIndonesia Recording!
Join the Indonesian Artists' invitations from

#DirgahayuIndonesia

page on Smule. You can also sing any Indonesian National songs, Traditional songs, or your other favorite Indonesian songs.

Add #DirgahayuIndonesia hashtag on your Indonesian songs and song invitations, so others can find your performance and they can join you!

Don't forget to share your Indonesian songs to your socials, using #DirgahayuIndonesia hashtag.
Every week, we will pick our favorites to be featured in the #DirgahayuIndonesia Playlist in the Explore screen and on Smule Indonesia socials.