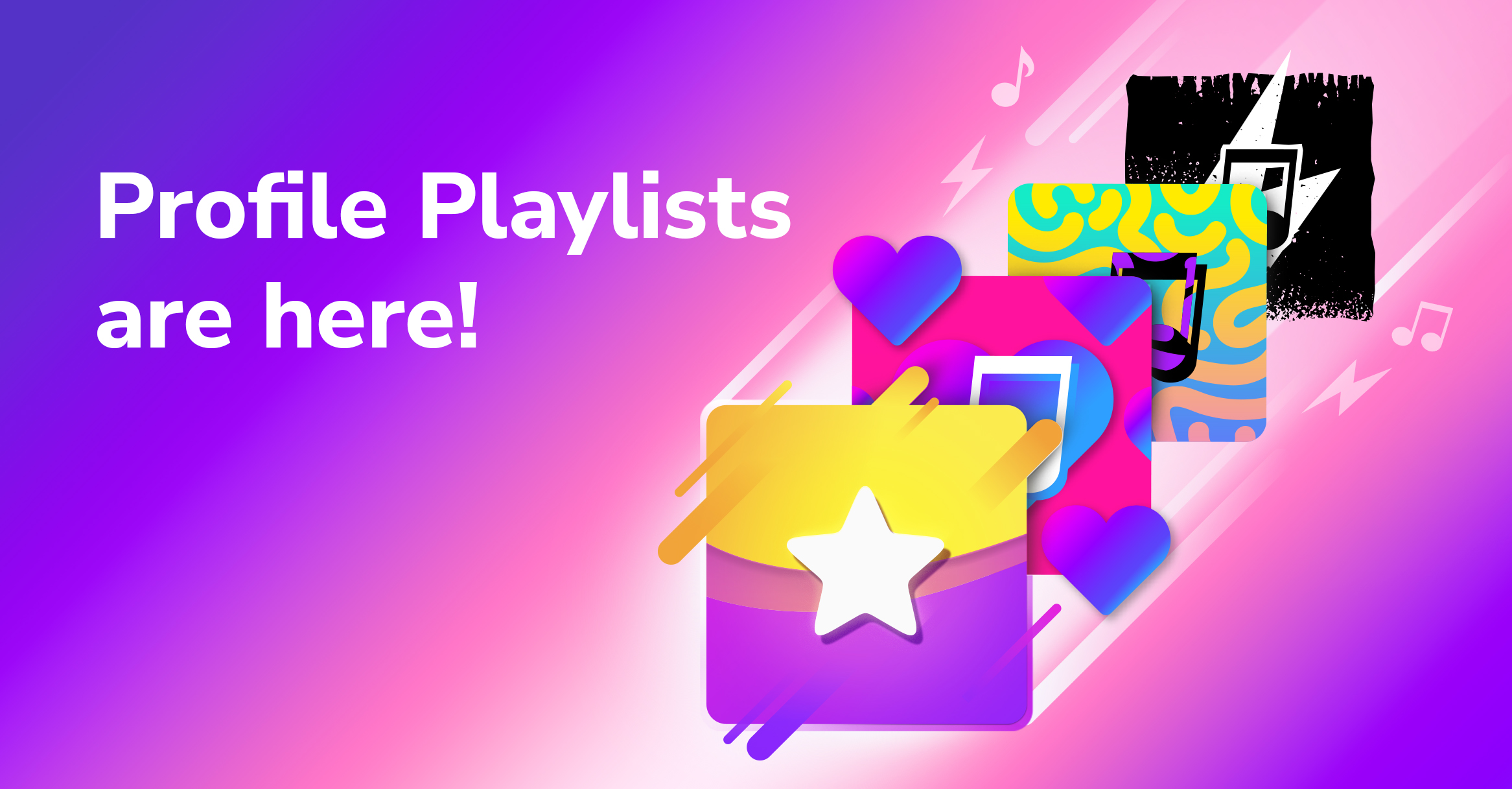 Smule Profile Playlists: Yours To Create, Yours To Curate
Hey, Smule fam, we're excited to report that something cool is coming your way: a brand new Smule feature! Known as Profile Playlists, this feature will empower you to become curators of your favorite content. Download the latest version of Smule to discover Profile Playlists, where the playlists are yours to create and yours to curate.
What Are Smule Profile Playlists?
Ever wish you could round up your favorite invites in one place? Are there singers whose performances you've always wanted to keep and organize in one place for easy access? Or perhaps you have a few projects that you'd love to get back to. With our Profile Playlists, you can do all of this. This feature will continue to evolve as we add new functionalities to it down the road.
You can find Profile Playlists under the "Playlists" tab on your profile, where "Favorites" used to be. Don't worry though–your Favorites will still be listed as your first default playlist.
You can also create unlimited additional playlists. Include up to 250 invites, solos, duets, or group songs on the iconic playlists you curate. Better yet, you can mix and match performance types! As a reminder, the performance cap of your Favorites playlist will remain at 500.
How to Create a New Smule Profile Playlist:
Go to the three-dotted menu on the top right of any performance you want to add to your collection.
Select "Add To Playlist."
Next, choose whether to add a song to an existing playlist, or create a new one by clicking the "New Playlist" button.
You can always go back and edit the title of your playlist if you'd like. The cover art of your playlists will be the customizable thumbnails of the first four performances on the playlist.
Voila! It's that simple. Who knew becoming the next big tastemaker on Smule was that easy? With your very own performance curation tool, it is.
Smule Global has also created its own playlists to commemorate the release of this exciting new feature, which celebrate some of the most amazing performances created by the Smule community over the years. Simply go to SmuleGlobal Profile and visit the "Playlists" tab!
The Future of Smule Profile Playlists
This is just the beginning of Profile Playlists, though; our team developed this feature with your taste for curation in mind. Our ultimate goal is to enhance playlists based on how we see our community using them and what makes them valuable to you.
We're already planning to add the following features to Profile Playlists in the future:
Playlist sharing
Playlist editing (e.g.,descriptions, cover art, etc.)
Playlist sequence (i.e., more sophisticated control over song order and playlist order)
Of course, we'd love to learn more about how we can make this experience even better for you. You can fill out this short survey and let us know what else you'd like to see.
In the meantime, we can't wait to see what Profile Playlists you create and curate!