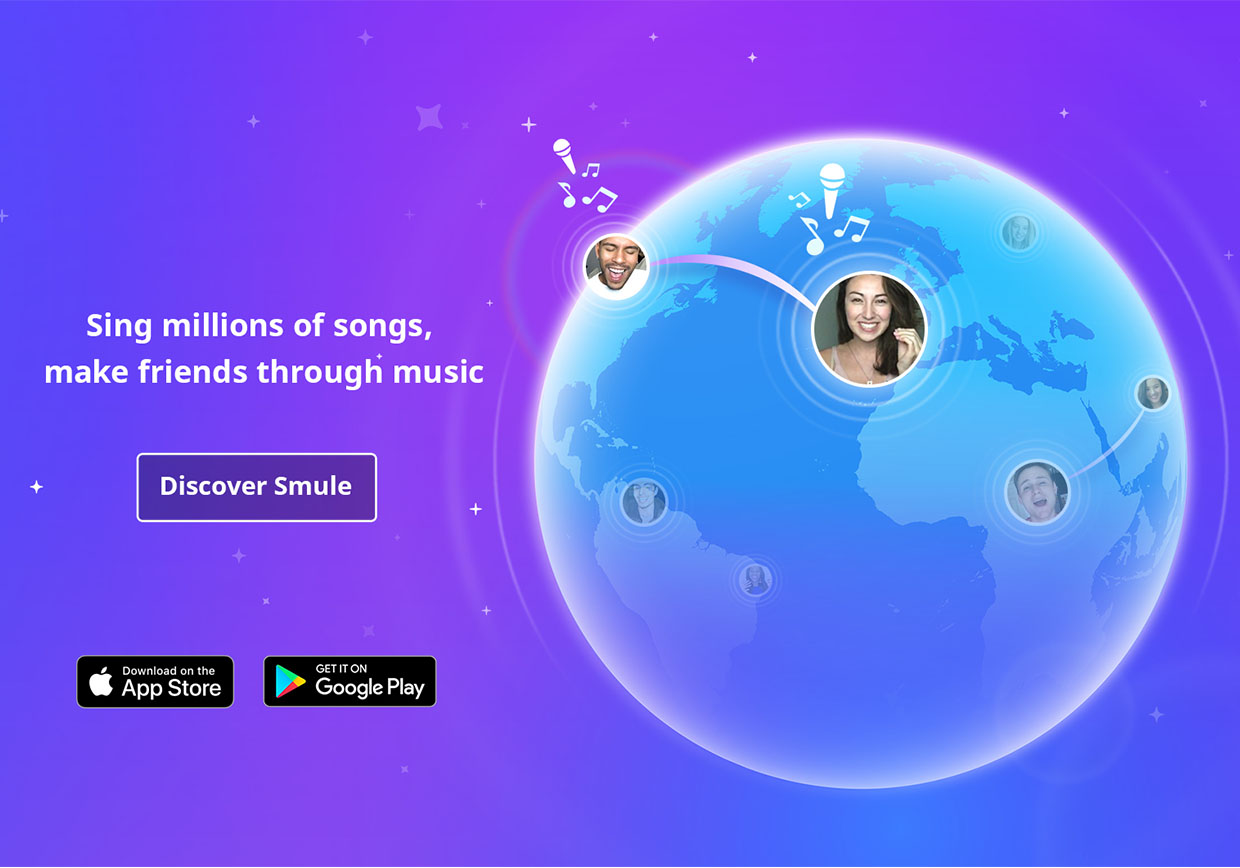 Group Video Update (10.7.14)
In June, we introduced Group Video, a fantastic new way to collaborate with friends and showcase your talent in Sing! Karaoke. Since then, you've created over 200,000 group videos and given us a lot of passionate feedback. Today, we're excited to showcase some of the Group Video improvements included in the new update!

New Audio Power Driven Rendering!
When we originally released Group Video, we wanted every song to tell a unique story. So we opted to assign joiners' performances at random. As the song progressed, the number of singers on screen would slowly increase, culminating in an explosive finale. This design had the unfortunate side effect of making it difficult for you to predict when you would appear in the actual Group Video.
We've completely retooled the logic behind Group Video transitions. We now utilize your audio power to determine if and when you should appear in the video. If we hear your voice in a given section of a song, we make sure you appear in that section. If you remain silent in a given section, we showcase another singer. If there are more than 8 people singing in a particular section, we'll try to give everyone equal visibility. The result is a more predictable video centered around showcasing each singer's talent.
Better Control Over Final Video!
We learned that many of our veteran singers love to organize "collabs," which are intricately designed group performances with specific parts assigned to specific users. When we originally released Group Video, the video transitions often cut off singers mid-sentence or failed to showcase a singer at a critical moment. This made it a chore to plan a good collab with Group Video.
The new rendering logic now attempts to showcase the right singers at the right time by working with "collabs" rather than against them. The result is you can plan your collabs without having to worry about how the Group Video transitions might override your intended transitions.
Choose Your Part!
We've heard that group performances can sound noisy or jumbled if too many people join. To help improve audio inputs, we're introducing an optional feature called "group parts."
Similar to duets, when you participate in a group performance, you can now select a part and see a unique set of lyrics and pitch lines. We'll combine your voice with those of other singers, resulting in a group song that sounds cleaner and more organized. (Of course, if you prefer to sing the entire song, you can still do it!)
"Group parts" is a bold first step to improve the group singing experience by making it easier for users to organize collabs. We eventually want to give you the option to designate your own group parts, rename them, and even assign them to other singers.
For frequently asked questions, click here! 
Stay tuned and please continue providing us with feedback!