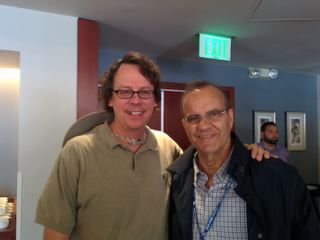 How We Put Together Our Team At Smule
How We Put Together Our Team At Smule
I had an opportunity to attend a cancer-research fundraising breakfast last month with Gov. Jerry Brown, former San Francisco Mayor Willie Brown, George Lucas, Joe Torre, and others. Michael Milken hosted the event.
By the way, folks of Silicon Valley, Joe Torre – not to be confused with Joe Torry – was the manager of the New York Yankees when they won four world championships. Torre was inducted into the Baseball Hall of Fame last week.
At breakfast, Milken asked Torre about Derek Jeter, one of the top baseball players of the past decade who played on Torre's teams. Torre said that Derek was a great player but that there were better short-stops and hitters. He said the unique thing about Derek wasn't his own skills. Rather, it was the impact he had on those around him. Derek inspired his team to work harder, play better, and win championships. While Derek was very positive, he never sacrificed his standards.
I'm somewhat reluctant to draw upon potentially contrived sports analogies, particularly given Smule's headquarters at 2nd and Townsend Streets is often enveloped with inebriated San Francisco Giants fans. Yet, I confess I find Jeter to be inspiring. His ability to draw out greatness in others was amazing. Torre recognized that and tapped into it, helping to explain his success in managing four championship teams.
Great teams are comprised of people who despise failure and inspire others to grow. It isn't to say we won't fail. At times, we must fail. If we never fail, then we aren't taking risks, and if we take no risks we will absolutely fail. There also will always be challenges and opportunities to explain why we won't succeed, etc.
When we evaluate potential future employees Smule, we consider many criteria, including intelligence, skills, quality of hair-style, experience, communication strength, affinity for The Doors, and cultural fit. But more important than any of these attributes is attitude.
– Jeff Smith, CEO and Co-Founder, Smule Inc.
Photo: Jeff Smith, left, and Joe Torre during a fundraiser for cancer research held in June and hosted by Michael Milken at AT&T Park in San Francisco.