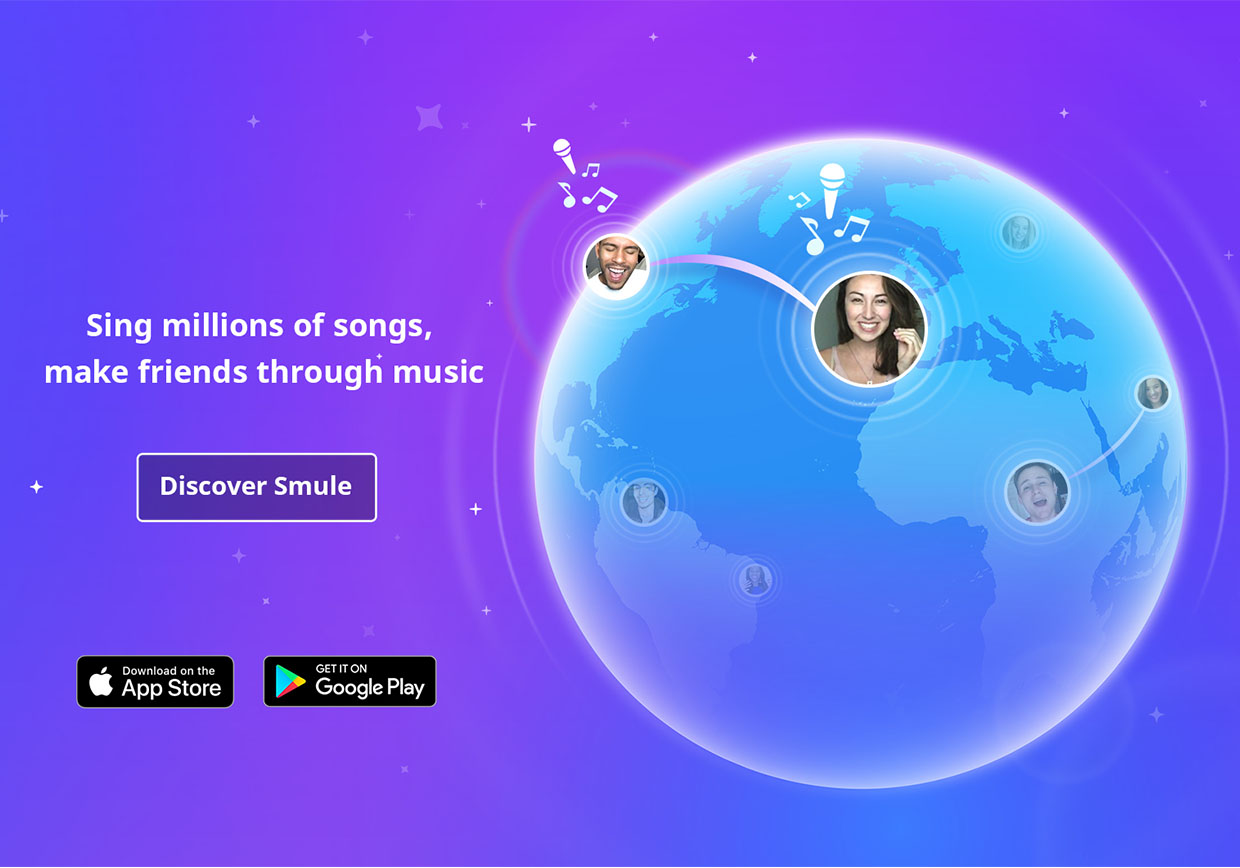 Let's Celebrate #DirgahayuIndonesia
Let's Celebrate #DirgahayuIndonesia
Untuk pertama kalinya, Smule Indonesia akan merayakan Hari Kemerdekaan Indonesia pada 17 Agustus! Mulai dari 1 Agustus hingga 21 Agustus 2018, kami mengundang Anda untuk bersama-sama merayakan Hari Kemerdekaan Indonesia, dengan menyanyikan lagu-lagu Indonesia di Smule. Tunjukkan cintamu pada lagu-lagu Indonesia dan rayakan keragaman Harmoni Indonesia!
Cara ikut serta:
Cari dan tekan gambar banner

#DirgahayuIndonesia

di halaman Songbook di Smule, dan bergabung dengan undangan para Partner Artis Smule Indonesia favorit Anda. Anda juga dapat menyanyikan lagu Nasional, lagu Daerah, serta lagu-lagu Indonesia favorit Anda lainnya.

Tambahkan hashtag #DirgahayuIndonesia di deskripsi rekaman lagu dan juga di undangan lagu Indonesia Anda, agar orang lain dapat menemukan rekaman Anda dan bernyanyi dengan Anda!

Jangan lupa bagikan rekaman lagu Indonesia Anda ke media sosial, menggunakan hashtag #DirgahayuIndonesia.
Setiap minggu, kami akan memilih rekaman-rekaman terbaik untuk difitur di Playlist #DirgahayuIndonesia di halaman Jelajah, serta di media sosial Smule Indonesia.
For the first time ever, Smule Indonesia is celebrating the upcoming Indonesia Independence Day on August 17! Starting from August 1 to August 21, we invite you to join the celebration by singing all Indonesian songs on Smule. Show your love for Indonesian songs and let's celebrate the Harmony of Indonesia!
How to participate:
Tap the #DirgahayuIndonesia banner in the Songbook screen on Smule, and join your favorite Indonesian Artists' invitations. You can also sing Indonesian National songs, Traditional songs, and your other favorite Indonesian songs.

Add #DirgahayuIndonesia hashtag on your Indonesian songs and song invitations, so others can find your performance and they can join you!

Don't forget to share your Indonesian songs to your socials, using #DirgahayuIndonesia hashtag.
Every week, we will pick our favorites to be featured in the #DirgahayuIndonesia Playlist in the Explore screen and on Smule Indonesia socials.