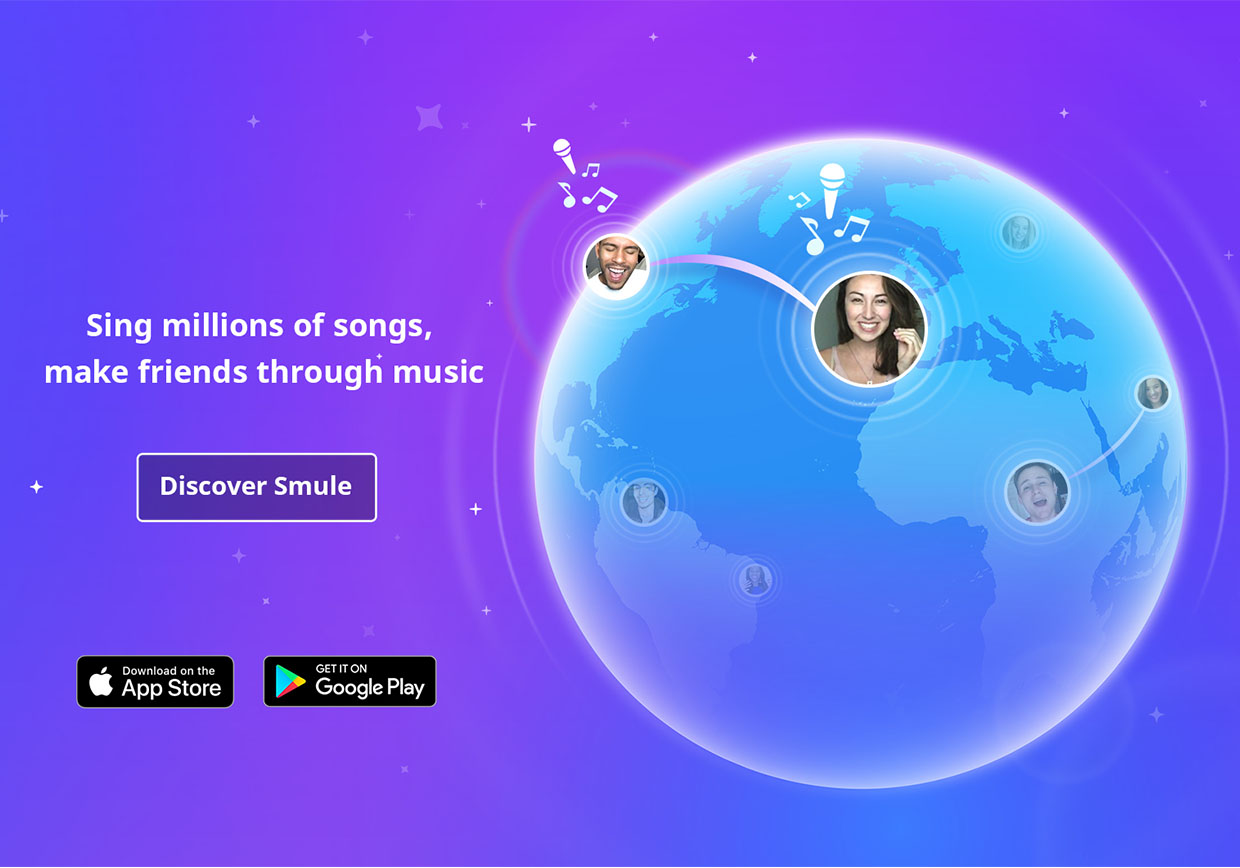 Memories of Smule Tarang 2017
​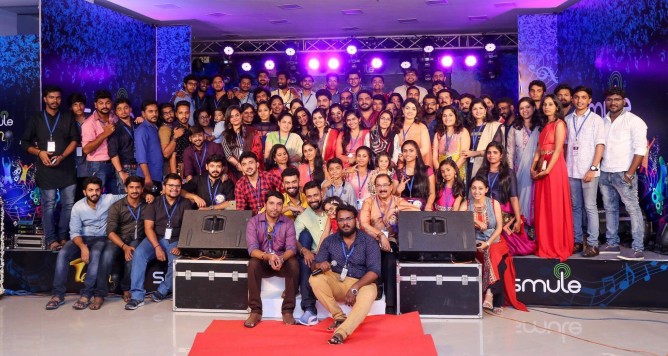 Have you ever felt stressed out and heard a beautiful song and experience the stress melt away?? Have you ever felt like hopping just singing along with a peppy song??
Wouldn't you love to do that everyday?
One has to start singing on Smule to know what joy and happiness it brings.
The exhilaration of doing an oc.. the excitement to see likes and comments and then the pleasurable task of listening to various people join.. never before was homework done with so much zeal.
We at Smule are a new breed… melting our sorrows and stresses away by singing our hearts out and that's how we have become an extended family.
This virtual singing experience has been so awesomely rewarding that we decided to come together for real and connect with the people behind those beautiful voices.
This was like a dream that came true for 150+ Smuleans that met after an year of singing with each other. It was surreal and the experience is still sinking in… Its a very special thing when a group of people who have only sung together and never physically met, come together.
What an incredible evening it was at the Smule meet on 23rd July in Kochi (Kerala). Over 150 Smuleans from different parts of Kerala participated in this event of nonstop fun, singing and entertainment. Most of them met in person for the first time.  It was one of the most enjoyable musical events, we have ever attended" most of them said.
It all started a few months back with an idea of a small get-together among few Smuleans and there was no looking back since then. Ideas started flowing in and finally Smule Tarang Meet in Kochi(Kerala), started to take shape.
We also wanted this to be a purpose driven meet that would benefit some really talented singers. Through this meetup plan, we had been searching for 7 new singers for 2 upcoming movies; one in Tamil where we needed 5 singers and 2 singers for a Malayalam movie. And we have successfully made the number.
After months of meticulous planning and preparation by the team, the day finally arrived.
Star Choyz Convention Centre was the place, which was chosen for much awaited event. It had all arrangements to welcome the most desired Smuleans. Venue hall and stage was
 nicely decorated using Smule Tarang theme colours and lights. Sound Engineer was all ready to provide the best experience. Incredible amount of planning went in right from
choosing the venue, finalizing sound engineering, cameramen, deciding on the agenda, games, dances, anchor, song selection, pairing the singing partners and of-course
 deciding on the lunch menu in addition to many other logistics.
By 
10 a.m
 everybdy had arrived the venue And as the beautiful faces started arriving, it never appeared that  fellow Smuleans were meeting for the first time.
The bond people shared was quite evident from the smiles on their faces.Everybody enjoyed taking pictures and seflies with their known friends, their beloved
singers whom they admire and always wanted to meet.
We were also lucky enough to have some celebrity guests in our show who included
-Idea Star Singer(2007) participants Imran Khan and Durgalakshmi,
– Malayalam actor and singer Fazal Razi
– Actor Raj Kiran
– Music Director & play back singer Sumesh etc
A voice then announced "Are we ready ??"….That was our Emcee of the day who appeared in front of the crowd. The loud cheer and  confident smiles responded " Yes".
It all started with lighting the lamp, for which our beloved celebrity guests and committee members were called upon the stage.
Thereafter the entire day was packed with remarkable performances one after another, by each and every Smulean. The crowd witnessed around 50+ captivating
 singing performances with each song cheered by entire audience.
Other variety programs like "Spot Dubbing" & "Dubsmash & Dance" in between were like icing on the cake with some best humorous moments coming while enacting. Throughout the event,
guests enjoyed some delicious 
Indian
 cuisines and exotic drinks.
We also had a famous film choreographer with his group in our show doing an extraordinary performance. They had the attitude, they got the moves and they rocked stage too.
He is no other than Jobin George.
The whole program was being captured on high end cameras. Many singers in front of cameras got butterflies at first. But thankfully the entire cast and crew made it extremely comfortable.
Shooting the video and sharing memorable moments while doing so reminded me that often all you need is friendship, big belly laughs and a good song to sing along to.
The time just flew by and it was time to wind the day up and for everyone to say their "Goodbyes." No-one wanted to leave though.
All the singers at last were given Smule Tarang's momentum sponsored by Prism Entertainments before heading separate ways.
Great effort by each and every participant of this event. it was very obvious that everybody had put in their heart and soul to make this event a grand success.
Lets congratulate the entire team for such a hard-work, planning and preparation, to make this event so successful. Kudos Smuleans!!
As rightly said by Smule singer – "Machan! Machan! Machan! Smule dhane Semma Trendu… Vazhvai vellum indha kalathin semma Routeu" 🙂
---
Photos: