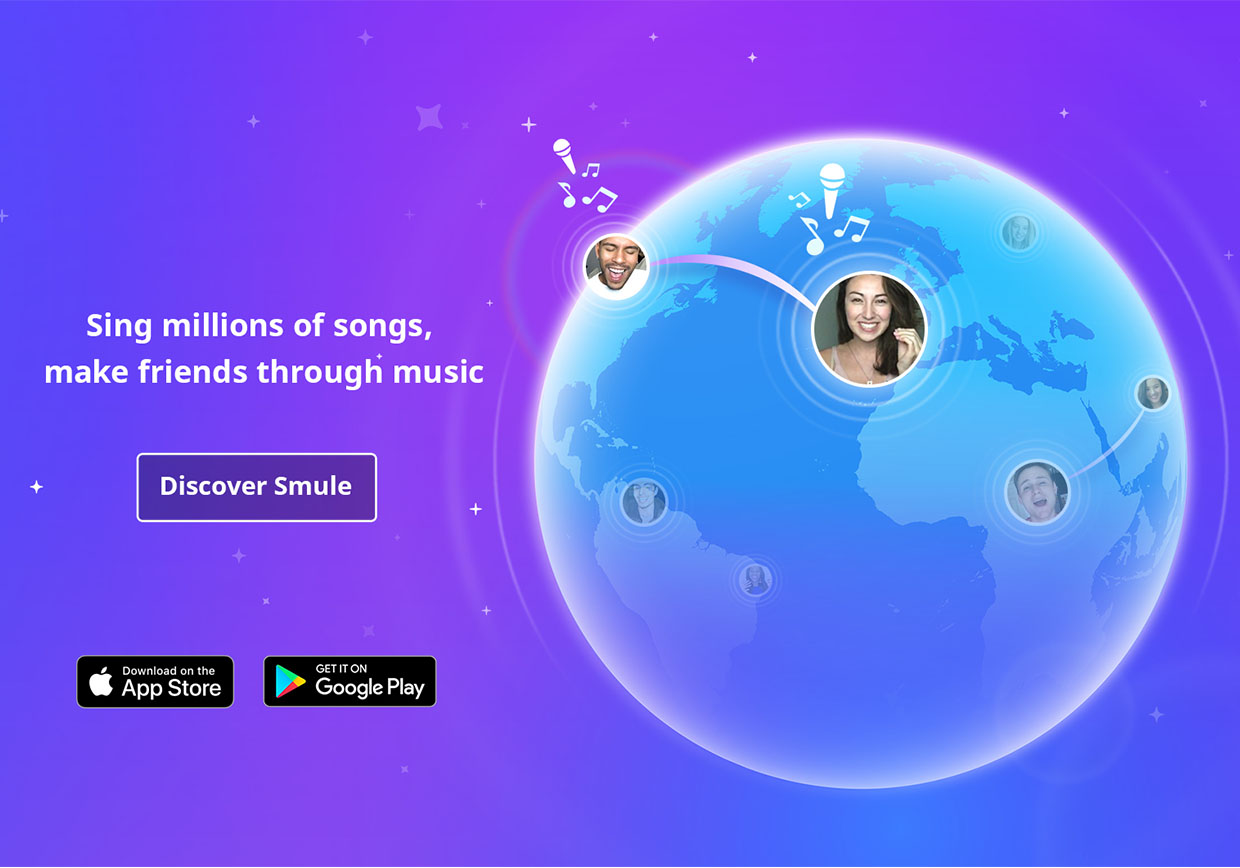 Smackathon 2014
Smackathon 2014
Every year at Smule, we sound the horns of Smackathon, our homegrown version of the hackathon. The goal is simple: Come up with a product idea and build it.
This year, on April 16th, we continued this honored tradition. For 48 hours, 23 of our top developers and designers brainstormed, designed, hacked, "smacked" and polished their ideas, shaping them into reality.
This year's competition was vicious, and the teams pulled out all the stops. We heard mad rhymes from Team AutoRap On The Bus, glorious mashups from Team Smashup, and witnessed Team Autofinger demonstrate a fully functioning robotic finger that would point out productivity in the office. With so many outstanding projects, our judges had to deliberate for hours to select winners.
Read on to find out which projects won awards, as well as summaries of the projects. In the coming weeks, we'll tell you more about individual project and introduce you to the brains behind them.
Do you think our judges got it right? Put in your vote to tell us which ones you feel deserve to rule the Smuleniverse!
Drums – Winner: Best Vision
Description: "Sweet musical drum app that lets you play along to your favorite songs, even if you have no rhythm"
Team Members: Jon Moldover, Randal Leistikow, Amanda Chaudhury, Devin Smith, David Young, Nicole Borrelli, Oscar Corral, and Yana Kunitskaya. Special thanks to Anthony Urso, Turner Kirk and Nick Kruge.
Smash Up – Winner: Best Use of Content
Description: App that lets you mash your favorite songs in real time
Team Members: Joel Davis, Ian Siparsky
Sing on the bus – Winner: Best Audio
Description: App that allows you to sing songs, with your finger. Are you curious?
Team Member: Ian Simon
Smule Fabric – Winner: Best in Show
Description: Smule set in a fully interactive 3D world
Team Member: Nick Rudolfsky
Chuck Teaches Singing – Winner: Most Completed Hack
Description: Website where Office Celebrity/Product Designer Chuck Espelata teaches users to sing in a fun, interactive 8-bit game
Team Members: Ben Hersh, Hanna Beaton, Xi Xiang, Oscar Corral
AutoRap on the bus
Description: App that allows you to create mad rhymes through a series of suggested words/phrases on Autorap
Team Members: Mark Godfrey, Mike Allen
Sing Voting
Description: Hot or Not style voting mechanism on Sing! Karake
Team Members: Greg Thompson, Shaelyn Johnson
AutoRap Me
Description: Functionality that translates Tweets into raps in Autorap
Team Members: Svilen Ivanov, Mark Godfrey
SMAPS
Description: Real time map that shows users close to you on Sing!
Team Member: Chris Yao
Super Globe
Description: Real time globe on a web browser that shows recent user activities in Sing!
Team Members: Jeannie Yang, Chris Yao
Magic VITA Piano (MVP)
Description: Magic Piano transported to the PS VITA
Team Members: Mark Cerqueira, Josh Wu
Magic Finger
Description: Fully functional robotic finger that would point out productivity in the office
Team Member: Greg Laabs
– Zhen Liu, Smule Community Manager