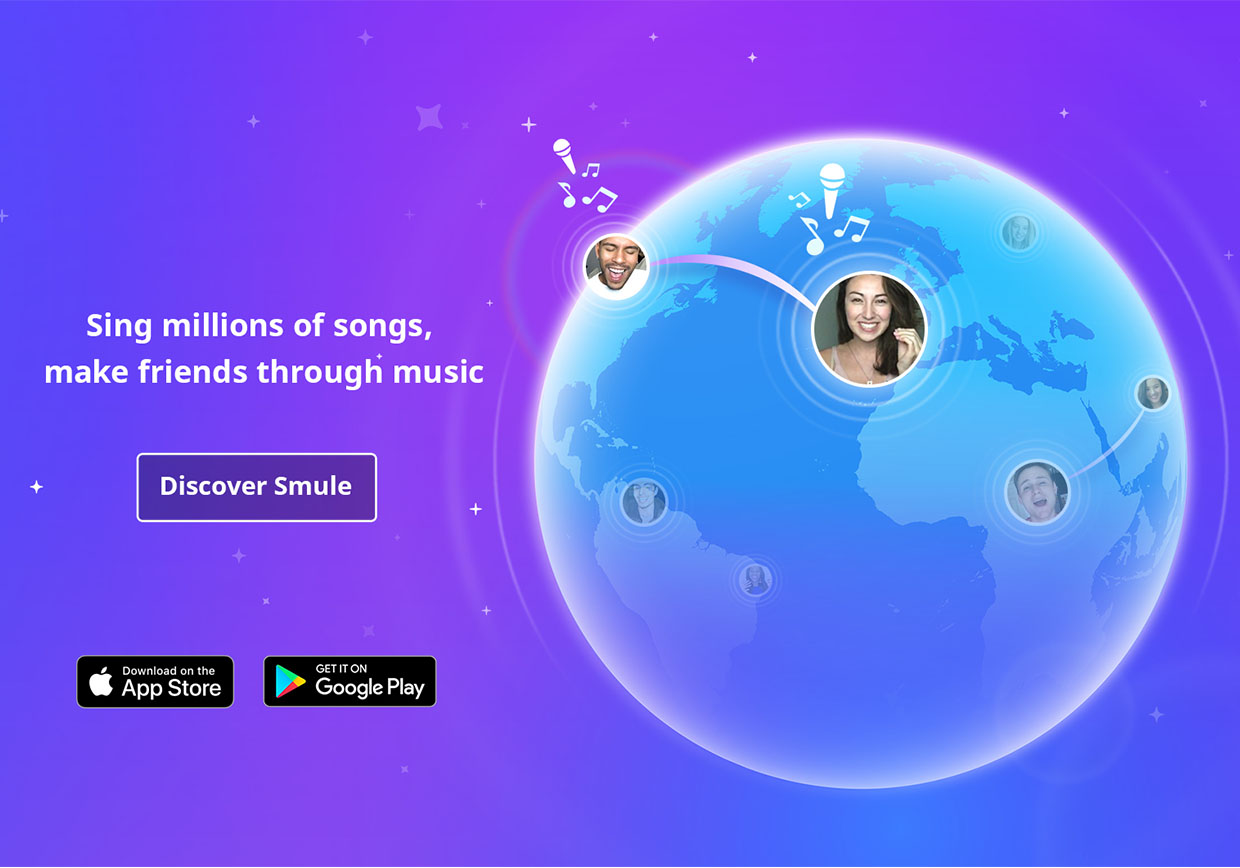 Smile With Smule in … Unexpected Places!
Smile With Smule in … Unexpected Places!
Last week for our Smile With Smule Contest, you sent us awesome videos of you and your adorable iguanas, cats, hamsters, ferrets, dogs and even a teddy bear playing Smule apps.
Today, we're introducing our next theme for our contest – Smile with Smule in Unexpected Places!
So, if you find yourself nose to beak with a puffin in Jökulsárgljúfur, or bungy jumping off the Kawarau Bridge in Queensland and feel an irresistible urge to make music with a Smule app while there, make sure you capture some footage and share your unexpected moment with us.
You don't have to travel to exotic locales to make a video. You can be anywhere – on a subway in New York, in a petting zoo surrounded by baby rabbits, or under water in your backyard pool (with your equipment waterproofed, of course). Just be sure to keep it clean and make it fun.
To enter, just follow these three quick steps:
Record a video of you and your friends using a Smule app, while incorporating this week's theme – Smile With Smule in Unexpected Places. Make it around 15 seconds and don't sweat the production values. We just want to see how Smule sparks a little joy into your world.
Upload your video to YouTube, Vine or Instagram, and use "Smile with Smule" in the video title.
Email us a link to your video at: Contest@Smule.com!
That's it! This week's contest deadline is September 14, 2014 at 11:59 pm Pacific Time.
Don't forget to check back here on Monday, September 15, for next week's video theme. We'll notify winners by Nov. 3. For more detailed information, including the full list of fabulous prizes, please read our Official Contest Rules.