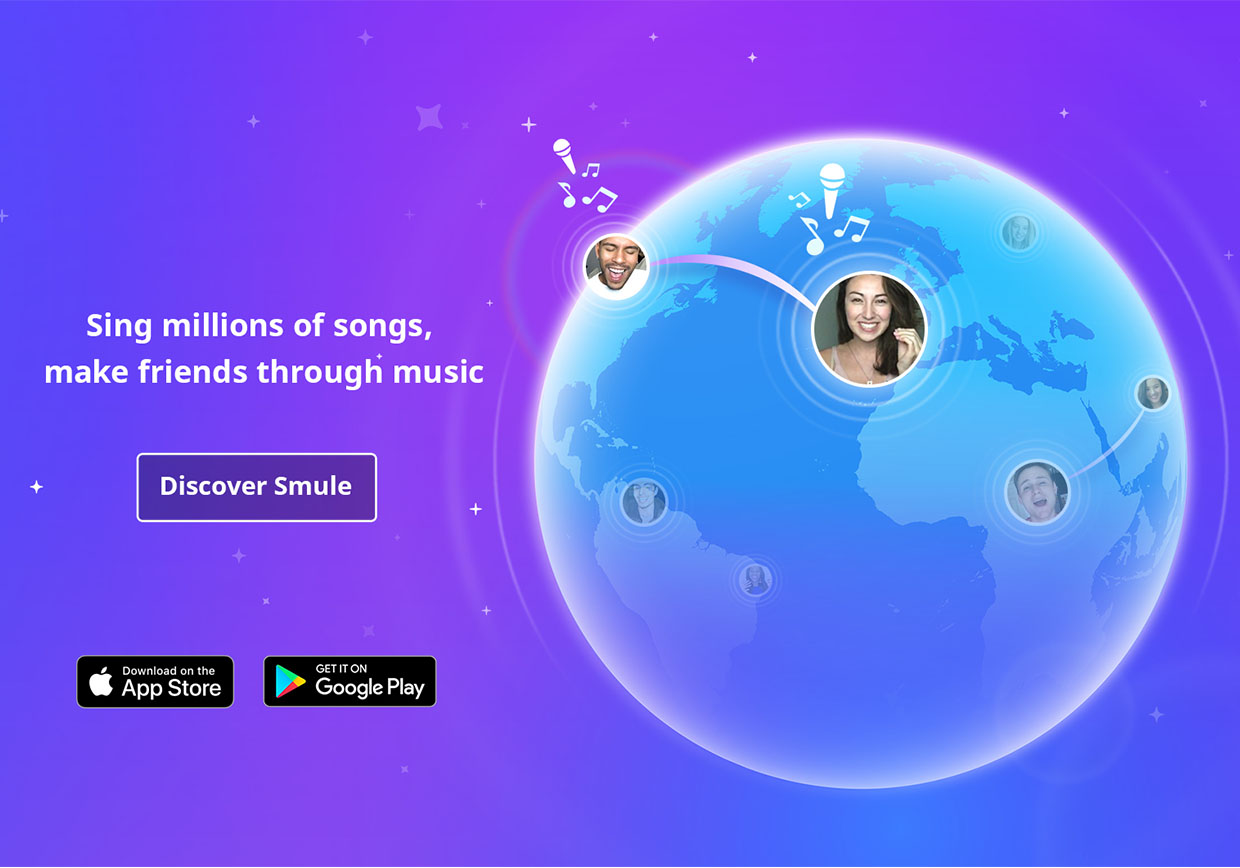 Smule Global Meet Up 2016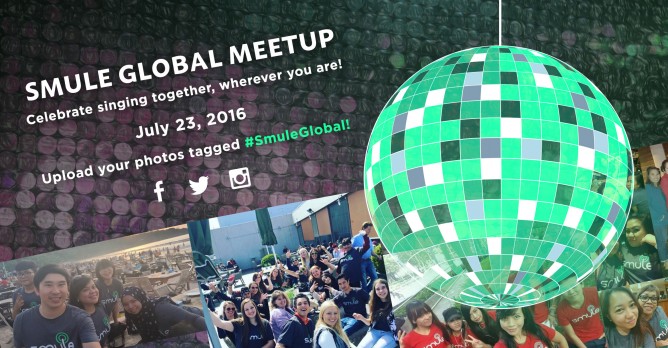 Global Meet Up Day!
Summer has arrived, and there is no better time to create amazing memories with friends who hold the same passion as you — Singing. And with singing usually comes a great deal of laughter, snacks, dancing and good conversation. That being said, we welcome you to join in our second Smule Global Meet Up Day: July 23, 2016!  
Meet ups happen every weekend all over the world ranging from 2 people to 200 – no matter how big or small, meet ups offer a chance to create something special in real life. Just like on the platform itself, Smule meet ups often involve making music together, a unique way to express yourself and connect with people who are both different from and similar to you. We hope you organize your own meet up and enjoy the opportunity to play, create and bond, together with your Smule friends.
Last year, we dubbed our meet up day "Smule Local" to encourage meet ups locally where ever you might be. But, with meet ups happening all over the world, actually prompting many users to travel to join their Smule friends, it's actually a global event!  Check out last year's Meet Up Day!
When?
Saturday, July 23rd 2016
How to get started
Chat with your friends and make the commitment to meet up!

Determine who will lead and

organize your Meet Up

.

Start gathering your group together




(you'll eventually need their Smule IDs and t-shirt sizes)
What happens after that?
We will e-mail you with further information and questions

Once we get the info on your participants, we'll send you a Meet Up Day package that contains:

A welcome letter with suggestions for games to play at the meet up

Custom Meet Up Day tee-shirts for your whole group!
Share your experience!
Being a part of the Global Meet Up Day means sharing the experience!
Pics or it didn't happen 😉
Take photos and videos. We want to feature YOU on our socials and Meet Up Day wrap-up.

Upload your photos and videos to socials, tag them *** and we will reshare.

Send in photos & videos to

community@smule.com
Need help planning your Meet-Up?
Check out our blog post on organizing a Meet Up! More questions? Shoot us an e-mail at meetups@smule.com and we'll be happy to help in any way we can!