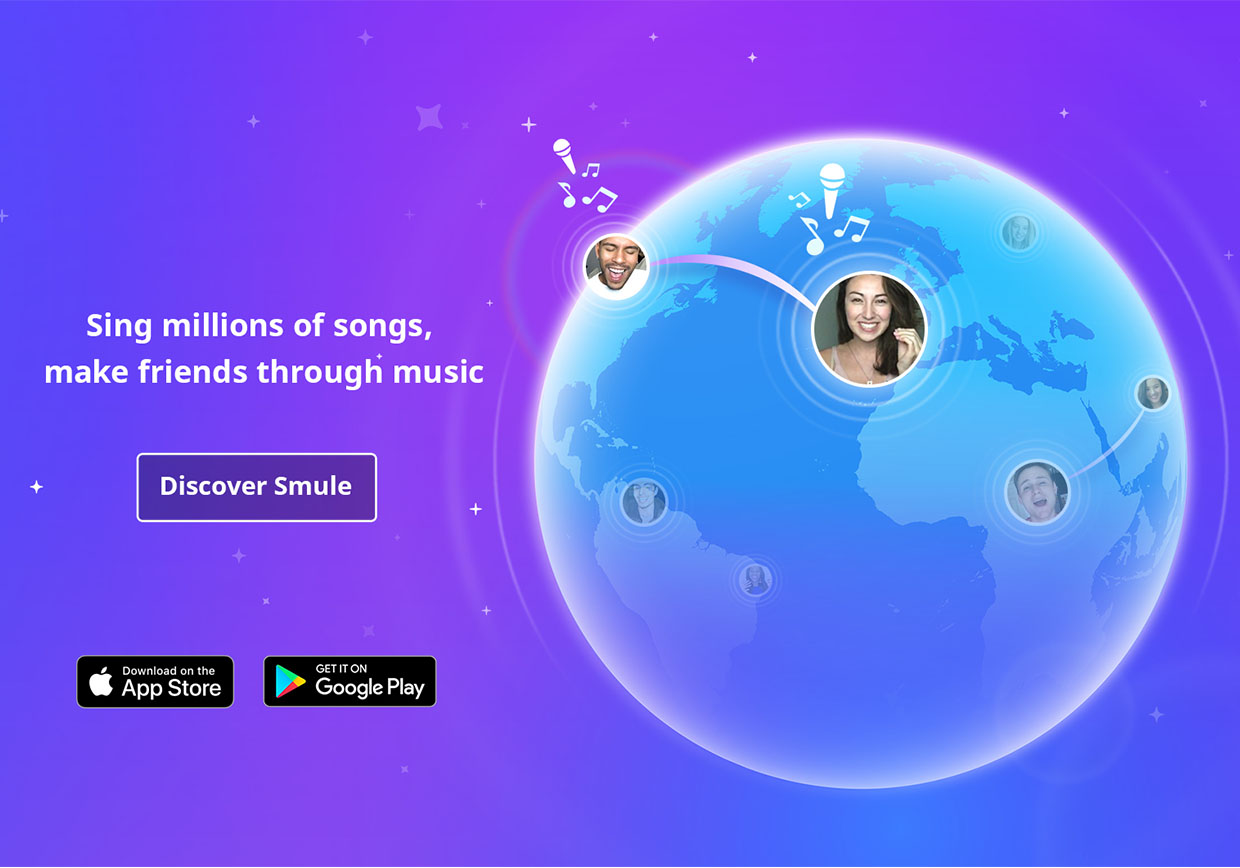 Smule Meet NYC Feb 25th (Bollywood)
Smule Meet NYC Feb 25th (Bollywood)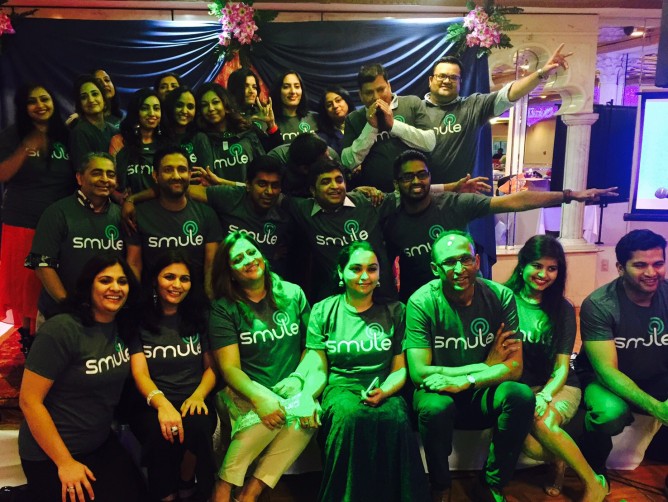 W O W !! A W E S O M E !! I N C R E D I B L E!! IS THIS REALLY HAPPENING… I CANNOT BELIEVE IT'S YOU!!
Those words don't quite fully begin to describe the dream that came true for 40 Smuleans that met after a year of singing with each other. It was surreal and the experience is still sinking in…
What an incredible evening it was at the Smule meet on 25th Feb at Edison, NJ. Over 40 Smuleans from different parts of US participated in 7+ hours of nonstop fun, singing and entertainment. Most of them met in person for the first time.  "It was one of the most enjoyable musical events, I have ever attended" says Pratap who came down to attend the event from Atlanta.
It all started a few months back when Mustu (@m_u_s_t_u) floated the idea of Smule Meet with Zaara (@Zaara_S)  and a few other friends and there was no looking back since then. Ideas started flowing in and finally "our" first ever Smule Meet in US, started to take shape. We also wanted this to be a purpose driven meet that would benefit a good cause and hence we decided to raise money for charity to St Jude's Children's Cancer Research.
After careful deliberations, EdisAfter months of meticulous planning and preparation by the whole team, the day finally arrived. Akbar Restaurant which was chosen to host the much awaited event, had the red carpet laid out to welcome the coveted Smuleans. Venue hall and stage was beautifully decorated using Smule theme colors and lights. Sound Engineer was all ready to provide the best experience possible powered by the Smule platform itself. And Piyush (@SrivastavaPiyush) masterfully executed the technical setup for the on, NJ was chosen as the venue for the event. Evites were sent to all the interested Smule friends. This generated incredible support and participation from the community which kept up us in high spirits until the event. Incredible amount of planning went in right from choosing the venue, finalizing sound engineering, deciding on the entertainment agenda, games, dances, song selection, pairing the singing partners (not easy! :)) and of-course deciding on the dinner menu in addition to many other logistics.
audio/video/karaoke experience in partnership with the sound engineer. It was truly a work of art.
As beautiful faces started arriving, it never appeared that  fellow Smuleans were meeting for the first time. The bond people shared was quite evident from the radiant smiles on their faces. A known voice announced " So finally here we are!". Our hearts skipped a beat as the stage area unfolded and the Emcee of the evening appeared in front of the crowd. "Are we ready ??"…. Loud applause and  confident smiles responded " Yes"- Wishes from Smuleans all around the world came in form of short video messages and everyone witnessed the power and role of Smule platform in connecting people across the globe.
The entire evening was packed with awesome performances one after another, by each and every Smulean. Whether it was soothing "Madhuban Khushboo Deta hai" from Raji & Sajeev or foot tapping "It's the time to Disco" from Piyu & Mukund, audience was completely enthralled by each and every performance.  Evening witnessed around 58 captivating singing performances with each song cheered by entire audience.
Games like "Musical Charades" & "Guess the Smule Singers" in between were icing on the cake with some best humorous moments coming while enacting songs like "Ang Laga De Re" & "Sarkaye Leyo Khatiya". Throughout the event, guests enjoyed some delicious Indian cuisines and exotic drinks. The entire event was streamed live on internet for friends and families who couldn't join in person for the event.
7+ hours just flew by in a flash and eventually hotel management had to finally remind us that it was already 1:00 am and it was time to say goodbye to the incredible evening (no one wanted to leave!). Everyone was sad to see it end but very happy with the joyful time and memories they have for life. Everyone acknowledged that it was an awesome "meet" and was a dream come true.
A very special thanks to the Smule team for providing such an amazing platform to collaborate and bring together many talents with musical interests. Smuleans vowed to meet
regularly and continue the journey started with this event.
Videos & Photos that were shared speak volumes about the wonderful experience each one of us had during this meet.
Few quotes from Smuleans at the event:
"It was such a rare display of an incredible team effort by Smuleans, many of whom had never even met before. Every individual part of the process played an important role to ensure that the absolute best is put to display at the event. It was such a mesmerizing evening  for everyone which will be cherished in memories for long long time.  Really fortunate to meet and know such wonderful talents through this initiative "  – Piyush Srivastava
"Thoroughly planning an event and executing it along with making sure everybody is comfortable is a challenge.. and lemme congratulate the team as it was flawless. It was so perfect that it has touched everybody's deepest hearts. A memorable one indeed for the years to come ! " – Janki Amin
"Success depends upon previous preparation and with preparation, we assure the success. I would like to congratulate the entire team for such a hard-work, planning and preparation, to make this event so successful. Without leaps of dreaming we loose the excitement of possibilities, since, dream is a seed of the planning. As we all know, alone we can do so little but together we can do so much. Thanks to all the Smuleans who were there directly or indirectly for making it such a great event. Looking forward to have many more Smule meets in near future" – Anamika Shrivastava
"This was such a rare and unique experience.. I have never met more incredible and talented people that share the same passion and interest, that I have been singing with for over 8 months and to see them together was like a dream come true.. Who needs Oscars when you have Smule Meet" – Mustufa Taj