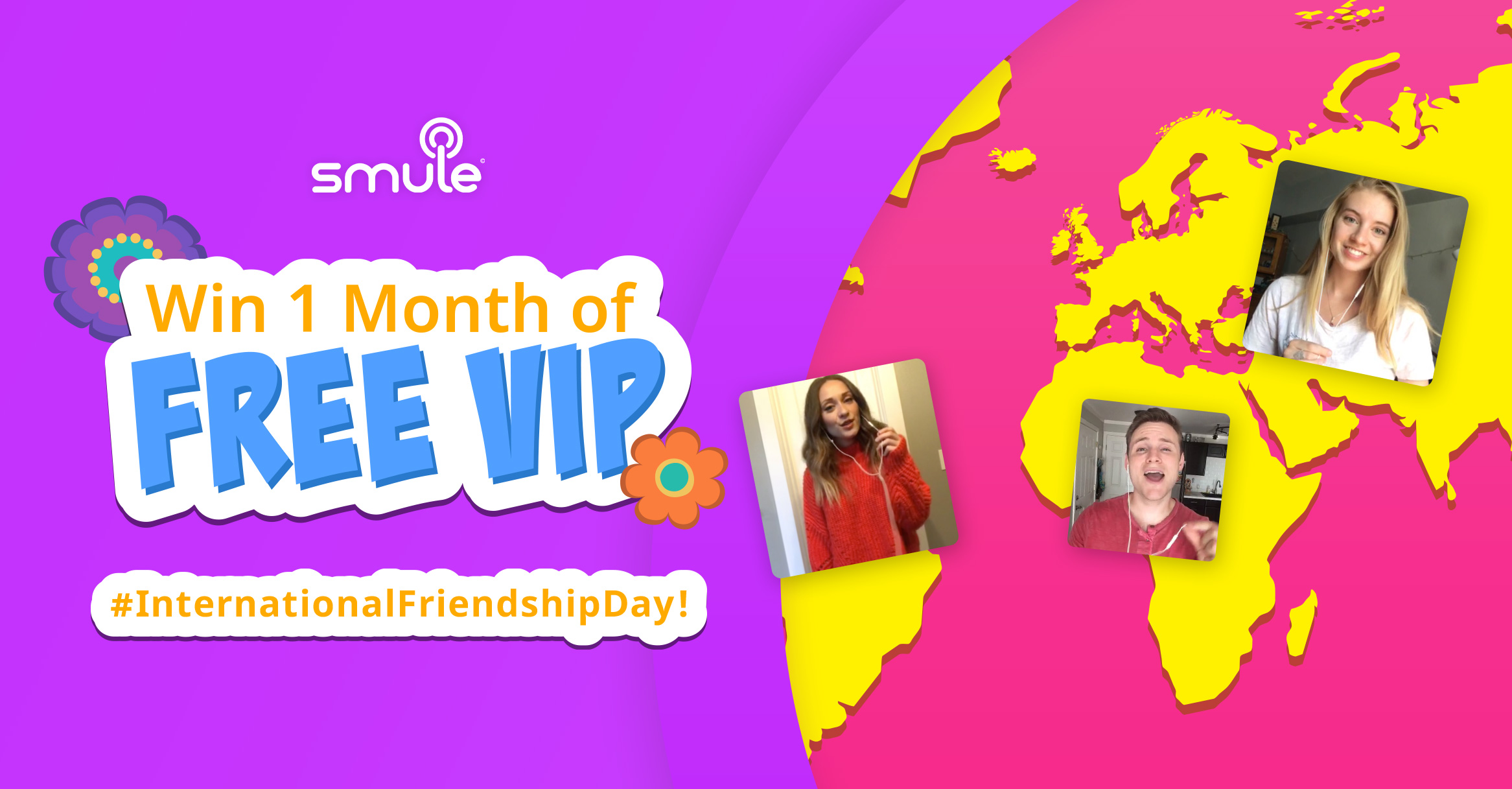 Smule International Friendship Day Contest – learn more!
International Friendship Day is this Thursday, July 30th. We want to celebrate all of the amazing friendships built on Smule in the best way we know how – by singing together! Join in on the fun for a chance to win one FREE month of Smule VIP. Participate in the Smule International Friendship Day contest.
Participating in Smule International Friendship Day Contest is easy – just sing with your best friend and share the link to your Smule performance in the comment section below our YouTube video. The comment with the most likes will win. All duet and group performances are welcome! Contest ends оn July 30, 2020, at 5pm UTC.
Stay tuned for more updates and be sure to subscribe to our YouTube channel so you don't miss a thing!
[yotuwp type="playlist" id="PL6TgH56UtRsMXApHQ86H9qNo5XFXNt_md" ]