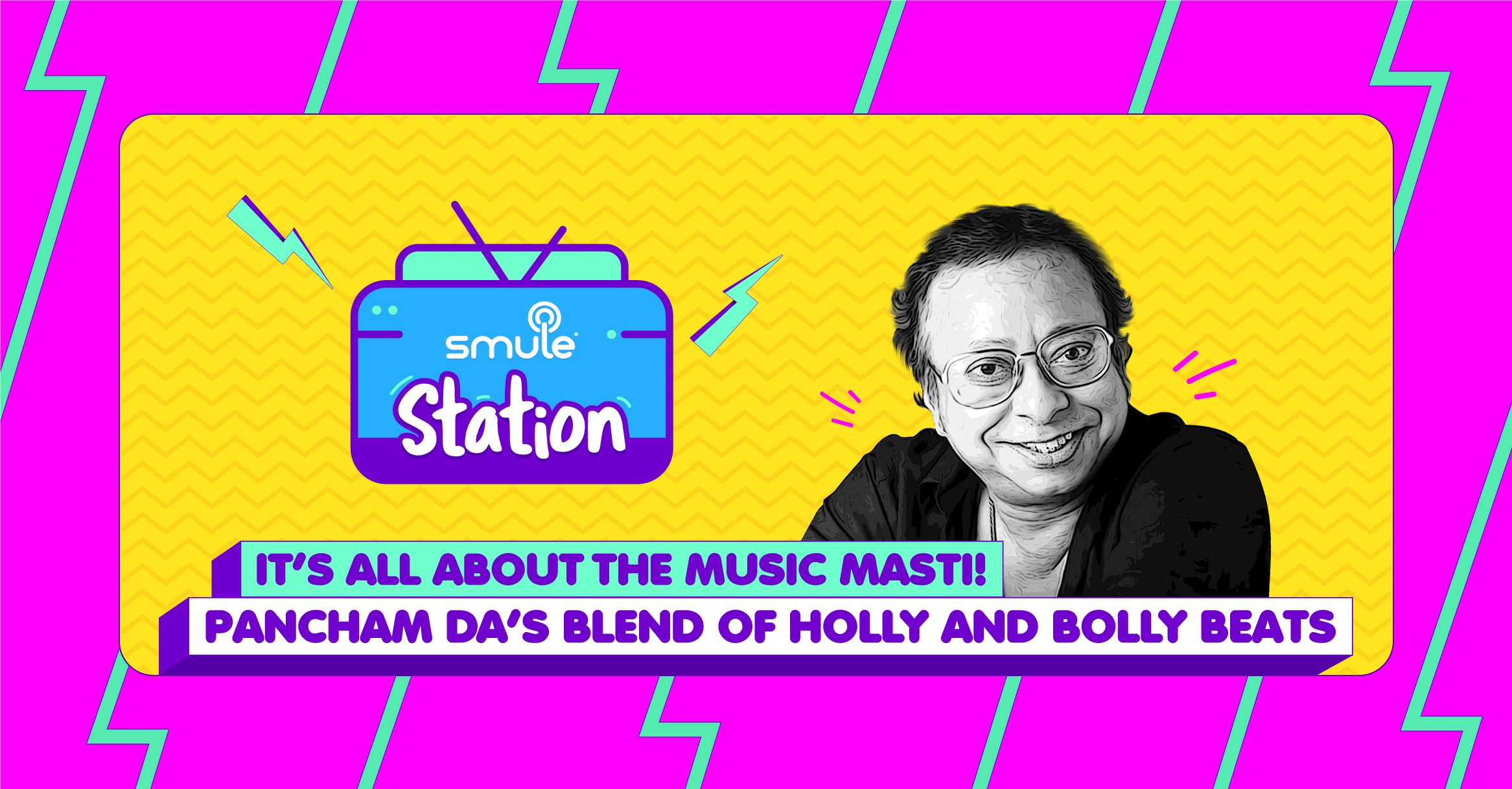 Smule Station India: Pancham Da's blend of holly and bolly beats!
It's all about the music masti!
The excitement of Smule Station, with RJ Goutham, continues to build within our jamming community! While episodes 2 & 3 focused on the cheerful stories of Pancham Da with Asha Ji and Kishore Da, episode 4 brought us R.D. Burman's musical innovations.
RJ Goutham brought to light why Pancham Da has been one of the legendary musical producers of Bollywood. From adding the dhinchak to disco to mixing western harmonies in bolly beats, R.D. Burman did it all! And all these innovations made our jaws drop in this awesome episode.
And no Smule Station episode is complete without our community singers. This week, singers _Anitha_, _M_U_S_H_Y, Rythm_Divine, N_I_C_K_S_Y, Geetika_Pant, and yudhijit jammed to Pancham Da's iconic hits Tum Aa Gaye Ho Noor Aa Gaya Hai, Zindagi Ke Safar Mein, and O Haseena Zulfon Waali.
Catch up with Episode 4 here: https://www.instagram.com/tv/CFW_gs9qKTB/
As another episode of Smule Station comes to an end, we're pumped for episode 5. Are you? If so, get ready to join all the music masti this Sunday, 27th September on @smulein IGTV.