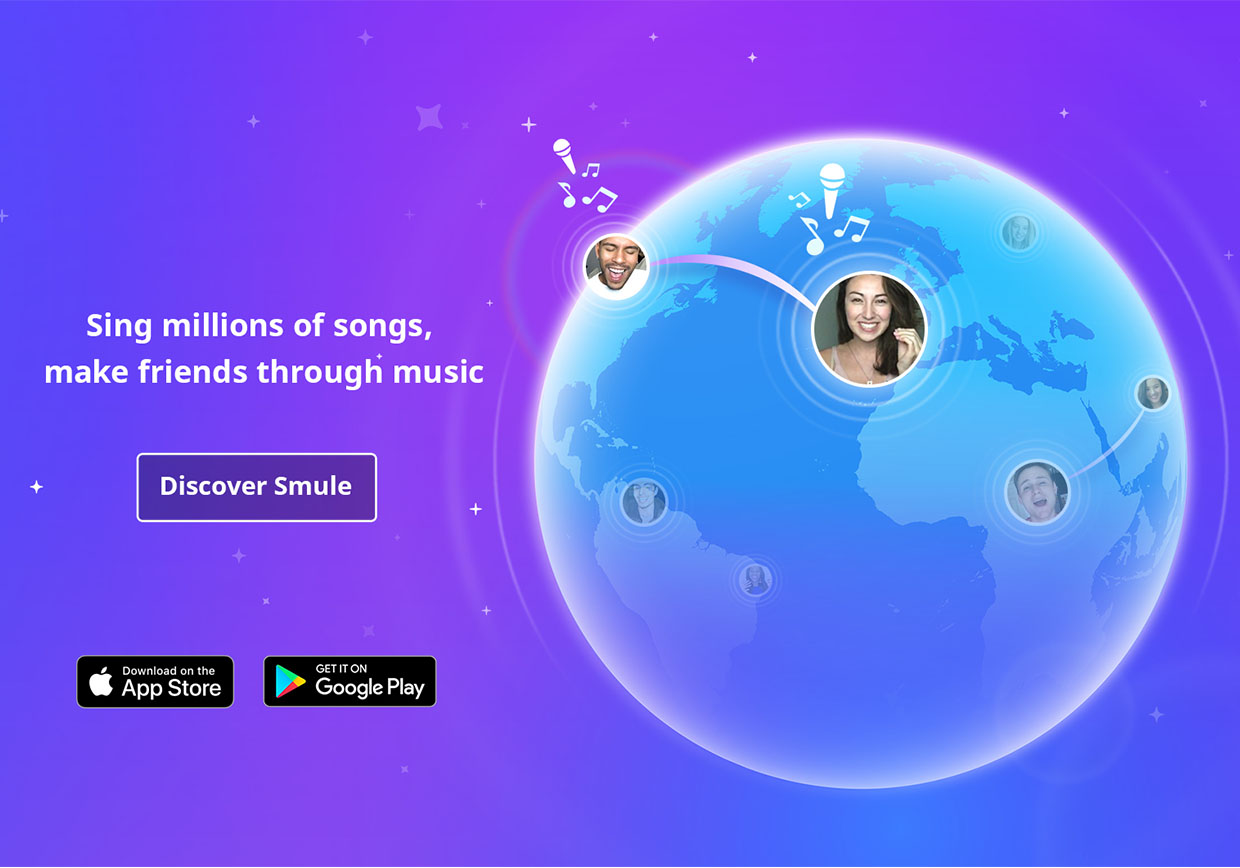 Smule Originals Contest
Smule Originals Contest
Just a few weeks ago, we announced the ability to add your own songs to the Sing! Songbook. Not surprisingly, many songwriters have used our tools to do so. It's time for you to get noticed!
Ever thought the idea of making your own professional music video would be awesome? What about recording and mastering your song in a recording studio? Well, the Smule Originals contest can make that possible! We want to identify both songwriters and singers on Smule and highlight your talent!
Dates:
Enter between August 24th and September 20th
Winner(s) will be announced September 25th
Winner(s) will be flown out October 11th – October 17th
How to enter if you're a songwriter:
Go to www.smule.com/upload to start adding your song to Sing!'s Songbook.
On step 3 of the upload process, give your song the tag MyOriginal. This will allow singers to find and perform your song. For more details on how to upload, see our instructions here.
For a song to be officially entered in the contest, a singer must sing a recording of it in the app (see below).
How to enter if you're a singer:
Find an original song – Check out the playlist on the Smule Originals page or search the songbook for the "MyOriginal" tag. You can do this on our website or in Sing! iOS or Android.
Sing the song and tag your recording  #MyOriginal.
Get the URL of your recording, either by sharing it with yourself from the app or by logging into www.smule.com and finding it on your profile.
Finally, fill out the form on our blog! Enter the URL of your recording. Entries will be added to a playlist in the "Hot Recordings" section of the app
Prizes:
As part of this exciting contest, Smule has put together the best prizes to reward and showcase your talent!
Grand prize:
We will make a professional music video for the winning original song.
We will take you to a top-notch professional recording studio where you can can record the winning original song. We will also provide a sound and mastering engineer to ensure a high-quality recording.
Jam out, meet, and sing karaoke with the Smule team!
Smule will fly out one singer and one songwriter of the winning entry to our headquarters in San Francisco.
Runner-Up:
10 runners-up will have their song polished by Smule's music team
These songs will be re-released by Smule and available in the Sing! Songbook