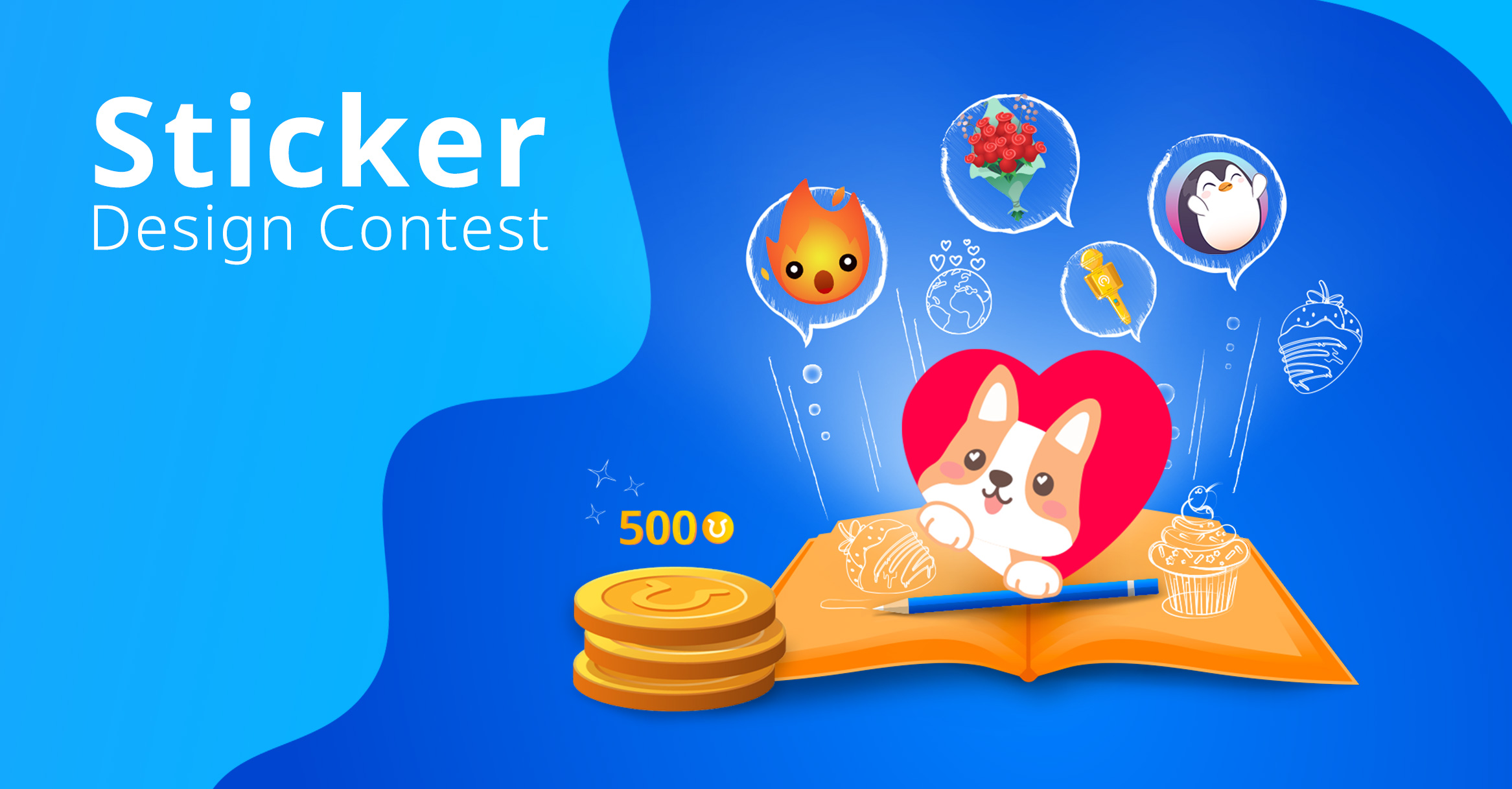 Sticker-Designwettbewerb
Lass deiner Kreativität freien Lauf – designe einen Smule-Sticker! Ein Bild sagt mehr als tausend Worte. Designe eigenständig einen Sticker, der zum Ausdruck bringt, wie du deine liebsten Singer und Performances feierst, unterstützt und anerkennst. Die besten fünf Designs, die Smule zum Sieger wählt, werden im Smule Sticker-Katalog veröffentlicht und auf den Social-Media-Kanälen und dem Blog von Smule erwähnt. Zusätzliche erhalten die Gewinner jeweils 500 Münzen.
So nimmst du teil
Erstelle einen Sticker, der den Design-Anforderungen entspricht
Reiche dein Design bis zum 13. April 2020 unter sticker-contest@smule.com ein. Gib deinen Smule-Benutzernamen und das Land an, in dem du wohnst
Du kannst so viele Designs einreichen, wie du magst
Preise
Du siehst dein Design in Smules Sticker-Katalog
500 Smule-Münzen
Du wirst weltweit auf Smules Social-Media-Seiten und in unserem Blog erwähnt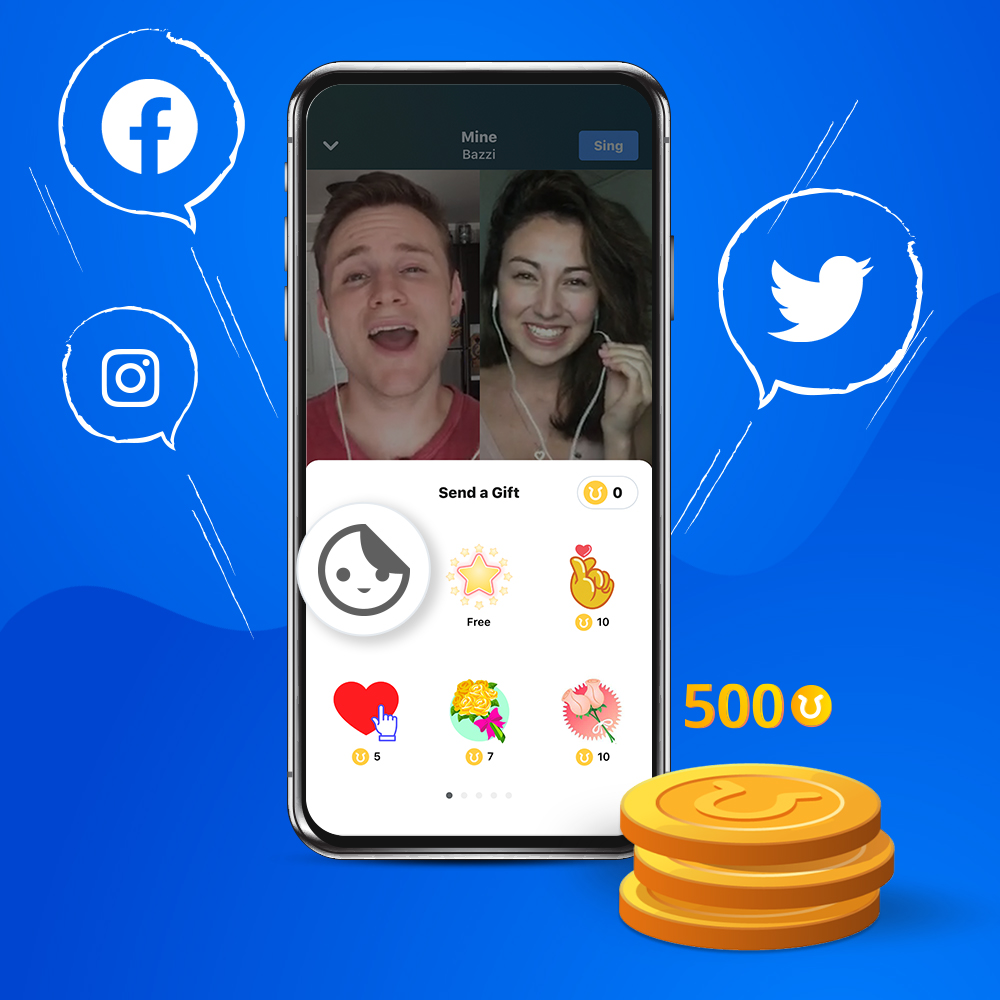 Das Bild dient lediglich der Veranschaulichung. Die tatsächliche Darstellung und Positionierung des Stickers in der Übersicht kann abweichen.
Design-Anforderungen: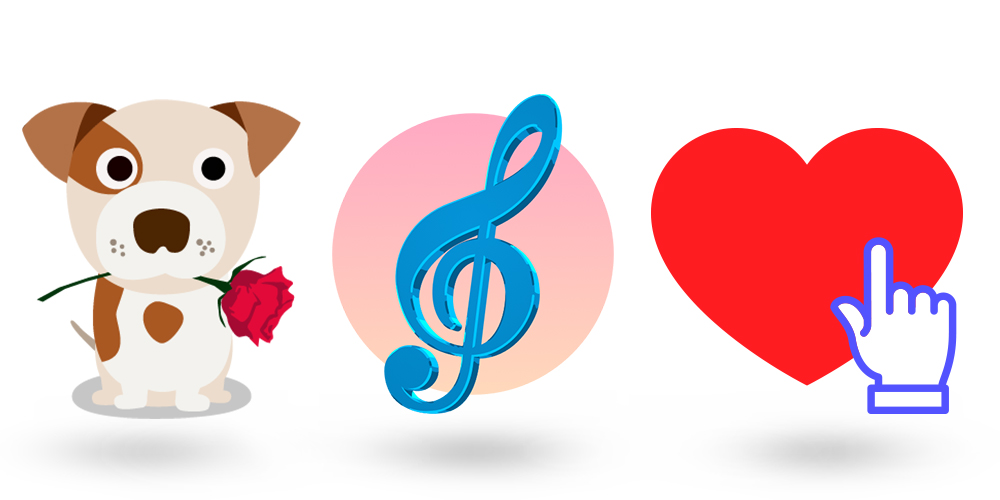 Das Design der Sticker sollte auf klare, verständliche und charmante Art deine Wertschätzung zum Ausdruck bringen. Bonuspunkte erhältst du, wenn dein Design eine musikalische Anspielung/Komponente enthält (nicht vorgeschrieben)
Maße des Stickers:320×320

Zugelassene Sticker-Formate: PNG, .JPEG oder als Bibliothek für iOS, Android oder online, um native Sticker innerhalb von Lottie zu rendern (unser bevorzugtes Format).
Der Lottie-Sticker hat einen korrekt formatierten JSON-Code, wird aus Vektor-Grafiken exportiert und kann optional animiert und auf jede Größe angepasst werden. Wenn du uns eine Lottie-Datei zukommen lässt, kannst du die folgenden Programme verwenden, um Vektoren zu erstellen: Sketch, Illustrator, AfterEffects oder Photoshop

Wenn du einen animierten Sticker einreichen möchtest, achte darauf, dass die Dateigröße 150 KB nicht überschreitet.
Du kannst so viele Designs einreichen, wie du magst.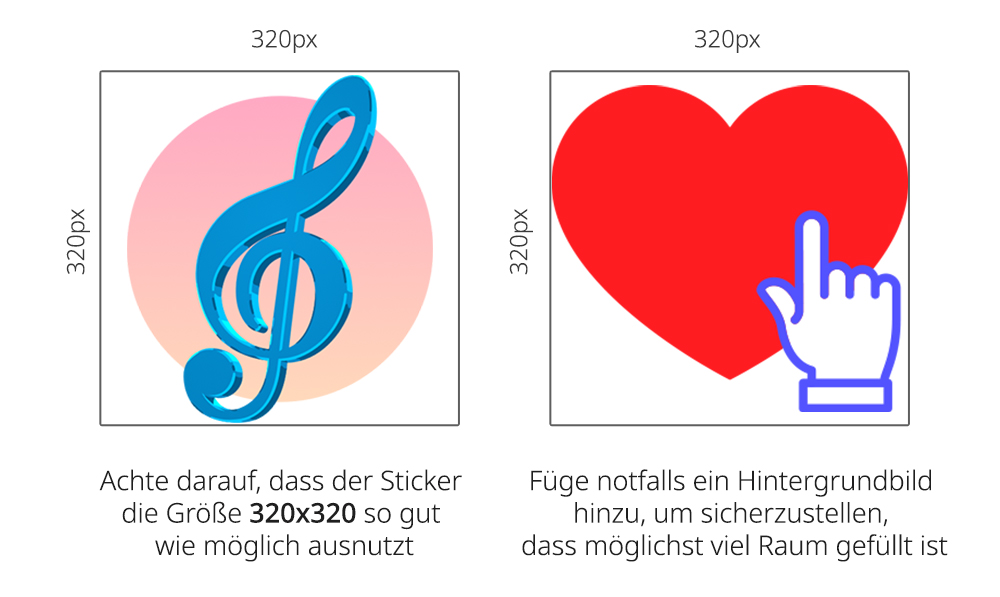 Zeitleiste und Auswahlprozess
Eingaben können vom 13. März 2020 bis zum 13. April 2020 um 8:55 Uhr Mitteleuropäische Sommerzeit (MEZ) eingereicht werden. Die fünf siegreichen Sticker werden am 30. April 2020 bekanntgegeben und für zwei Wochen (14 Tage lang) in den Smule-Stickerkatalog hochgeladen.
Die Wettbewerbseinreichungen werden vom Smule Design-Team bewertet und nach folgenden Kriterien beurteilt:
Positivität und Ausdruck:Sticker sollten Freude, Spaß und Wertschätzung vermitteln.
Kreativität: Die Idee hinter den Sticker sollten neu und einzigartig sein und sich von bisherigen Designs im Smule Sticker-Katalog unterscheiden
Authentizität: Die Wettberwerbseinreichungen werden vom Smule Design-Team bewertet
FAQ
Was sind Sticker?
Mit der interaktiven "Sticker"-Funktion können Benutzer miteinander in Kontakt treten und ihre Wertschätzung auf authentische, tiefsinnige und ganz besondere Art und Weise zum Ausdruck bringen. Smule-Sticker wurden davon inspiriert, wie unsere Community untereinander interagiert und bieten uns bessere Möglichkeiten, unsere Gefühle zu mitreißenden Performances zu kommunizieren.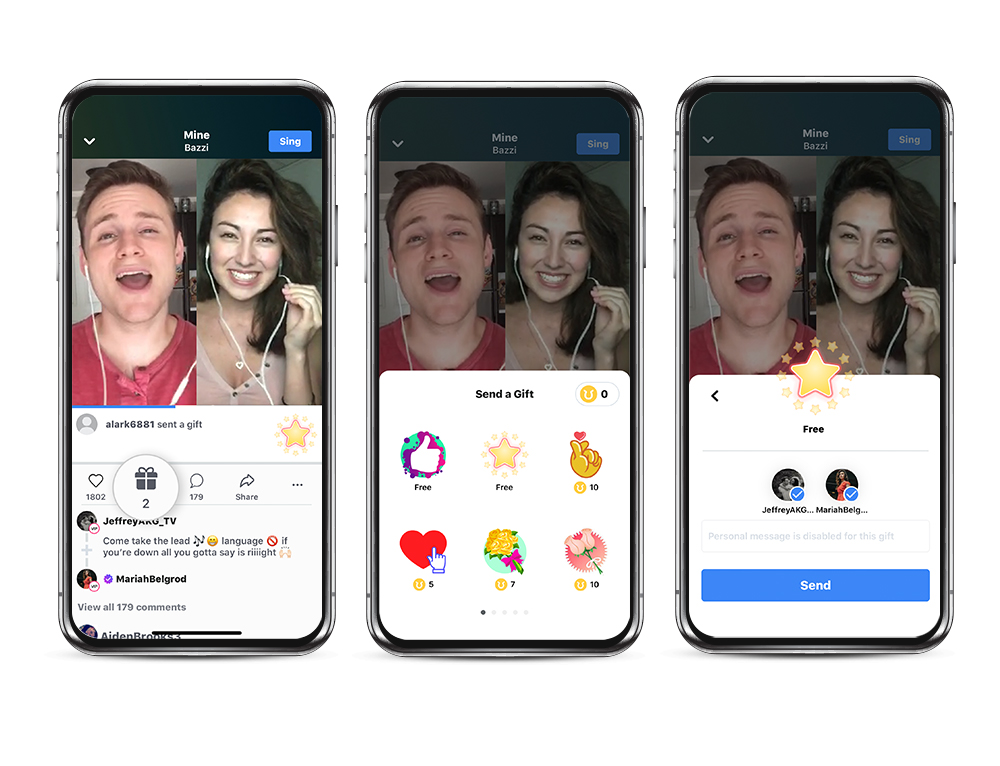 Kann ich das Design eines anderen einreichen?
Sie können nur von Ihnen erstellte Designs einreichen und müssen bestätigen, dass es sich um von Ihnen erstellte Originalkunstwerke handelt und dass Sie das Recht haben, das Design an Smule zur Verwendung auf seiner Plattform sowie in sozialen Medien und Marketingkanälen zu lizenzieren.
An wen kann ich mich wenden, wenn ich Fragen zum Wettbewerb habe?
Wenn du Fragen zum Wettbewerb hast, kannst du sie an community@smule.com schicken. Beachte bitte, dass es normalerweise 24 bis 48 Stunden dauert, bis du eine Antwort erhältst.
Teilnahmebedingungen
In order to participate in the Smule Sticker Design Contest you must comply with the Smule Design Contest Terms, the Smule Terms of Service and the Smule Community Guidelines. In addition, all submitted work must be the original work of the contest entrant and must not include, be based on or derived from any pre-existing or third-party designs, trademarks, or copyrighted images. All entries will become the property of Smule. By submitting an entry, each entrant agrees to the Smule Sticker Design Contest Terms and confirmed that any and all intellectual property rights in the logo design are deemed assigned to Smule and may not be licensed or sold to any third party. Except where prohibited by law, an entry submission into this contest constitutes permission to use the winner's name, image, prize information and information provided on the submission email for publicity purposes, without further permission or compensation.