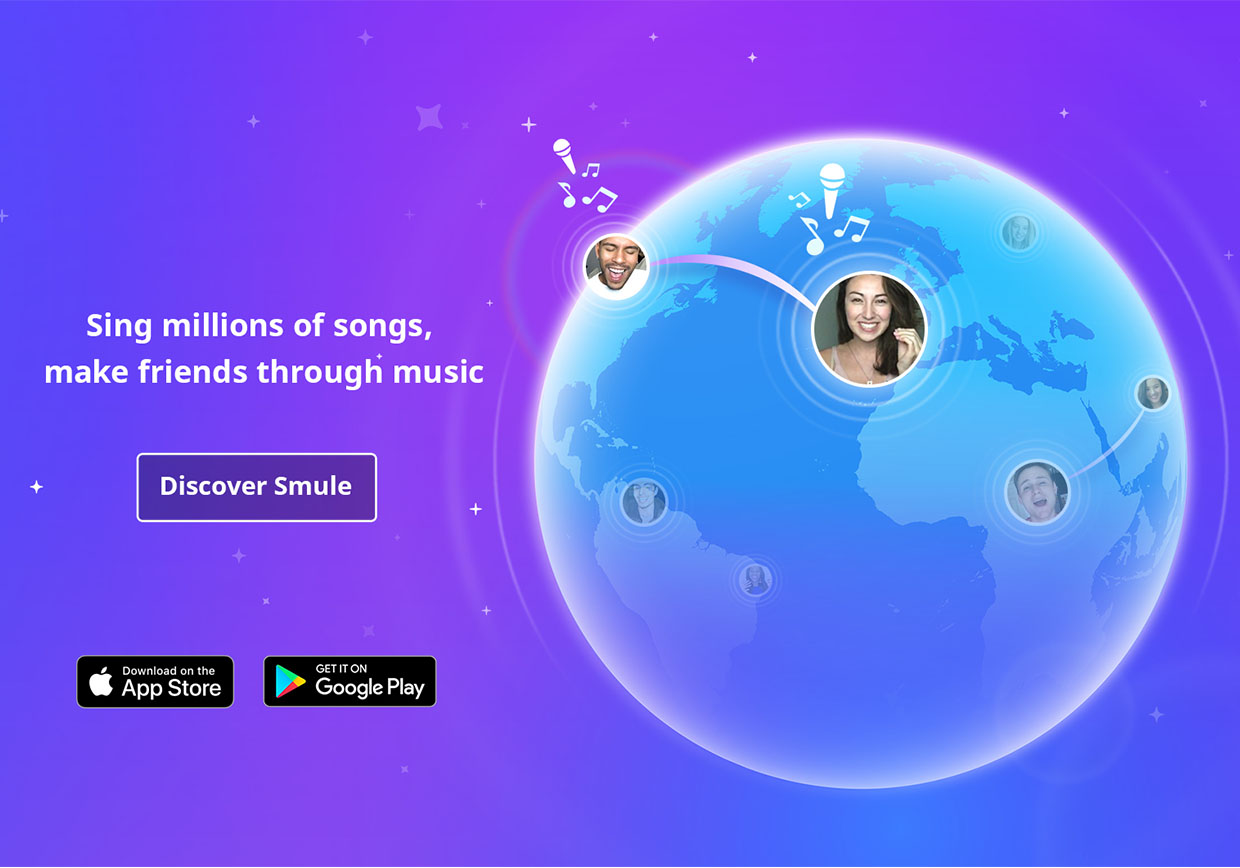 Tuesday Tips: Finding Groups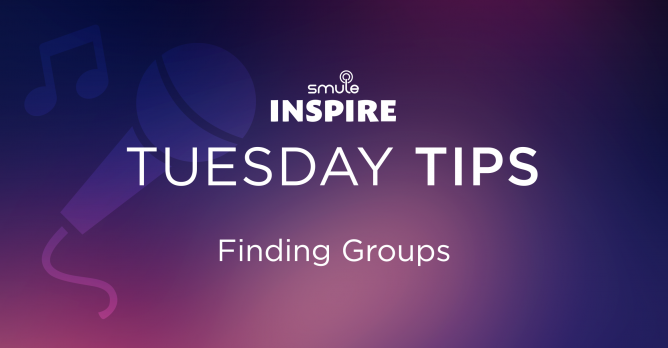 Tuesday Tips is part of our Smule Inspire program. Through shared performances, tips, guest blog posts by veteran users, we hope that Smule Inspire will do just as its name implies: inspire all users in the community – to connect, collaborate, and create music together … ultimately to have the best experience possible on Smule.
Tuesday Tips: Finding Groups 
Finding groups in the Sing! community can be overwhelming- Where do I start? What should I look for? Where do I look?
"The fastest way I find groups are through user profiles. I get group hashtags and group Smule profiles that way and do further research from there." –Ailina_
"Most people I like to sing with on Smule are in some sort of group and have the hash or handle right in their bio. You can def start by checking out the bios of those people you enjoy collabing with and go from there. Also by checking out the "recommended" and "Smule Pick" boards, you can usually find some really good singers involved in different groups." –Alimone_sr
"Yes I agree. Check the bios of people you enjoy singing with. Check smule and vid picks, as those people are likely part of a good group👍🏻"  –EDOUGH
"Look at my profile I'm a group hogger…There's a competition for groups called "sing olympics" right now, and u can find a lot of amazing groups participating, search through their hashtag #SO16Team and u'll find these amazing group songs entry!" –WeezerDen
"Smule's new hashtag link feature will allow you to click on a hashtag and find others who have identified themselves or their performances with these hashtags. But if you are looking for groups to JOIN, then the only way to do that is spend time exploring Smule user profiles. I find someone I enjoy singing with, and then I look at duets they have sung with other people to find more singers that I might enjoy." –Hoonhans_DavidK
If you have a question you'd like to ask or even a topic you'd like to learn more about, please fill out the form on the Smule Inspire page!