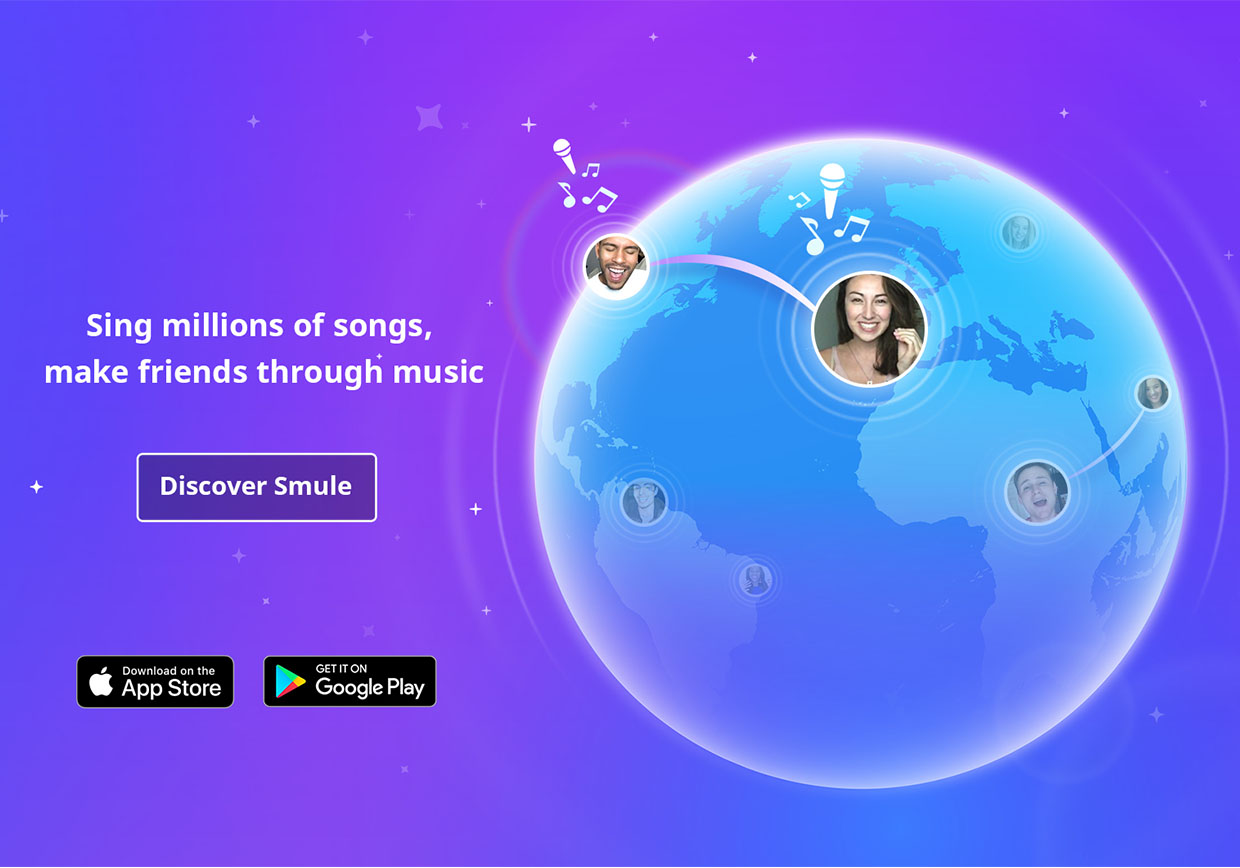 SingtopiaTurns3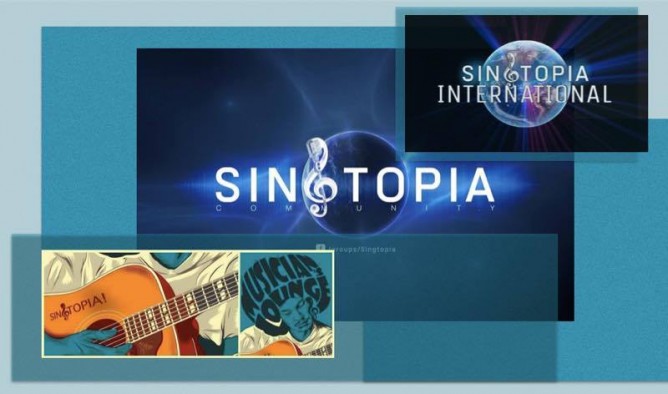 Singtopia is home to many Smule members who embrace community, passion and connecting with like-minded people. To say that they are just a community group would be an understatement, like other groups, they organize events and contests to engage and inspire community members, lead encourage members of international communities, and feature groups and individuals, to say the least. Today, we celebrate their 3rd year anniversary and we couldn't be more happy express how much they have contributed to what our community is today. Please check out their playlist in the up under "Hot Performances!" 
Singtopia co-creators's, Maria, Adrian and Nikki, sheds light on what Singtopia has been up to in the past year! Check it out!
The launch of the Sing! App in 2012 provided the opportunity for friends to come together through a love for music and create the largest online Sing! Community: Singtopia!  As Singtopia celebrates three years, we are very proud of the talent, creativity and dedication of our members as well as what Singtopia means for Sing! users across the globe. Singtopia is a place for members to share their voices, engage with friends, talk about the issues and participate in some amazing programming.  We come together as a community but we truly are a FAMILY!

Singtopia Features: 

Say Something – GVContest dedication to Adrian and Pancreatic Cancer


Ain't No Mountain High Enough – community dedication to admin Adrian

Thriller –Singtopia group song dedicated to the art of Cosplay

 

Tears In Heaven – sharing voices in dedication to World Peace!

You've Got a Friend In Me – Group Song dedicated to community values of friendship, equality and support

 

Vivir mi Vida – International collab by @xGotti and @Singtopia featuring @Elyss

How has Singtopia grown in the past year?

This year has been exciting for us as a community. Singtopia has grown tremendously in participation, as we are over 4200 members strong.  With a group this large we focus on keeping things fun and maintain our programming goals that our members have come to appreciate over the years

This year we also saw many members come together to support one another through personal triumphs, worldwide tragedies and philanthropy. The outpour of support for our admin, Adrian, who is battling Pancreatic Cancer, has been tremendous through music and community. The tributes and dedications that were shared for world peace and for our members in need have been amazing! We have truly grown into such a caring and compassionate community and will continue to do so in the future.

What accomplishments have you made?

Singtopia is a great place for many singers to come together and celebrate each other's passion.  We saw MANY exciting adventures from our talented members and are proud to showcase their accomplishments allowing thousands to come together and support one another.  Supporting our musicians, original songwriters, emerging artists. Singtopia continues to support our fabulous musicians, original songwriters and emerging artists in their endeavors into the music industry. 

This year we had the honor to place in the TOP 5 of the #GVContest hosted by Smule, showcasing the new video feature on the app. Singtopia dedicated their performance to #TeamPanCan in support for PanCan.org and our admin, Adrian. Being a part of Top 5, Smule generously donated to all of our causes. We are very proud that as a community we were able to make this happen. 

What are the highlights of your community?

New to Singtopia this year is our Singtopia Musician's Lounge, SML, which is a hub for musicians all over the world. This group was formed to showcase the many talented instrumentalists in Sing! who put their time and energy into creating music for all of us to enjoy. You can find many of our members' acoustic versions in the Community Songbook as well as Singtopia Musician's Lounge on Facebook.

Singtopia is known for searching out some amazing talent that you hear in the Sing! App today.  One of the highlights of Singtopia continues to be our Feature Program showcasing solo artists, Sing! groups, competition winners as well as spotlight emerging artists from the community.

This year, Singtopia presented more Mystery Music Mixers for the purpose of getting to know each other and creating new Sing! friendships within the app. Participation in our mixers have exceeded over 150 individual members at one time including mainstream and international singers through our Singtopia International program.

What can the community expect this upcoming year?

Singtopia is and has always been a very talented and creative community. We will continue to showcase our members to the best of our abilities through weekly features, contests and challenges, mixers, online coffee chats and much more. We are extremely excited for all of the new features on social platforms and the Smule Sing! App. Singtopia Musicians will have more opportunities through the community and our members will continue to have lots of FUN! The rest…is Top Secret!

Who are the admins?

Singtopia Community has come a long way and that is in part for two reasons, our amazing members and our dedicated admins who have put their heart and soul into making Singtopia a great music haven. We are so blessed to have each other in our lives and we have the Smule app to thank for that! As admins, we make a great team and strive to create positivity and fun for our members and as friends we are there to support each other till the very end. You can find the Singtopia Admins on the Sing! App @AdrianSings @NikkiSongs @Maria66 @Elyss @Mezlopes_PGS  @Vince_Encore and @KingRR.
— Follow Singtopia —