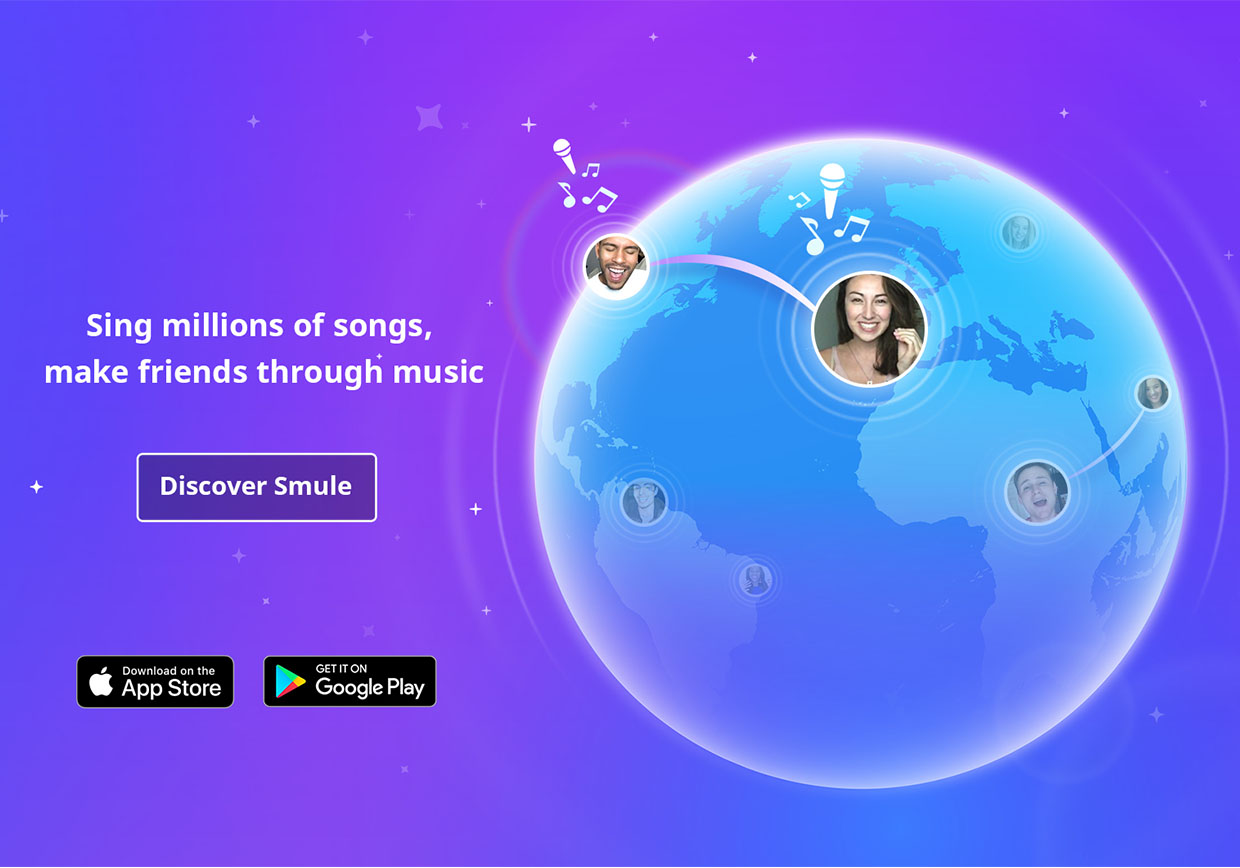 Tuesday Tips: How to keep my voice from cracking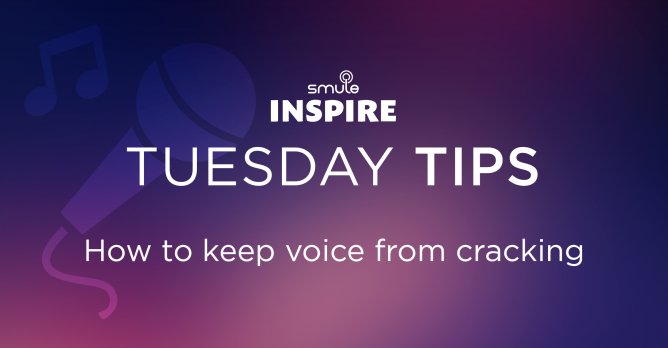 Tuesday Tips is part of our Smule Inspire program. Through shared performances, tips, guest blog posts by veteran users, we hope that Smule Inspire will do just as its name implies: inspire all users in the community – to connect, collaborate, and create music together … ultimately to have the best experience possible on Smule.
Q: How do I keep my voice from cracking? 
Warm up
"Warm up before you sing. Relax.. When you relax the vocal chords open up, making it easier for the song to flow. Breath .. Get enough air in your belly/lungs and I find soothing lozenges help. Most importantly hydrate. H20 is king😉. It would be nice if I practiced this😂"  –Lolosingss
"What Lo says! 🙂 " –sonnysinay
Water
"Water water water water water water water!! Also, don't hit puberty, but lots of water is probably easier 😋" –JeffreyAKG_TV
Body posture 
"Placement, breathing and open space. If you keep the sound forward in your face, toward the front of your lips and use good breath support and make sure you you are completely relaxed in your neck you should avoid most cracking cause by improper vocal technique.
If you're sick: water, humidifier, lemon/honey water, and rest your voice." –tamara_hope
Humming
"Just keep your mouth shut.
Just kidding!! 😂😂😂
Basically the things that were already said. Water helps a lot! Also; try to avoid milk before singing. When you start singing, make sure you warm up your voice. (Imitating a siren is a quick way to warm up your voice, although be careful to not do it too loud. Also humming is a way to warm up your voice <— official Smule sing tip, right there 😁) Try to build it up, and don't start with a hard song where you need to belt a lot.
Keep your head up while singing to 'free your throat'" –LESTERHARMONY
"All these tips are great! Water is a must, humming the scales to warm up is great too. I have found that "Throat Coat" brand tea also works wonders! I have went from not being able to speak to performing a show using that tea when my voice wasn't cooperating." –Shane_TV
If you have a question you'd like to ask or even a topic you'd like to learn more about, please fill out the form on the Smule Inspire page!