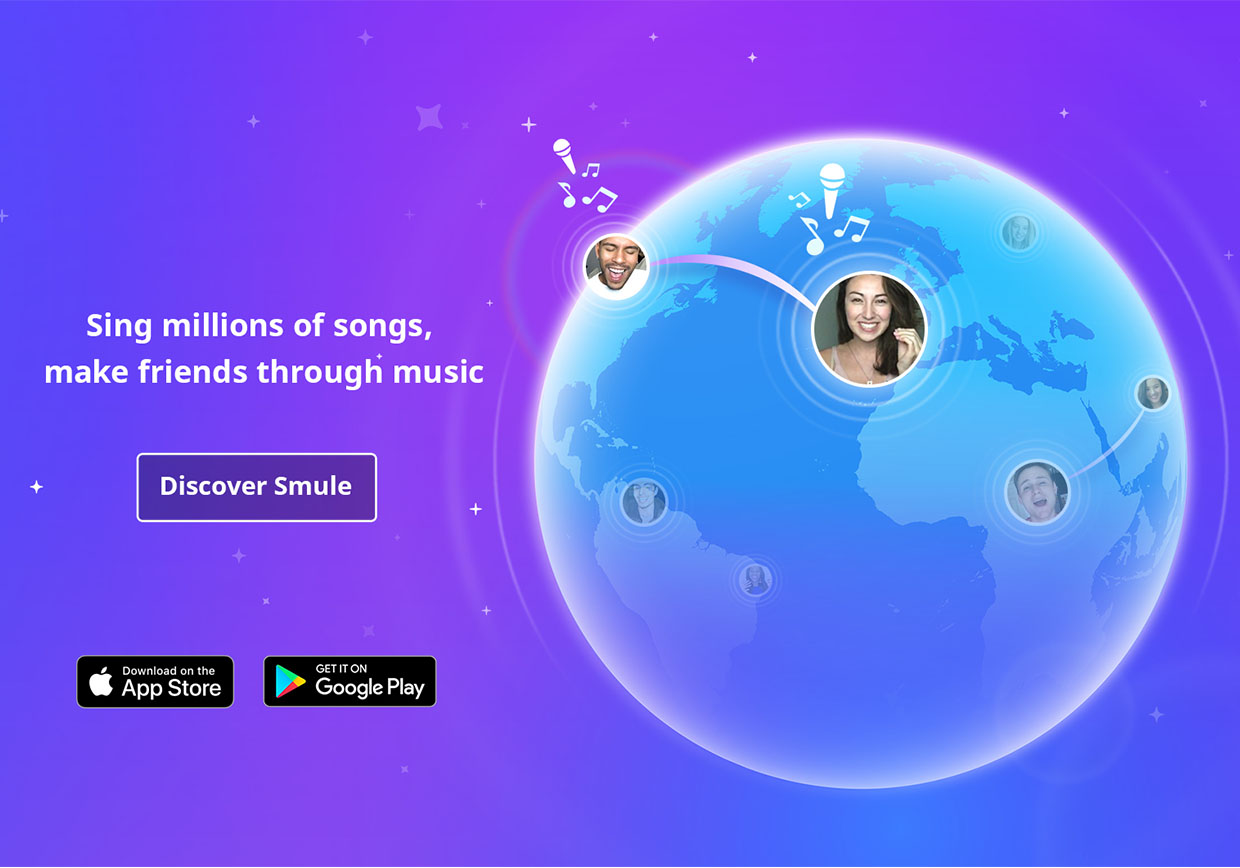 Smule User Spotlight: Chanticleer
Smule User Spotlight: Chanticleer 
This week our User Spotlight focuses on a special and talented singer who really goes beyond just singing – she creates a story through her costumes and personality! Chanticleer mainly uses Disney characters in her videos and employs makeup and costumes to portray her characters. Learn more about her in her own words below.
Username:
My Sing! name is Chanticleer. This has been a long-time nickname that came from an old Don Bluth animated feature called "Rock-a-Doodle," a story about a rooster whose singing makes the sun rise every morning. My real name is Chantale, I am French-Canadian and proud!
Favorite performance:
I am a fun-loving cosplayer who loves to become some of my favorite characters. When video was introduced to Smule, my singing and cosplaying worlds collided! This is a recording in which I play both Ursula and Ariel 🙂
Fun fact about you: 
Apart from dressing up all the time (ha!), I make my living working with adults with disabilities. I oversee homes and programs that enrich the lives of those living with developmental disabilities and mental health challenges. This work has made me a better person, and I love every moment I get helping others.
What makes you excited to sing? 
I've been singing for as long as I can remember. My family was always encouraging and supportive, and it became a wonderful outlet for self-expression and all-around fun! I sang in choirs and barbershop quartets and performed at weddings, festivals, and more! At 16, I had the opportunity to sing with Shania Twain for her "Come On Over" tour when she visited my city! Being onstage next to a powerhouse like her in front of 20,000+ fans was one of the most incredible things I've ever had the opportunity to do, a true once-in-a-lifetime experience.
I found Smule a year and a half ago, and, like many users, it came into my life during a difficult time. It had been a few years since I had sung anything and, suddenly, I had the opportunity to sing with people from all over the world, to exercise my creative juices, to just have fun doing what I've always loved to do again! This experience, to say the least, has been enriching, fulfilling and all around exciting. Thank you for creating such an incredible app and for bringing people together through music! xo
If you could be a superhero, what would you want your superpowers to be? 
I think about being a superhero at least once a day… It would be so easy to say "flying!" or "invisibility!" but I think I am going to have to say shapeshifting. As a cosplayer, the idea of morphing into anyone or anything is way too exciting a notion to pass up!