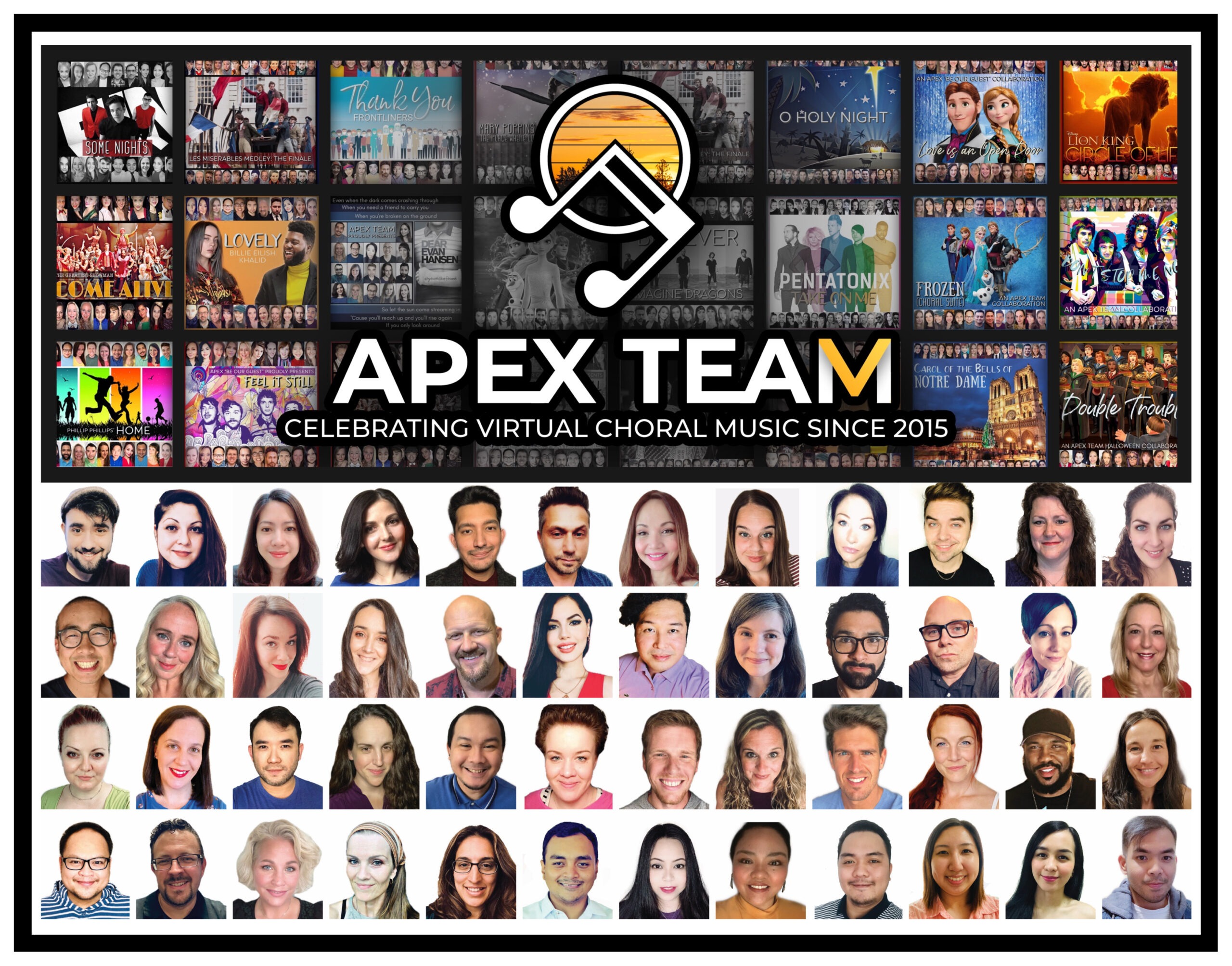 Smule's APEX Group Celebrates 5-Year Anniversary
Authored by: Paul Gorgonio, APEX Group Member
As members of the APEX group, or APEXians, we started 2020 with huge excitement as we looked forward to our 5th anniversary on September 21. We made a grand plan of celebrating the anniversary through an APEX meetup in the Netherlands. With the impact of the pandemic and the risks attached to travel/social gatherings, we had to postpone the meetup indefinitely. As the world slowed down, we did too. But that doesn't mean we're stopping!
Rebranding for a new decade
To mark our 5th year in the Smule app, we gave APEX a new identity with our updated APEX logo. We commissioned Christian Verano, a Filipino brand identity designer, to design our new logo. He is a true creative genius and fellow Smuler (ID: thechristhetics).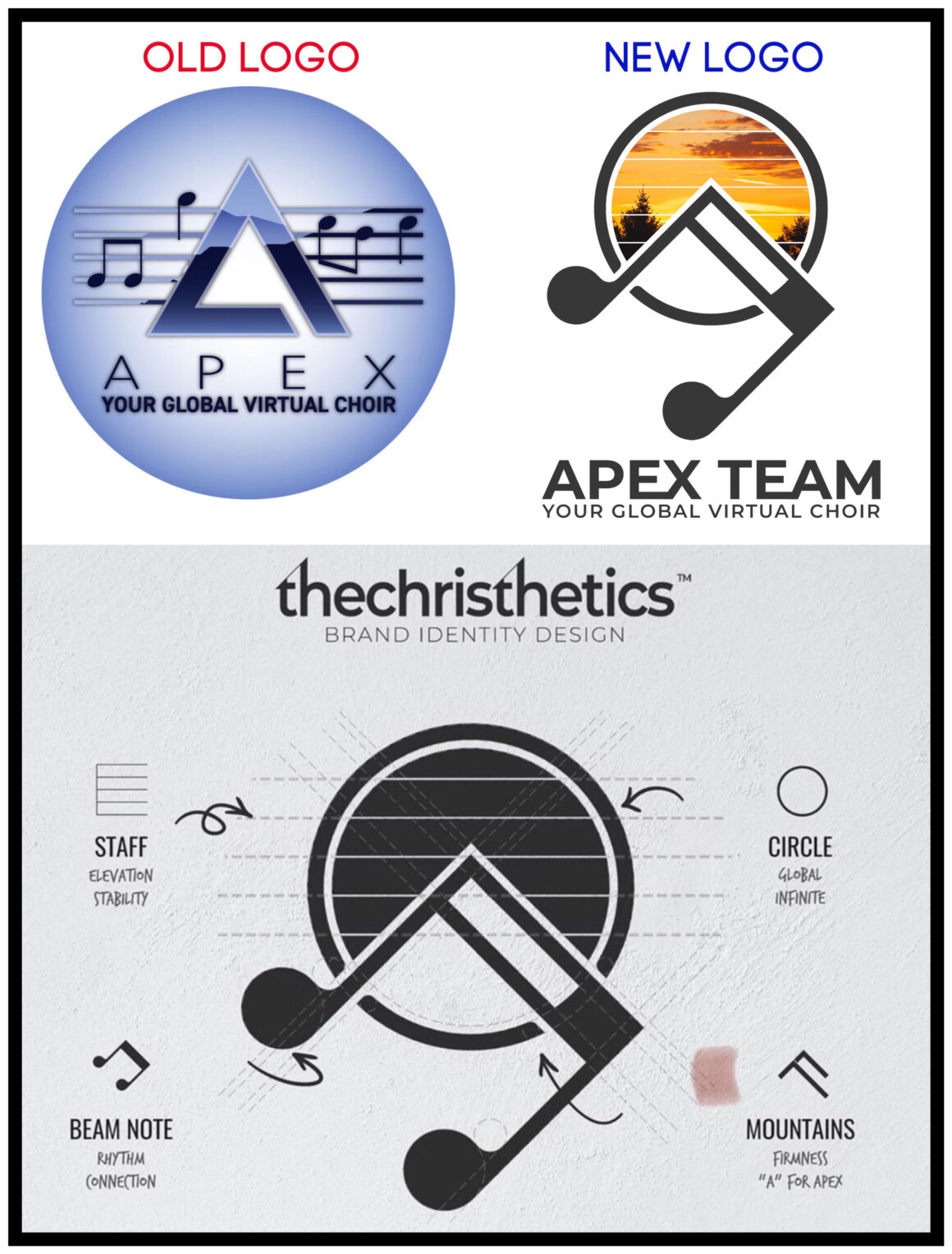 We also started our 5th-anniversary celebration a month ahead with Pentatonix's Na Na Na. And we are working on three more projects, which include Sarah Bareilles' Gravity, Benny Goodman's Sing, Sing, Sing, and Billie Eilish's When the Party's Over. It's been an APEX tradition that the anniversary is celebrated for almost two months.
Watch the full performance of Na Na Na here:
To say that we are an international Smule group is no exaggeration. The APEX world map below shows just how culturally diverse and geographically dispersed APEXians are. Smule has made the world feel smaller when we're all connected through a song.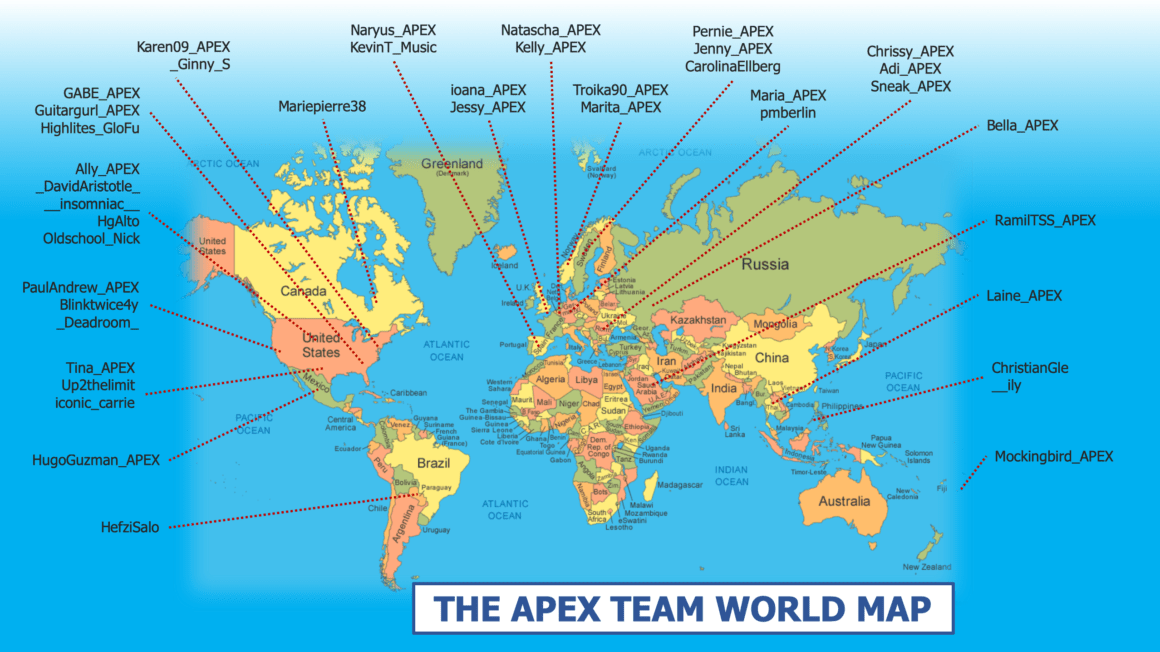 The world changes, but the music remains
Due to the changing world, we currently produce fewer collaborations than we used to. The fact that most members, if not all, only have only a few hours to spare in a week for choral projects allows us to be more selective in the projects that we do like. For example, the meaningful and socially-relevant "Fight Song", we dedicated to all Covid19 front liners, and "With a Little Help from My Friends", "Home" and "You Will Be Found" for those who are struggling these difficult times.
Another noticeable change was learning to focus more on building and strengthening our relationships as a group. We learned to be more understanding, compassionate and accommodating to our fellow APEXians. Life is already hard, and going through the same difficult situation, together, makes it easier to endure and overcome them. At the end of the day, when the world fails us, we have our APEX family to turn to.
Final thoughts from fellow APEXians:
"We live in a time that's never experienced before by any of us. Although we're socially-distanced and behind masks, I feel like APEX has brought us closer than ever! We all have a passion for singing, especially choral works. So even though we live in hard times, we were able to really get together and create some of our best songs to date." – Gabriel Lovin, APEX Core Alumnus (Gabe_APEX)
"APEX is an escape to a family I never knew I needed – a group that I am so thankful to have joined just before the world turned upside down. It has given me not only a way to challenge myself and express myself through my talents but also a group of people where I feel I can be myself and connect. I have only been in the group for around 9 short months, but some of these people feel like I have known them longer. As the rest of the world closed down and separated through the COVID-19 reaction, our group has gotten closer and bonded through what could be a very lonely and depressing time in our lives." – Allison Fleming (Ally_APEX)
"2020 has had the choral world take a long indefinite break, and more virtual choirs started to appear all over social media. I was feeling quite proud that APEX global virtual choir was already there for the past 5 years, and it seems that now we're being taken more seriously." – Hristiana Chiper, APEX Core (Chrissy_APEX)
"Right before COVID-19 happened, I just got back into a choir. I was really excited about it, but sadly, the pandemic took that away. Then my friend Allison, who is an APEX member, shared with me a beautiful project they did, Sometimes I Hear God's Music. I was in awe, and it's very rare that a Smule group can catch my eye the way APEX did. Now, I'm proud to call myself an APEXian." – Nick Brown (oldschool_Nick)
"APEX has been my go-to-place when I needed an escape from the stress working in the healthcare field. This pandemic brought me fear and anxiety each day. There were hard times when I was truly scared to go to work, but my APEX family was always there to show empathy, reassuring me and my family that we will be safe. Having the opportunity to talk and sing with them helped me cope with life's daily struggles. Our virtual choir has been my saving grace thru all this craze and my love for them is immeasurable!" – Karen Bautista (Karen09_APEX)
"I followed the APEX Team for quite some time, and I saw some truly amazing projects coming out with incredible musicality combined with visual storytelling and a sense of joy shining through in their performance. I always thought APEX seemed like a big family, where combined musical growth and fantastic performances were in focus. Being admitted to APEX team means not only having the ability to develop and fine-tune my choral singing skills but also having a welcoming and supportive family, which is a core value of the team. What a better way to spend your time than to sing together and create fantastic projects!" – Carolina Ellberg (CarolinaEllberg)
To those who have been supporting APEX throughout these years, we are deeply thankful. If you haven't found us yet in the Smule app, you can check our channel @APEXTeam and @ApexPH on the Smule app. We are also present online: www.apexteamchoir.com (website), APEXTeam2015 (FB), and APEXTeam0921 (IG, YouTube, and Twitter).