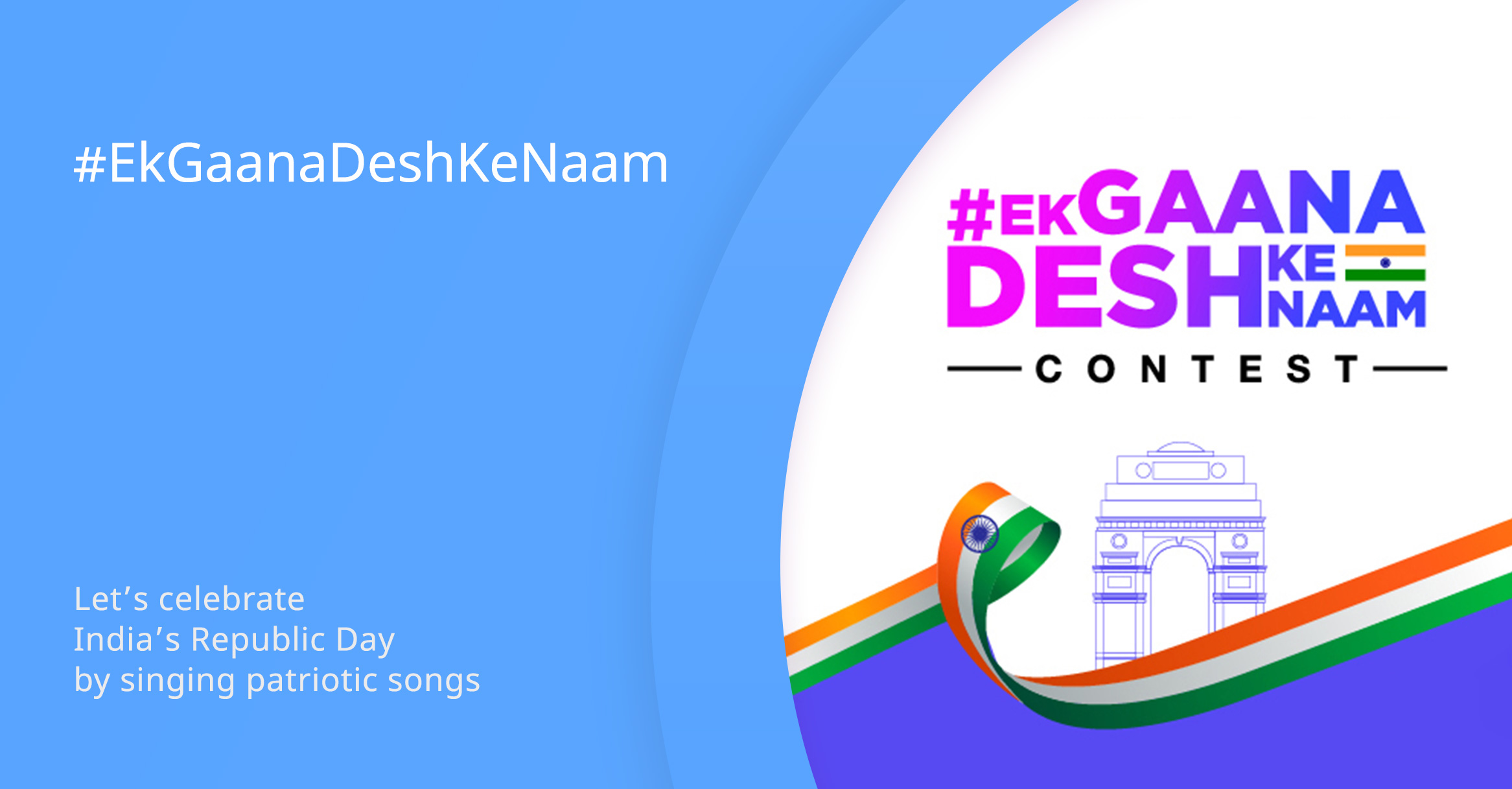 #EKGaanaDeshKeNaam Contest Winners!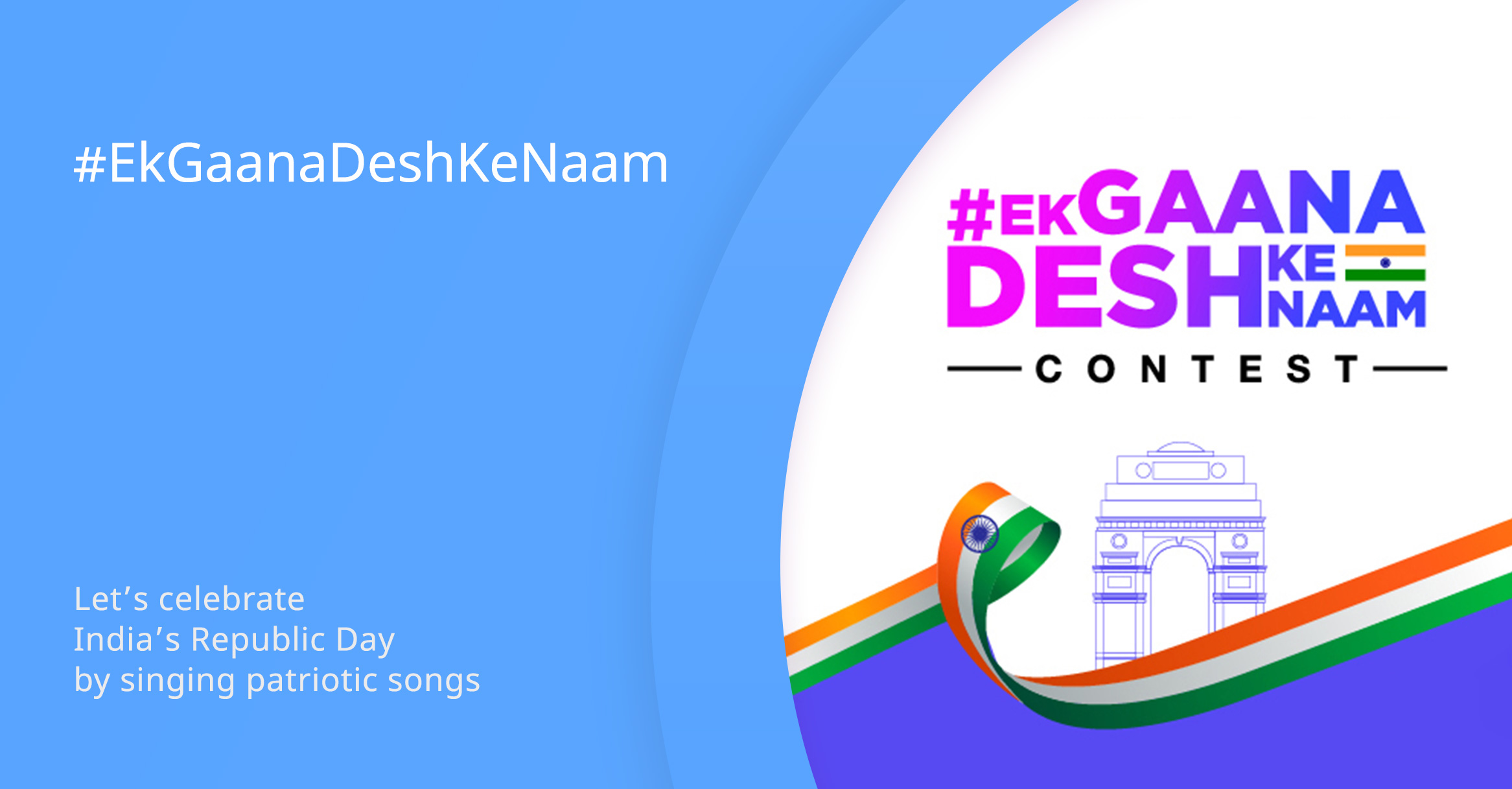 We are excited to announce the winners of the #EKGaanaDeshKeNaam contest for Republic Day. We saw so many amazing entries across the board from all the musicians & singers on Smule. So now, we announce the winners
** DRUMROLL **
VIP winners:





Solo 200 coins winners:














Group 200 coins winners:


Winners will be gratified within one week of the result announcement!