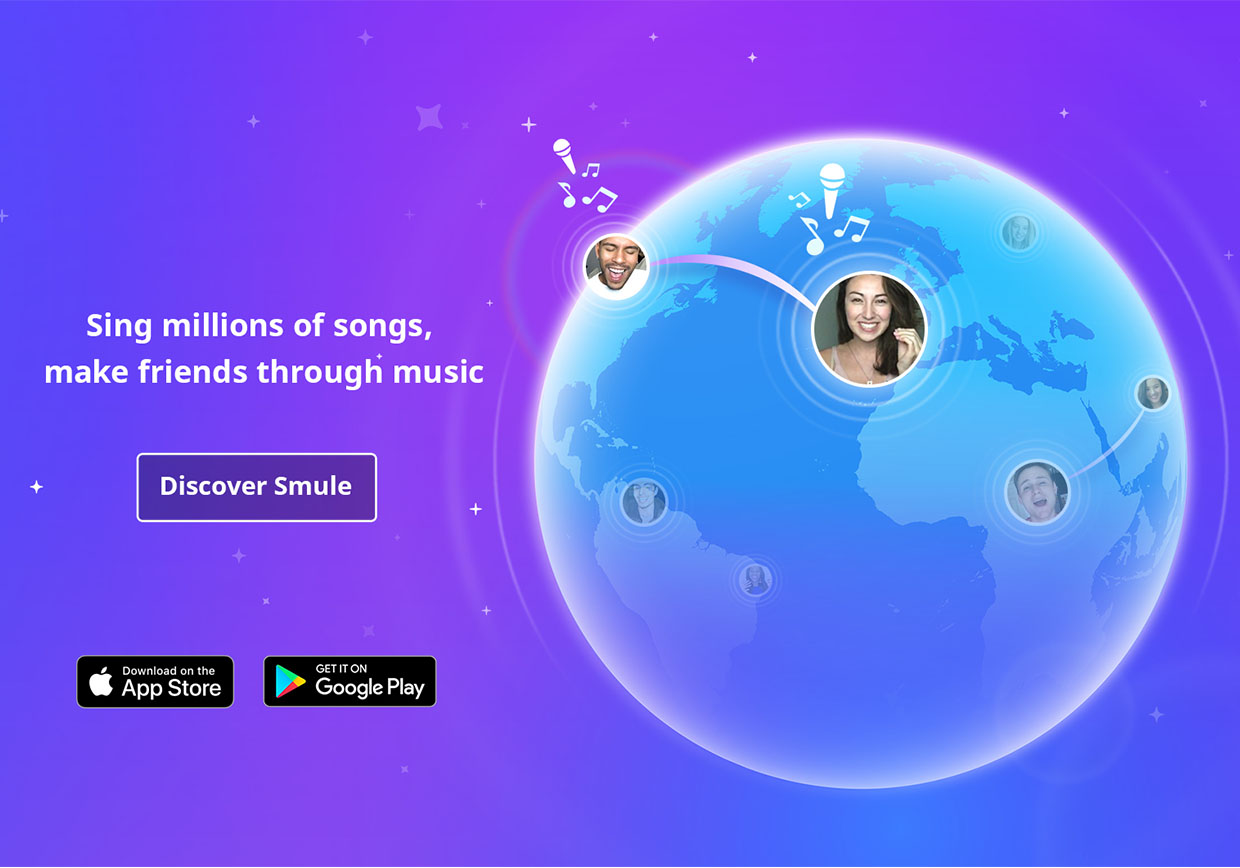 Group Video – Contest Rules
Group Video Contest – Contest Rules
This contest (the "Contest") is conducted by Smule, Inc. ("Smule"), is subject to all applicable federal, state, local laws and regulations, and is void where prohibited by law. By entering the Contest, each participant affirms that they meet these eligibility requirements, agrees to abide by these rules, and agrees that the decisions of Smule shall be final and binding.
The Group Video Contest is a contest using the new Group Video feature on Sing! highlighting group collaborations. This contest will run from June 9, 2015, until July 7, 2015. All contestants will be able to create a group video during this timeframe to be eligible for grand prize.
How to Enter: Participants may enter the contest by creating a group video with at least 3 participants using the group video feature. Participants must enter during the contest time June 9 – July 7. No purchase is necessary to enter the Contest.
Winner Selection: Winners will be determined by the the community. Smule will announce the prize winners via its blog and also on Smule's Facebook and Twitter accounts on July 24th. Smule will contact the prize winners by email to confirm the prize.
Entry in the Contest constitutes each participant's irrevocable, perpetual permission and consent, without further compensation or attribution, for Smule and/or others authorized by Smule, to use the participant's entry and name, Sing! username, and likeness for advertising, commercial, and publicity purposes by, in any and all media, throughout the world, for the duration of the copyright in that entry. Smule and/or others authorized by Smule shall have the right to edit, adapt, and modify each entry. Each participant releases and discharges Smule from any and all liability in connection with the Contest.
Grand prize: A group will be selected by the community to win:
A donation of $1000 to a charity of their choice
Blog post on Smule highlighting the group
A playlist listed on 'Hot Recordings' selected by the winners
Eligibility: The contest is open to all members of the public. If the winner is deemed to be a minor under the jurisdiction of their residence, the winner's parent or legal guardian must execute the necessary affidavit and release in a timely manner or an alternate winner may be chosen.
Rules:
All entries must have 3 participants. You can enter as yourself 3 times
All entries must use 'Group Video'
All participants must upload and enter within the contest time frame
All participants must use appropriate hashtag (#GVContest)
You may submit as many as you want