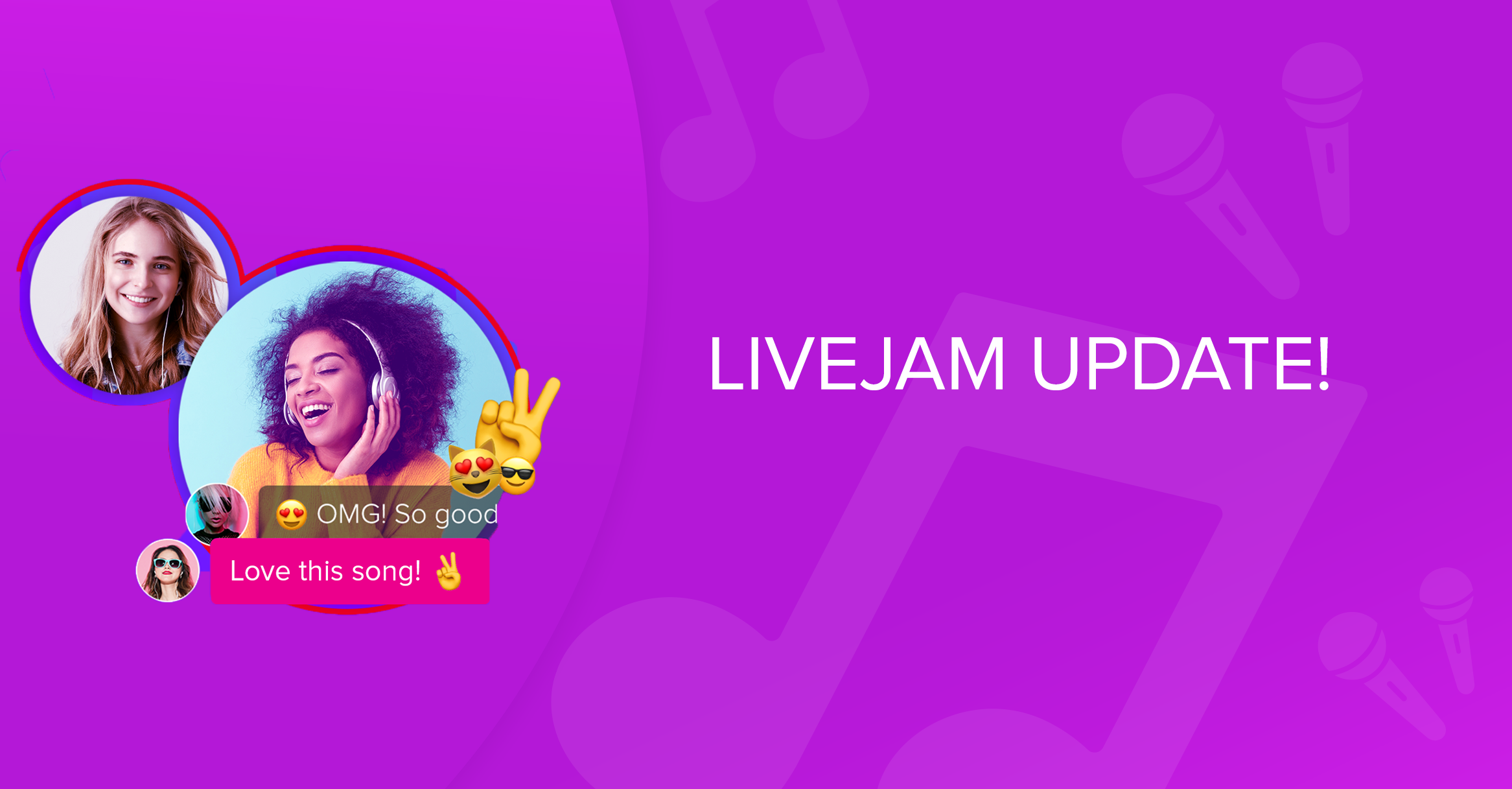 Smule LiveJam Update
Smule LiveJam and audio-only version
As we shared last week, we've built a new audio-only version of LiveJam, called Sing Live, that addresses many of the concerns we collectively share. We appreciate all of your passionate and spirited input. All of us care greatly about the Smule community and our vision of connecting people through music. We know that people across the world have embraced singing amidst the suffering and tragedy – a reflection, perhaps, of our common deep humanity and love for one another.
Smule LiveJam and video version iterations
We have decided to pause the plans to release the audio-only version and will continue to support the current Smule LiveJam video version while we iterate. We would love your input as we work out a better solution. If you would like to help beta test a future version – with audio and video – prior to release, please sign up here. We are confident by working together, we can build an even safer and more supportive place for all of us to create music with one another.
Thanks, everyone. Keep well.
Smule Community Team