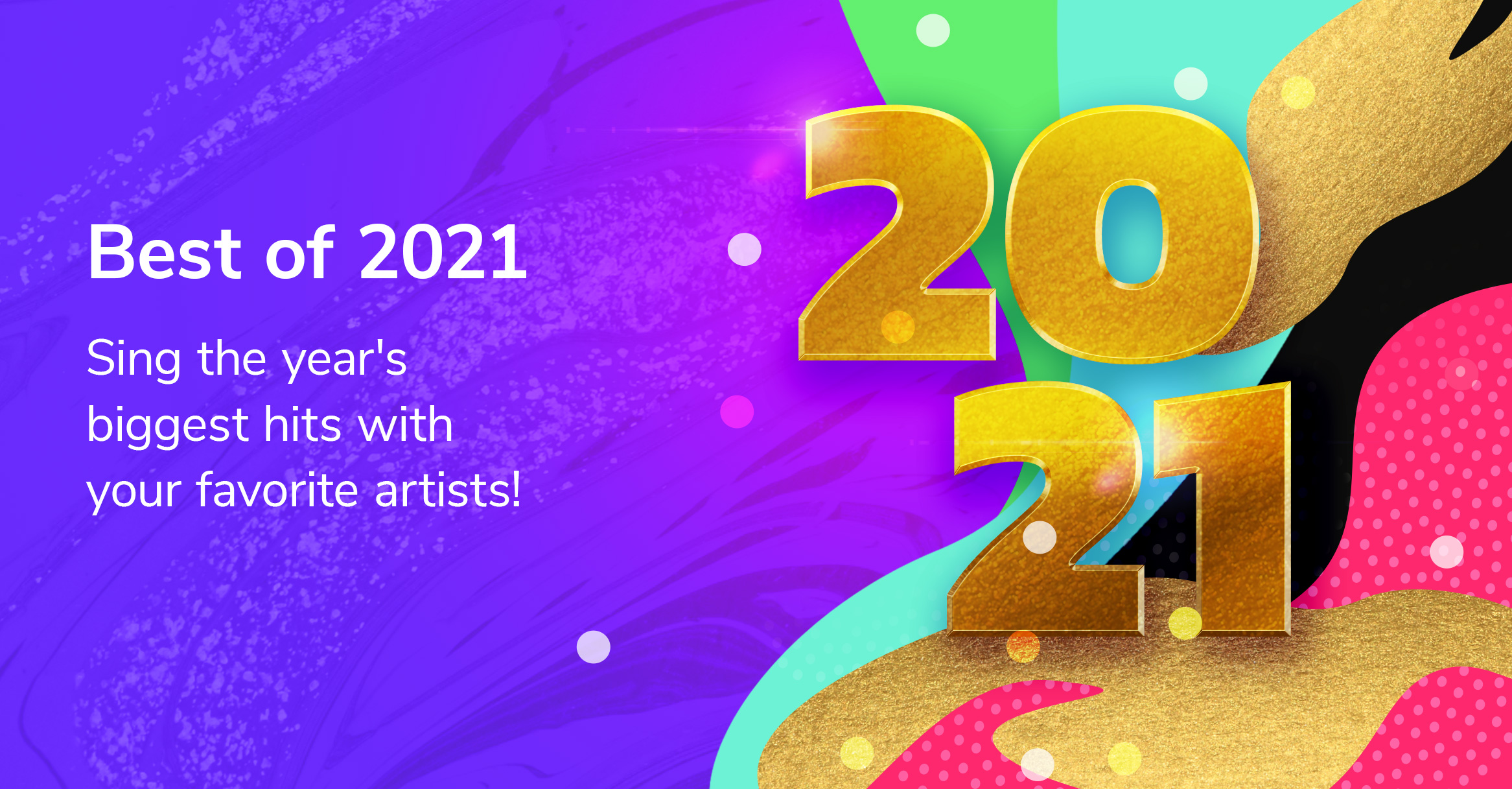 Smule Best Of 2021 Picks
It's that time of year again – the time to reflect on all of the great things that happened over the past year. What better way to celebrate than to look back on all of the amazing "Sing with the Artist" duets we have featured with Smule Best of 2021 picks?
Smule Best Of 2021 Picks
We are pleased to announce the annual release of our "Best of 2021" list in the app. Log in or download Smule to sing a duet with some of your favorite Partner Artists of 2021.
Check out our Best of 2021 picks in Smule today!
Find talented performers from our Community here.